Zambrano and Dieste, Strange Centaurs
Keywords:
María Zambrano, Rafael Dieste, poetic reason, Second Spanish Republic and Civil War, decentered subjects
Abstract
The article proposes to analyze the points of contact between Carlos Drummond de Andrade's book Sentimento do mundo, published in 1940, and the Spanish Civil War poetry, which arose in the period immediately prior. Our hypothesis is that the communist ideology and literature that spread from the Revolution of 1917 in the Soviet Union, and particularly during the Spanish Civil War, influenced the production of the Brazilian poet, and were decisive in the formulation of his work from that moment until the end of World War II.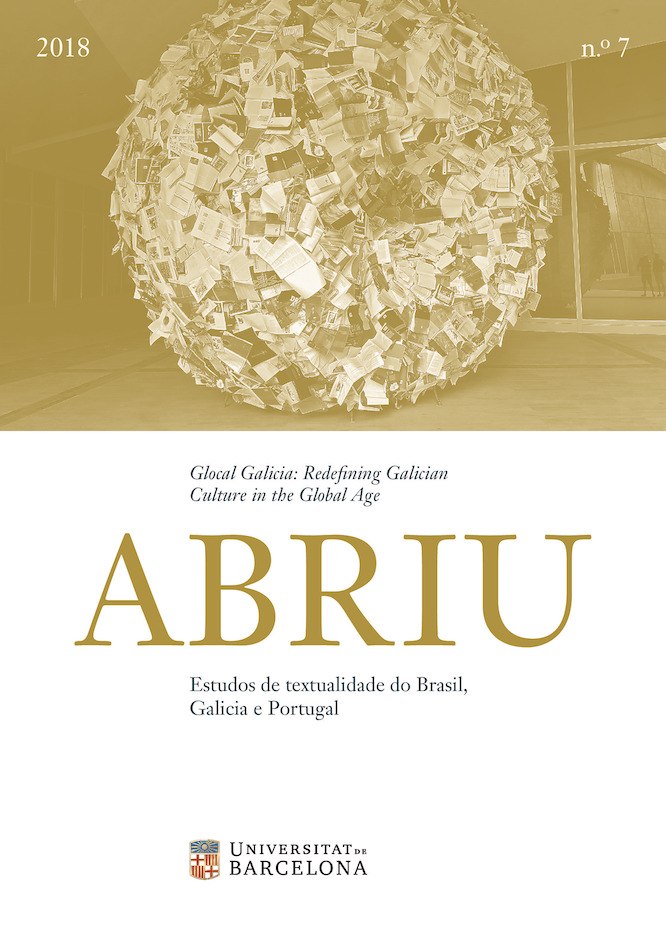 Downloads
How to Cite
Leyra, M. (2019). Zambrano and Dieste, Strange Centaurs. Abriu: Estudos De Textualidade Do Brasil, Galicia E Portugal, (7), 165–184. https://doi.org/10.1344/abriu2018.7.9
License
The Author retains ownership of the copyright of the article, unless the contrary is stated, and all rights not expressly granted in this agreement, including the non-exclusive right to reproduce, distribute, perform, and display the article in print or electronic form, and grants to Abriu: estudos de textualidade do Brasil, Galicia e Portugal the exclusive rights to first publication of the Article. The work will be available under a Creative Commons Attribution-Noncommercial-No Derivative Works license, by which the article must be credited to the Author and the Journal must be credited as first place of publication.