New SHRIMP U-Pb data from the Famatina Complex: constraining Early–Mid Ordovician Famatinian magmatism in the Sierras Pampeanas, Argentina
Keywords:
Famatina Complex, SHRIMP U-Pb data, Magmatism, Ensialic Basins
Abstract
New SHRIMP U-Pb zircon ages are reported for igneous and sedimentary rocks of the Famatina Complex, constraining the age of the magmatism and the ensialic basins. Together with whole-rock and isotope geochemistry for the igneous rocks from the complex, these ages indicate that the voluminous parental magmas of metaluminous composition were derived by partial melting of an older lithosphere without significant asthenospheric contribution. This magmatism was initiated in the Early Ordovician (481 Ma). During the Mid-Late Ordovician, the magmatism ceased (463 Ma), resulting in a short-lived (no more than ~20 Ma) and relatively narrow (~100–150 km) magmatic belt, in contrast to the long-lived cordilleran magmatism of the Andes. The exhumation rate of the Famatina Complex was considerably high and the erosional stripping and deposition of Ordovician sediments occurred soon after of the emplacement of the igneous source rocks during the Early to mid-Ordovician. During the upper Mid Ordovician the clastic contribution was mainly derived from plutonic rocks. Magmatism was completely extinguished in the Mid Ordovician and the sedimentary basins closed in the early Late Ordovician.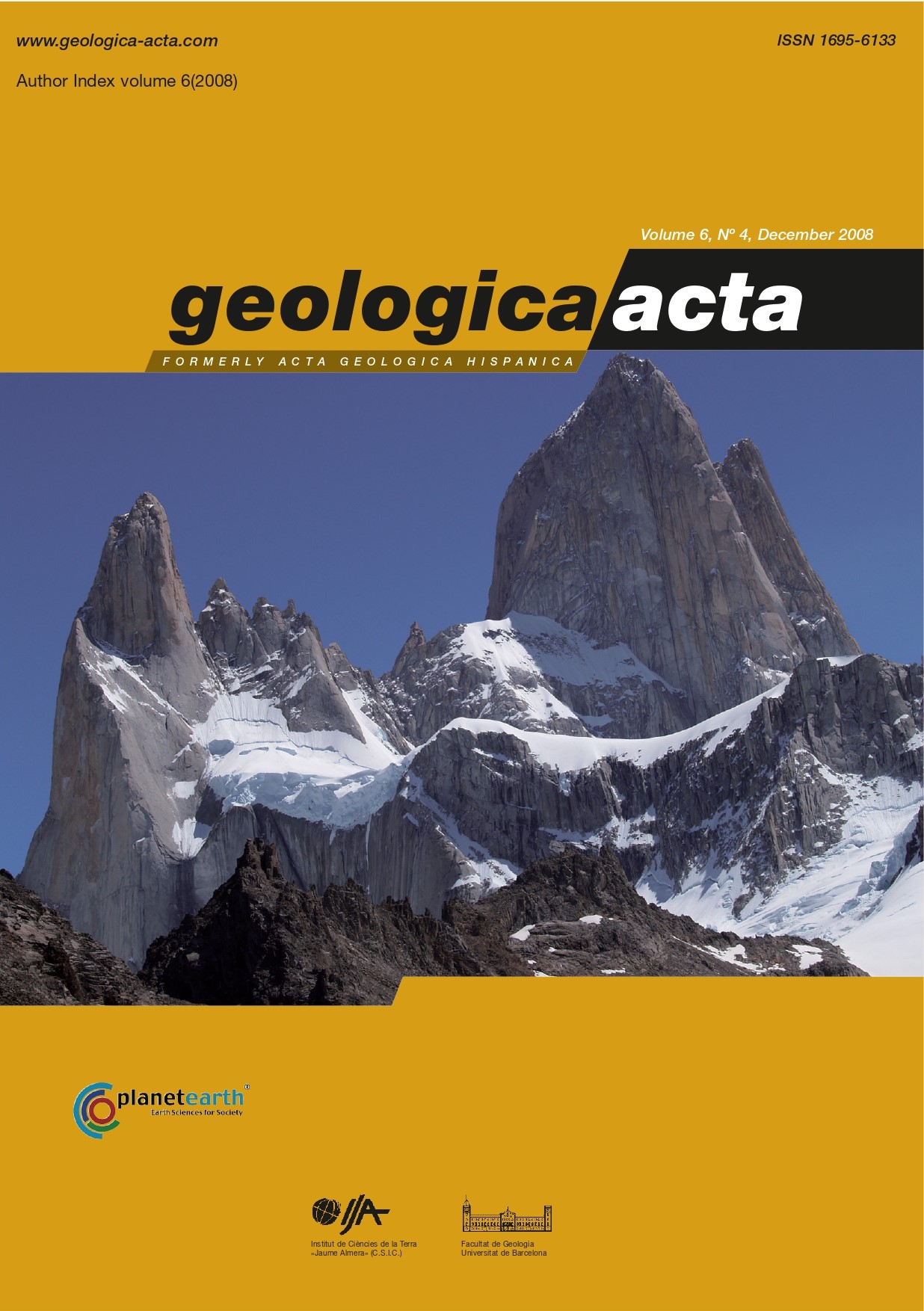 Downloads
License
This work is licensed under a Creative Commons Attribution-ShareAlike 4.0 International License.
Copyright
Geologica Acta is the property of the UB, GEO3BCN, IDAEA and UAB. Geologica Acta must be cited for any partial or full reproduction. Papers are distributed under the Attribution-Share Alike Creative Commons License. This license allows anyone to reproduce and disseminate the content of the journal and even make derivative works crediting authorship and provenance and distributing possible derivative works under the same or an equivalent license.
Author Rights
Authors retain the copyright on their papers and are authorized to post them on their own web pages or institutional repositories. The copyright was retained by the journal from the year 2003 until 2009. In all cases, the complete citation and a link to the Digital Object Identifier (DOI) of the article must be included. 
The authors can use excerpts or reproduce illustrations of their papers in other works without prior permission from Geologica Acta provided the source of the paper including the complete citation is fully acknowledged.