Cretaceous-Paleogene boundary (KPB) Fish Clay at Højerup (Stevns Klint, Denmark): Ni, Co, and Zn of the black marl
Keywords:
Geochemistry, Cretaceous-Paleogene boundary, Fish Clay, Nickel, Cobalt, Zinc, Smectite
Abstract
The black marl of the Fish Clay at Højerup is mainly made up of biogenic calcite and cheto-Mg-smectite. We suggest that the formation of the smectite occurred during the latest Maastrichtian (or earlier) and that it represents a short period of rapid redeposition through coastal erosion occurring at the Cretaceous-Paleogene boundary (KPB) sea level lowstand. The smectite of the black marl shows enhanced concentrations of Ni, Co, and Zn. The predominant source of these metals was probably the impact-ejecta fallout deposited on the top of nearby soil which was leached by the impact-induced-acidic surface waters. Most of the content of Ni and Co in the smectite is derived from the chondritic component of the fallout, but the ultimate origin of Zn may have been the impact-target rocks. Incorporation of the metals into the smectite took place during the KPB but before its redeposition at the Fish Clay site. The biogenic calcite-rich fraction of the black marl also shows high concentrations of Ni, Co, and Zn. The ultimate source of the metals was also probably the impact-ejecta fallout on the nearby soil at Stevns Klint. Enrichments of Ni in the biogenic calcite-rich/smectite fractions of the black marl represent the sudden input of the metal into the seawater at the KPB.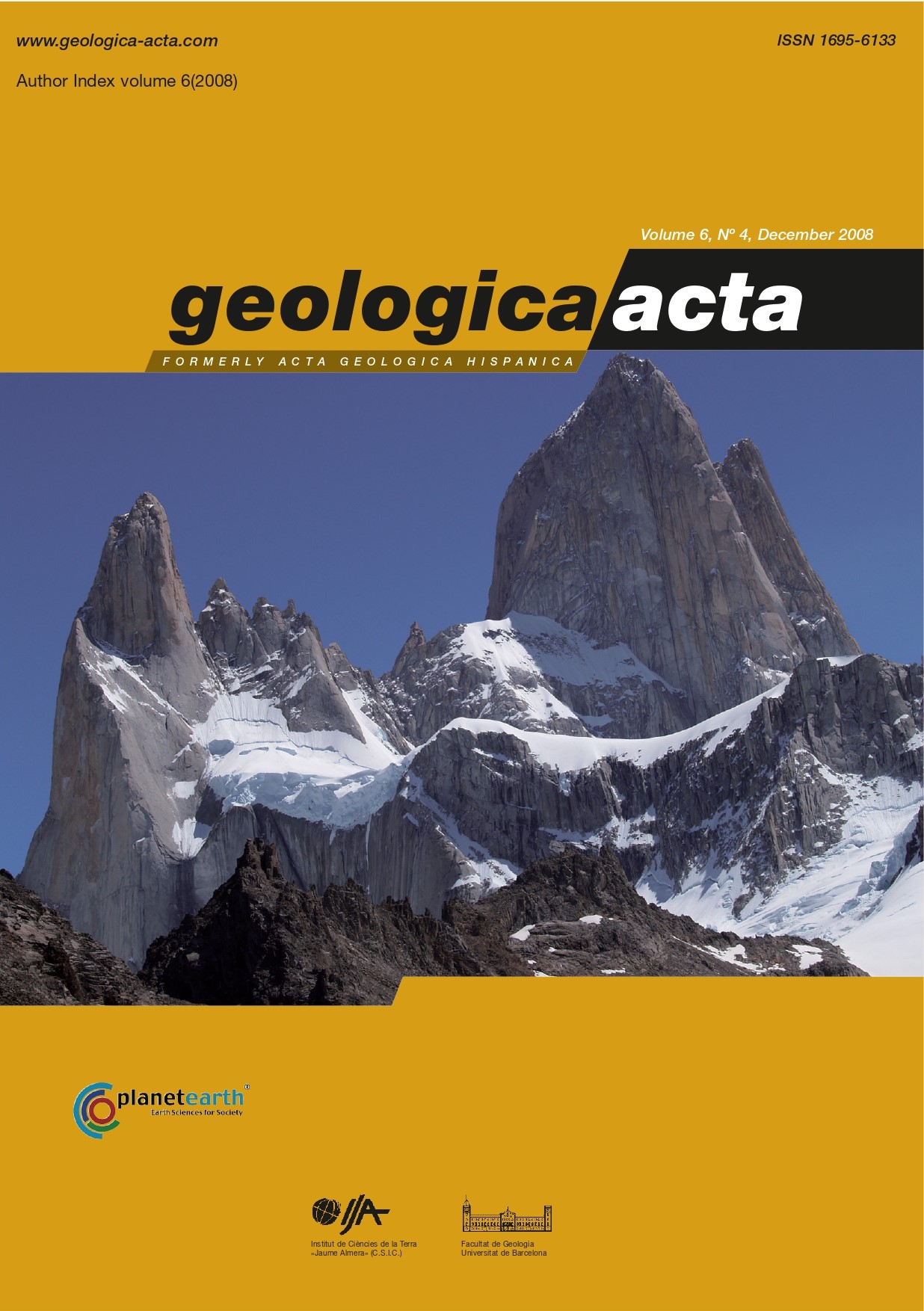 Downloads
License
Copyright
The commercial rights of the printed and online versions of Geologica Acta are property of the UB, ICTJA, IDAEA and UAB, and Geologica Acta must be cited for any partial or full reproduction.
The opinions and conclusions stated in each article are the exclusive responsability of the authors and do not necessarily coincide with those of the above mentioned institutions UB, ICTJA, IDAEA and UAB.
Author Rights
Authors retain the copyright on their papers (accepted manuscript, uncorrected proof and published paper) and are authorized to post them on their own Web page or their institutional repositories. In all cases, the complete citation and a link to the Digital Object Identifier (DOI) of the article must be included.
The authors can use excerpts or reproduce illustrations of their papers in other works without prior permission of Geologica Acta provided the source of the paper including the complete citation is fully acknowledged.
Papers are distributed under the Attribution-Share Alike Creative Commons License. This license allows others to alter, remix or build upon a paper and the resulting work may be distributed under the same or similar license to this one.