Recalibration of the Tethyan shallow-benthic zonation across the Paleocene-Eocene boundary: the Egyptian record
Keywords:
Paleocene, Eocene, Shallow-benthic zonation, Stratigraphy
Abstract
The Galala Mountains in Egypt provide an excellent platform-basin transect with deposits spanning the Paleocene/ Eocene (P/E) boundary. These interfingering deposits enable a recalibration between platform and open marine biostratigraphic schemes. We investigated 18 sections from a shallow-water carbonate platform margin, dominated by larger benthic foraminifera, to basinal marls with pelagic and deep marine biota. The Late Paleocene to Early Eocene development of larger foraminifera is well recorded in the Galala transect, in particular the Tethyan evolutionary event known as the larger foraminifera turnover (LFT). This turnover distinguishes Paleocene assemblages dominated by glomalveolinids, miscellanids and ranikothalids typical for shallow benthic Zone 4 (SBZ4) from those of SBZ5, dominated by alveolinids, nummulitids, and orbitolitids. Our data agree with previous studies that suggested that the larger foraminifera turnover (LFT) coincides with the Paleocene/ Eocene boundary, delineated by the carbon isotopic excursion (CIE) and that it correlates with the boundary between calcareous nannofossils subzones NP9a/b, the benthic extinction event in smaller benthic foraminifera and the boundary between planktic foraminifera Biozones P5/E1.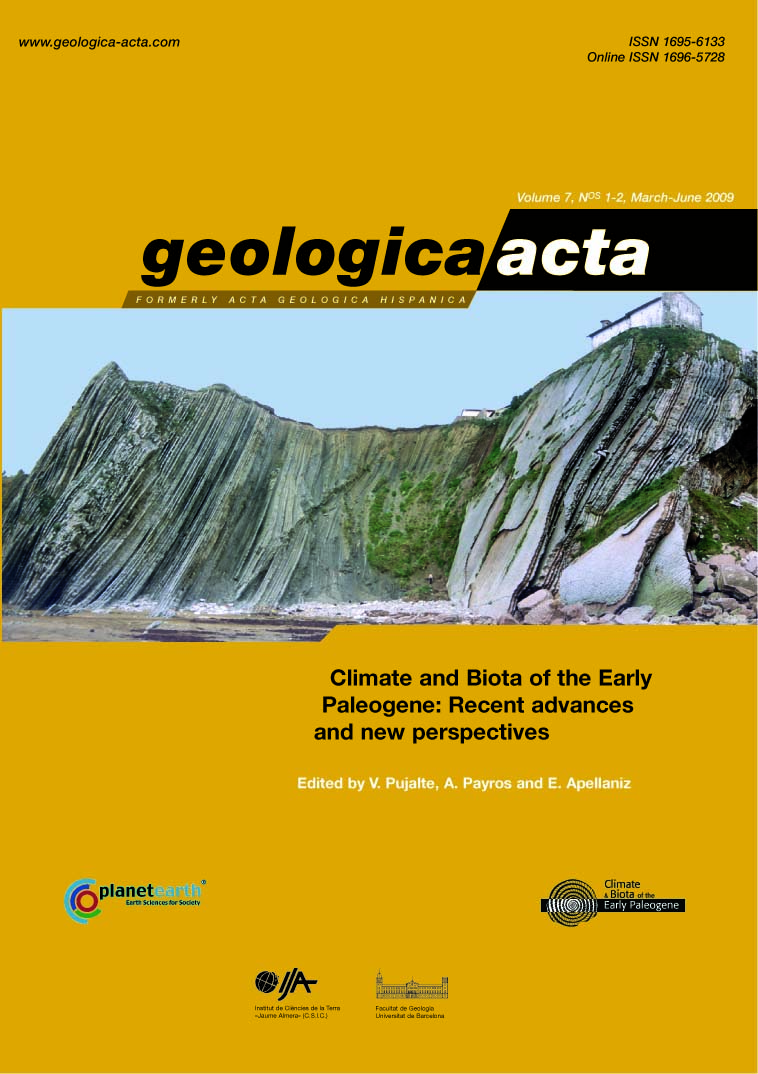 Downloads
License
Copyright
Geologica Acta is the property of the UB, GEO3BCN, IDAEA and UAB. Geologica Acta must be cited for any partial or full reproduction. Papers are distributed under the Attribution-Share Alike Creative Commons License. This license allows anyone to reproduce and disseminate the content of the journal and even make derivative works crediting authorship and provenance and distributing possible derivative works under the same license or an equivalent license.
Author Rights
Authors retain the copyright on their papers and are authorized to post them on their own web pages or institutional repositories. In all cases, the complete citation and a link to the Digital Object Identifier (DOI) of the article must be included.
The authors can use excerpts or reproduce illustrations of their papers in other works without prior permission from Geologica Acta provided the source of the paper including the complete citation is fully acknowledged.