The role of new Iberian finds in understanding European Eocene mammalian paleobiogeography
Keywords:
Mammalia, Eocene, Endemism, Dispersal, Iberian Peninsula
Abstract
This paper summarizes the new Eocene mammalian discoveries in western and northeastern Iberia and analyses the paleobiological data they provide towards an understanding of the evolutionary and paleobiogeographic history of the Eocene mammalian faunas across Europe. Fifty-one mammalian taxa, of which nineteen are new, have been identified since the last synthesis on Eocene mammal faunas presented at the Paleogene biochronological congress that took place in Montpellier in 1997. The new taxa consist of eight rodents, three artiodactyls and eight perissodactyls. A period of isolation from the Central European Island, albeit with intermittent faunal exchange with the rest of Europe and with other continents (probably Asia and Africa), most likely caused the endemism of the Eocene mammal faunas of the Iberian Peninsula. Middle and Late Eocene mammalian faunas (mainly primates, rodents and perissodactyls) of the western and central Iberian basins (Duero, Almazán, Oviedo and Miranda-Trebiño Basins) were clearly different from those of the Southern Pyrenean Basins and the rest of Europe. The special paleoecological conditions of western Iberia seem to have been one of the main causes of this faunal differentiation. The Iberian Peninsula could have played an important role as one of the dispersal routes for some Eocene mammal faunas that appeared in the Central European Island during the Middle and Late Eocene through two intra-Eocene faunal turnovers involving immigrations.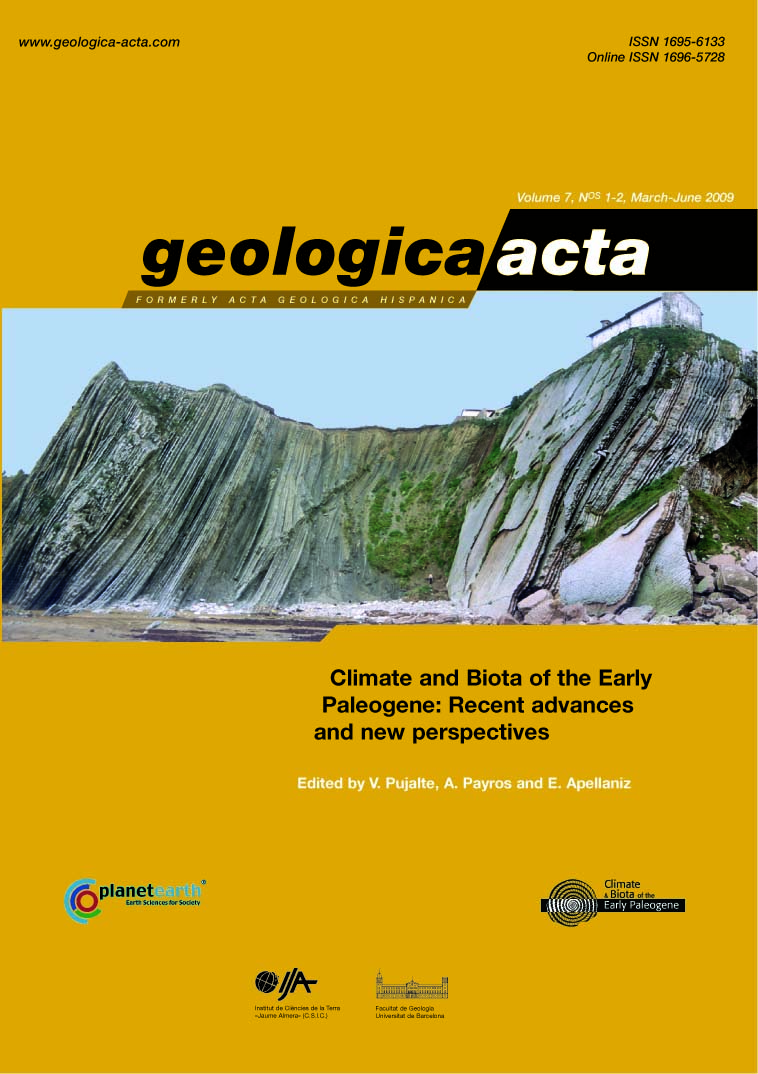 Downloads
License
This work is licensed under a Creative Commons Attribution-ShareAlike 4.0 International License.
Copyright
Geologica Acta is the property of the UB, GEO3BCN, IDAEA and UAB. Geologica Acta must be cited for any partial or full reproduction. Papers are distributed under the Attribution-Share Alike Creative Commons License. This license allows anyone to reproduce and disseminate the content of the journal and even make derivative works crediting authorship and provenance and distributing possible derivative works under the same or an equivalent license.
Author Rights
Authors retain the copyright on their papers and are authorized to post them on their own web pages or institutional repositories. The copyright was retained by the journal from the year 2003 until 2009. In all cases, the complete citation and a link to the Digital Object Identifier (DOI) of the article must be included. 
The authors can use excerpts or reproduce illustrations of their papers in other works without prior permission from Geologica Acta provided the source of the paper including the complete citation is fully acknowledged.