Statistical grid-based facies reconstruction and modelling for sedimentary bodies. Alluvial-palustrine and turbiditic examples
Keywords:
Facies model, Facies reconstruction, Mathematical models, Sedimentary heterogeneity.
Abstract
The geological community is increasingly aware of the importance of geological heterogeneity for managing subsurface activities. In sedimentary bodies, facies distribution is an important factor constraining geological heterogeneity. Statistical grid-based sedimentary facies reconstruction and modelling methods (FRM methods) can be used to provide accurate representations (reconstructions or models) of facies distribution at a variety of scales, which can be conditioned to hard and soft data. These representations enable geological heterogeneity to be quantified; and therefore, serve as important inputs to manage projects involving subsurface activities. FRM methods are part of a general workflow comprising the construction of a surface-based framework, which is used to build the modelling grid in which these methods operate. This paper describes this workflow and provides an overview, classification, description and illustration of the most widely used FRM methods (deterministic and stochastic). Among others, two selected datasets comprising alluvial-palustrine and turbiditic deposits are used for illustration purposes. This exercise enables critical issues when using FRM methods to be highlighted and also provides some recommendations on their capabilities. For deterministic facies reconstruction, the main choice of the method to be used is between that employing a continuous or a categorical method. For stochastic facies modelling, choosing between the different techniques must be based on the scale of the problem, the type and density of available data, the objective of the model, and the conceptual depositional model to be reproduced. Realistic representations of facies distribution can be obtained if the available methods are applied appropriately.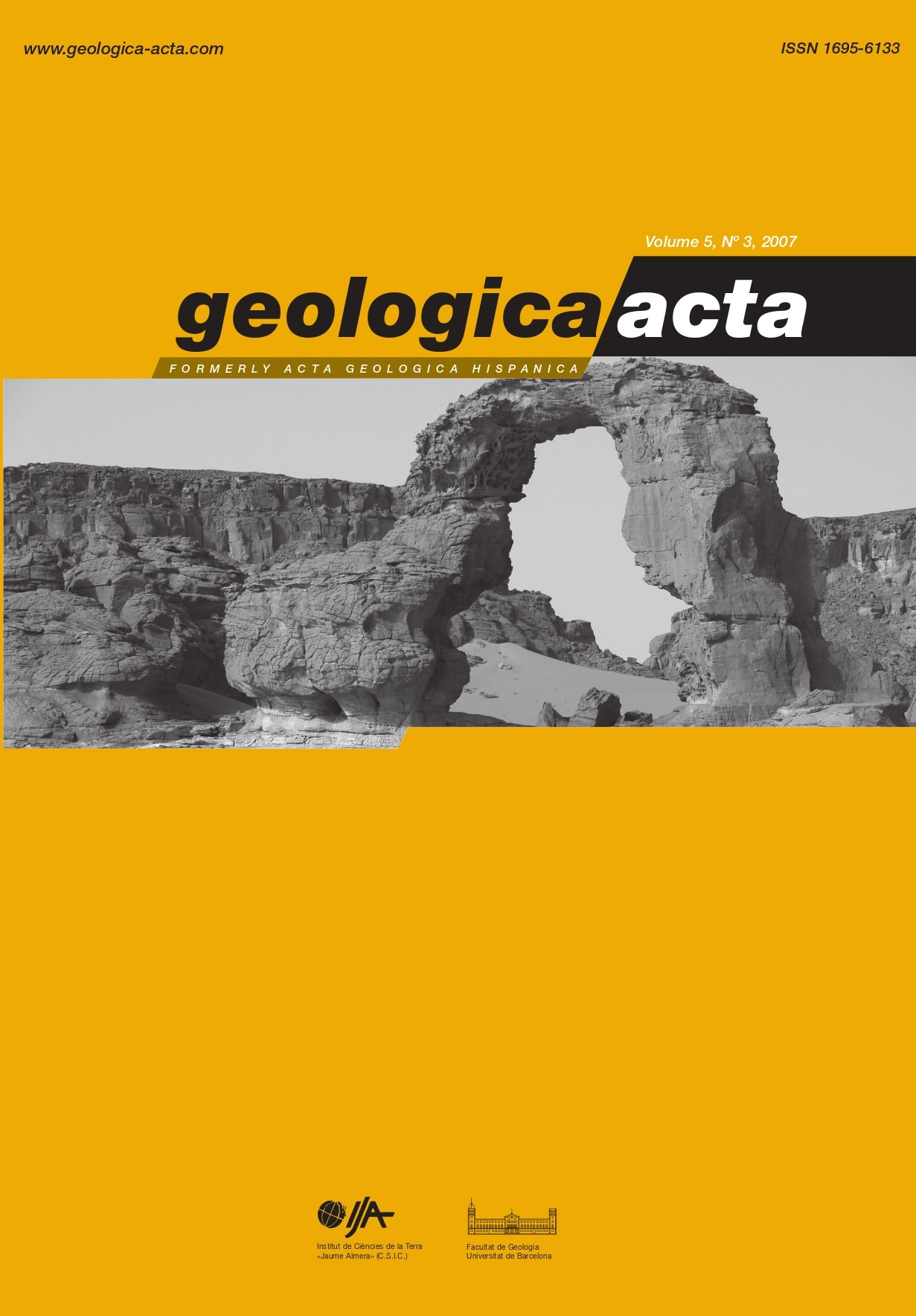 Downloads
License
This work is licensed under a Creative Commons Attribution-ShareAlike 4.0 International License.
Copyright
Geologica Acta is the property of the UB, GEO3BCN, IDAEA and UAB. Geologica Acta must be cited for any partial or full reproduction. Papers are distributed under the Attribution-Share Alike Creative Commons License. This license allows anyone to reproduce and disseminate the content of the journal and even make derivative works crediting authorship and provenance and distributing possible derivative works under the same license or an equivalent license.
Author Rights
Authors retain the copyright on their papers and are authorized to post them on their own web pages or institutional repositories. In all cases, the complete citation and a link to the Digital Object Identifier (DOI) of the article must be included.
The authors can use excerpts or reproduce illustrations of their papers in other works without prior permission from Geologica Acta provided the source of the paper including the complete citation is fully acknowledged.