3D modelling of grain size distribution in Quaternary deltaic deposits (Llobregat Delta, NE Spain)
Keywords:
Llobregat delta, Physical properties, Facies modelling, Sequential conditional indicator simulation.
Abstract
The Llobregat delta constitutes a Pliocene-Quaternary sequence recording progradation. An 8 meter-thick, delta-plain succession temporarily accessible in the subaerial delta plain was sub-divided into four units (A to D), which constitute a shallowing upwards sequence recording sedimentation from shoreface at the bottom (Unit A) to lacustrine settings at the top (Unit D). Unit B basically comprises gravelly, coarse-grained sandy lenticular bodies (up to 20 m wide, up to a few decimetres thick), within a homogenous, medium-grained sandy background, interpreted as prograding foreshore bars. 3D facies models, built by using the sequential conditional indicator simulation method, reproduced the sedimentary heterogeneities identified in Unit B, using as input data the sedimentary body geometry and its correlation with sandstone grain size values, with the grain size modes taken as a continuous, quantitative proxy for facies distribution. The simulations not only reproduced satisfactorily the significant sedimentary heterogeneities generated by the facies arrangement, but also predicted and described the spatial relation and the three-dimensional shape of sedimentary bodies accurately. Quality of the models should be ensured by a consistent prior analysis of the spatial structure of the grain size mode based on semivariogram models.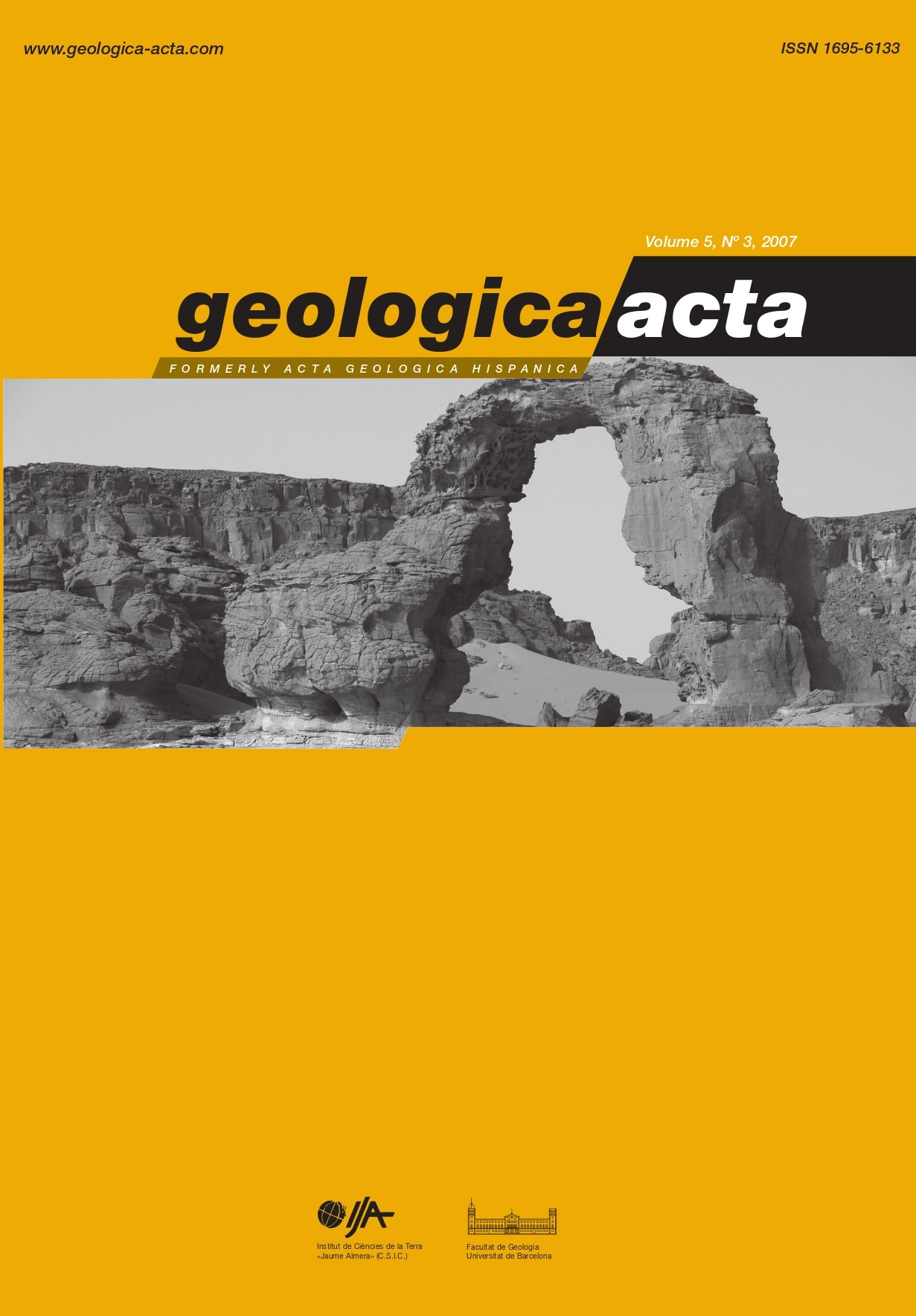 Downloads
License
This work is licensed under a Creative Commons Attribution-ShareAlike 4.0 International License.
Copyright
Geologica Acta is the property of the UB, GEO3BCN, IDAEA and UAB. Geologica Acta must be cited for any partial or full reproduction. Papers are distributed under the Attribution-Share Alike Creative Commons License. This license allows anyone to reproduce and disseminate the content of the journal and even make derivative works crediting authorship and provenance and distributing possible derivative works under the same license or an equivalent license.
Author Rights
Authors retain the copyright on their papers and are authorized to post them on their own web pages or institutional repositories. In all cases, the complete citation and a link to the Digital Object Identifier (DOI) of the article must be included.
The authors can use excerpts or reproduce illustrations of their papers in other works without prior permission from Geologica Acta provided the source of the paper including the complete citation is fully acknowledged.