Medical geology: a globally emerging discipline
Keywords:
Medical geology, Environmental health, Public health, Human health.
Abstract
Medical Geology, the study of the impacts of geologic materials and processes on animal and human health, is a dynamic emerging discipline bringing together the geoscience, biomedical, and public health communities to solve a wide range of environmental health problems. Among the Medical Geology described in this review are examples of both deficiency and toxicity of trace element exposure. Goiter is a widespread and potentially serious health problem caused by deficiency of iodine. In many locations the deficiency is attributable to low concentrations of iodine in the bedrock. Similarly, deficiency of selenium in the soil has been cited as the principal cause of juvenile cardiomyopathy and muscular abnormalities. Overexposure to arsenic is one of the most widespread Medical Geology problems affecting more than one hundred million people in Bangladesh, India, China, Europe, Africa and North and South America. The arsenic exposure is primarily due to naturally high levels in groundwater but combustion of mineralized coal has also caused arsenic poisoning. Dental and skeletal fluorosis also impacts the health of millions of people around the world and, like arsenic, is due to naturally high concentrations in drinking water and, to a lesser extent, coal combustion. Other Medical Geology issues described include geophagia, the deliberate ingestion of soil, exposure to radon, and ingestion of high concentrations of organic compounds in drinking water. Geoscience and biomedical/public health researchers are teaming to help mitigate these health problems as well as various non-traditional issues for geoscientists such as vector-borne diseases.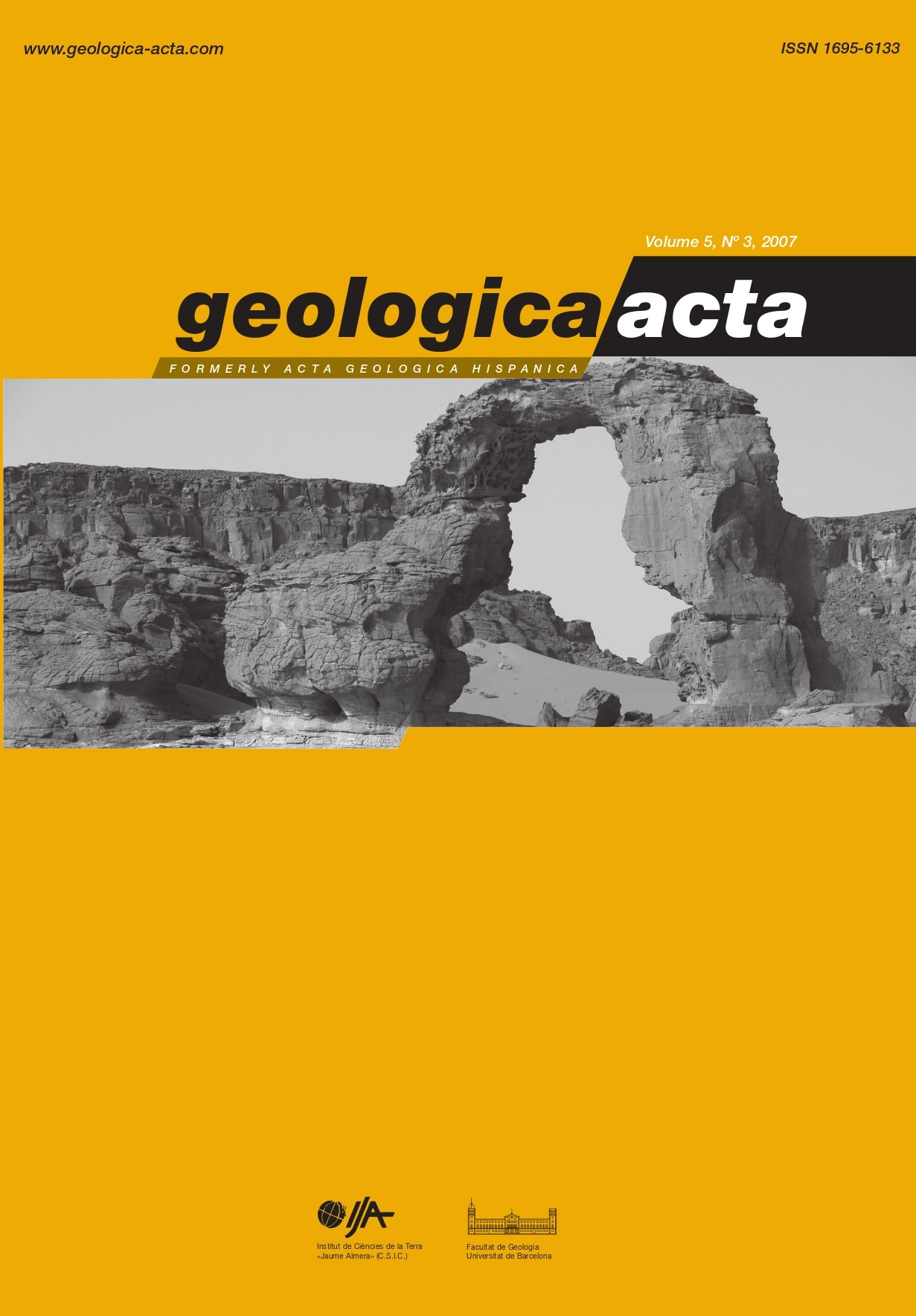 Downloads
License
This work is licensed under a Creative Commons Attribution-ShareAlike 4.0 International License.
Copyright
Geologica Acta is the property of the UB, GEO3BCN, IDAEA and UAB. Geologica Acta must be cited for any partial or full reproduction. Papers are distributed under the Attribution-Share Alike Creative Commons License. This license allows anyone to reproduce and disseminate the content of the journal and even make derivative works crediting authorship and provenance and distributing possible derivative works under the same license or an equivalent license.
Author Rights
Authors retain the copyright on their papers and are authorized to post them on their own web pages or institutional repositories. In all cases, the complete citation and a link to the Digital Object Identifier (DOI) of the article must be included.
The authors can use excerpts or reproduce illustrations of their papers in other works without prior permission from Geologica Acta provided the source of the paper including the complete citation is fully acknowledged.