Element behaviour during combustion in coal-fired Orhaneli power plant, Bursa-Turkey
Keywords:
Trace elements, Feed coal, Fly ash, Bottom ash, Orhaneli-Turkey
Abstract
This study focuses on element behaviour during combustion in the Orhaneli thermal power plant (a 210 MW unit, Bursa-Turkey). A total of 51 samples, feed coals (FCs), fly ashes (FAs) and bottom ashes (BAs), which were systematically collected over an eight-week period, have been analysed for major, minor and trace elements (Al, Ca, Fe, K, Mg, Na, S, As, B, Ba, Be, Bi, Cd, Co, Cr, Cs, Cu, Ga, Ge, Hf, Hg, Li, Mn, Mo, Nb, Ni, P, Pb, Rb, Sb, Sc, Se, Sn, Sr, Ta, Th, Ti, Tl, U, V, W, Y, Zn, Zr and REEs). This study shows that FCs on an airdried basis have high moisture (av. 9%), high volatile matter (av. 33%), very high ash yield (av. 53%), relatively high sulfur content (av. 2.14%) and low gross calorific value (av. 1775 kcal/kg). Proximate analyses of combustion residues imply that BAs have higher contents of unburned carbonaceous matter than FAs. Mean values of trace element concentrations in FCs fall within the ranges of most world coals, except for Cr, Cs, Ni and U which occur in concentrations slightly higher than those determined for most of world coals. Some elements such as S, Hg, As, B, Bi, Cd, Cs, Ge, K, Pb, Rb, Sb, Se, Sn, Tl, and Zn are indicating enrichments in FAs. The remaining elements investigated in this study have no clear segregation between FAs and BAs. The mass balance calculations point to Ca content of feed coal controlling the partitioning of elements in this power plant, producing a high removal efficiency for highly volatile elements such as Hg, B and Se, and a high retention of As, Bi, Cd, Cs, Ge, Pb, Rb, Sb, Sn, Tl and Zn in FAs. However, the high enrichment in trace elements of FAs can increase the hazardous potential of this coal by-product.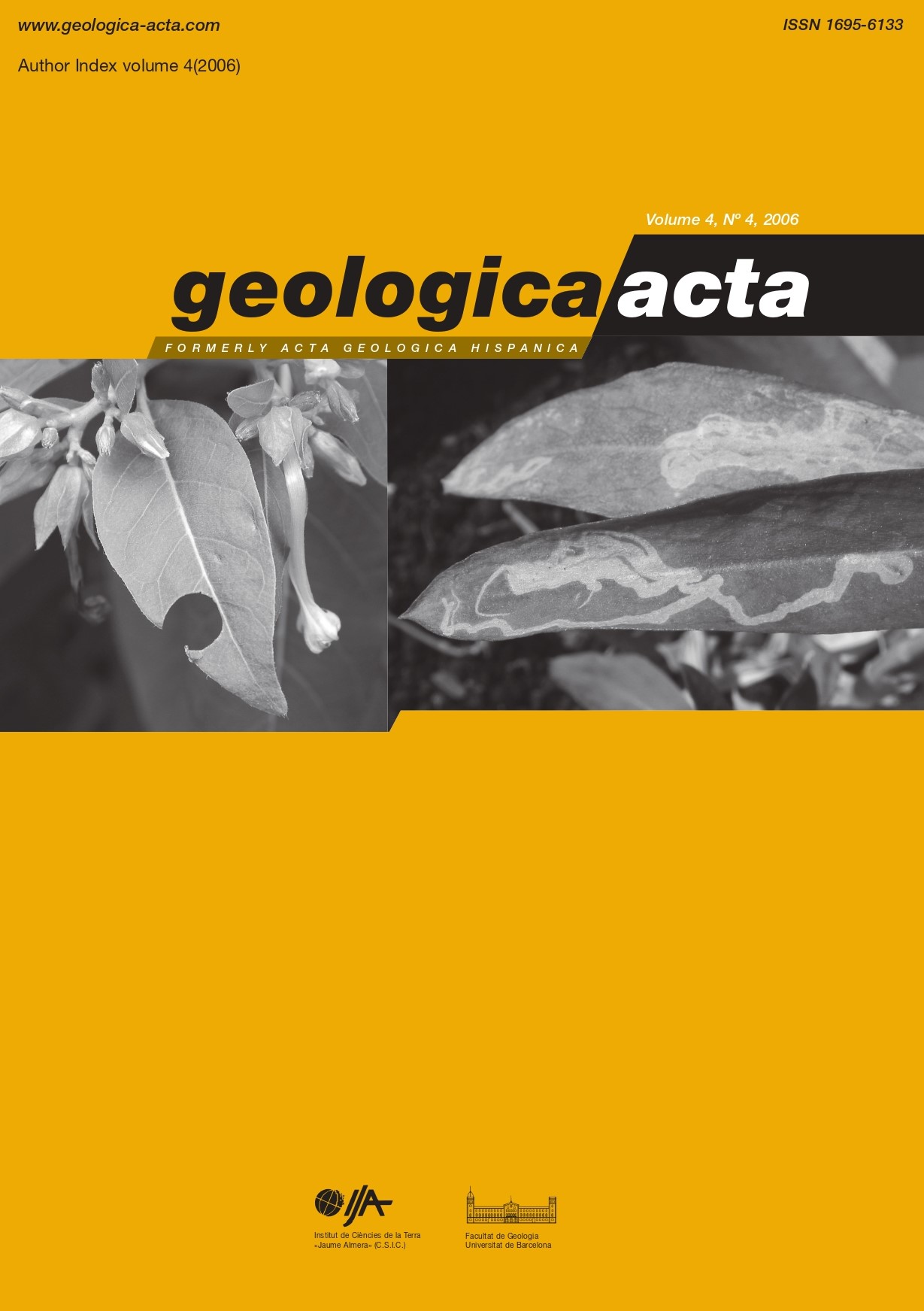 Downloads
License
This work is licensed under a Creative Commons Attribution-ShareAlike 4.0 International License.
Copyright
Geologica Acta is the property of the UB, GEO3BCN, IDAEA and UAB. Geologica Acta must be cited for any partial or full reproduction. Papers are distributed under the Attribution-Share Alike Creative Commons License. This license allows anyone to reproduce and disseminate the content of the journal and even make derivative works crediting authorship and provenance and distributing possible derivative works under the same license or an equivalent license.
Author Rights
Authors retain the copyright on their papers and are authorized to post them on their own web pages or institutional repositories. In all cases, the complete citation and a link to the Digital Object Identifier (DOI) of the article must be included.
The authors can use excerpts or reproduce illustrations of their papers in other works without prior permission from Geologica Acta provided the source of the paper including the complete citation is fully acknowledged.