Exotic accessory minerals in layered chromities of the Campo Formoso complex (Brazil)
Keywords:
Campo Formoso, Chromitites, Monazite, Apatite, Pb-S-Sb bearing minerals, Brazil.
Abstract
The Campo Formoso stratiform intrusive complex, in Bahia State, Brazil, considered to be of Paleoproterozoic age, consists of a tabular body of ultramafic rocks about 40 km long and 100-1100 m wide. Thick horizons of chromitite are exploited and the deposits are the richest in Brazil. The complex was intruded by the Campo Formoso calc-alkaline batholith, emplaced by the result of the Transamazonian collision-related orogeny. The peridotite was firstly thoroughly serpentinized, then affected by a renewed cycle of hydrothermal alteration as the batholith cooled, leading in the roof zone to emerald mineralization around roof pendants. An even later influx of fluid led to the formation of talc, silica and carbonates, such that the ultramafic rocks were locally converted to listwanite. The chromitite sequences are highly unusual in containing rather exotic minerals, such as monazite-(La), monazite-(Ce), apatite, galena, bismuthinite, antimony, and three unknown minerals of stoichiometry PbSb2, Pb6Sb and PbSb4, all associated with the clinochlore. The latter phases may have formed during hydrothermal activity in the system Pb-Sb. The presence of these exotic minerals in chromitite, which makes this occurrence unique in the world, strongly support the hypothesis that the La, Ce, P, Pb, Bi and Sb were metasomatically added to the Campo Formoso chromitite horizons by hydrothermal fluids emanating from the nearby Campo Formoso calc-alkaline batholith as it cooled.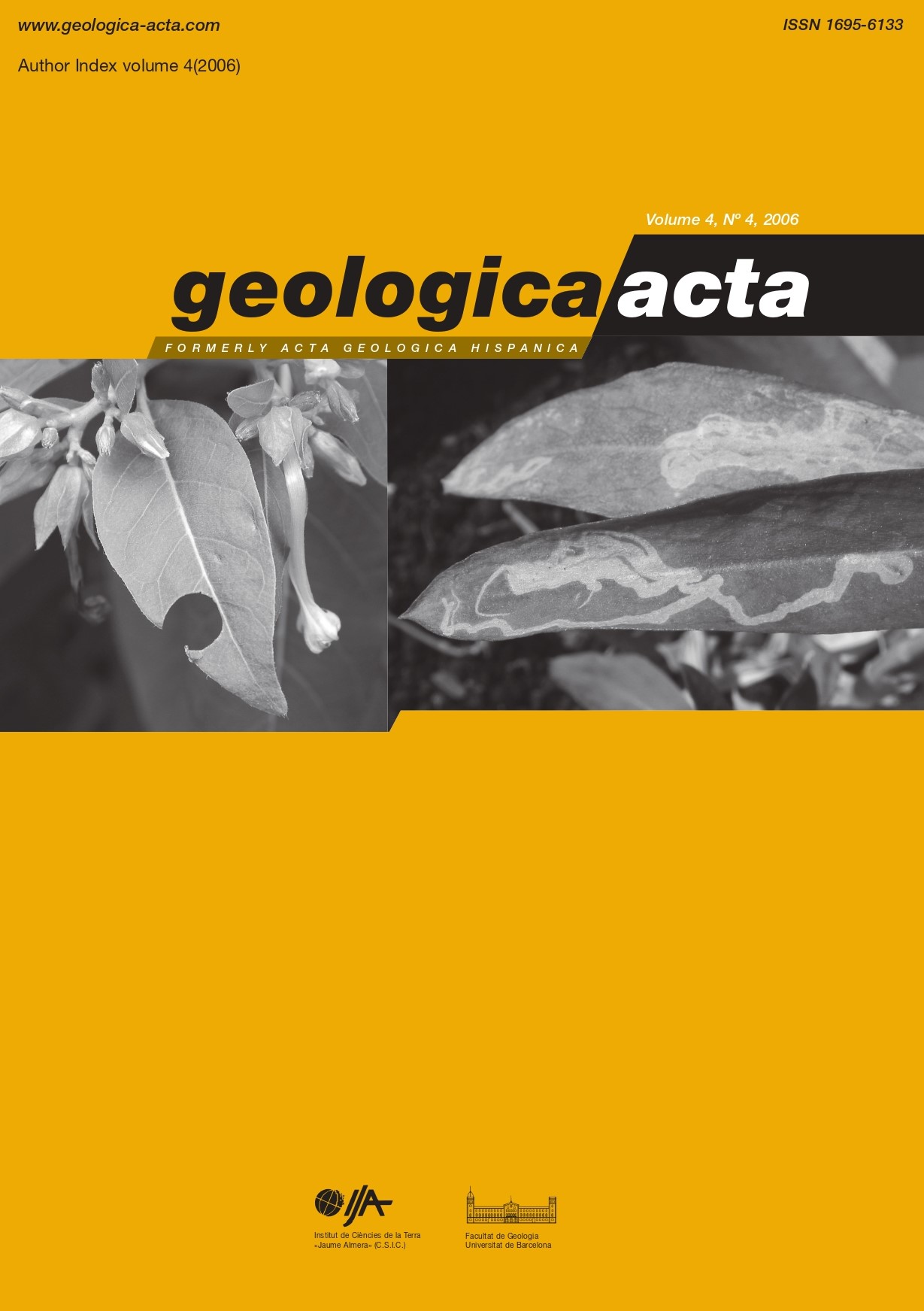 Downloads
License
This work is licensed under a Creative Commons Attribution-ShareAlike 4.0 International License.
Copyright
The commercial rights of the printed and online versions of Geologica Acta are property of the UB, ICTJA, IDAEA and UAB, and Geologica Acta must be cited for any partial or full reproduction.
The opinions and conclusions stated in each article are the exclusive responsability of the authors and do not necessarily coincide with those of the above mentioned institutions UB, ICTJA, IDAEA and UAB.
Author Rights
Authors retain the copyright on their papers (accepted manuscript, uncorrected proof and published paper) and are authorized to post them on their own Web page or their institutional repositories. In all cases, the complete citation and a link to the Digital Object Identifier (DOI) of the article must be included.
The authors can use excerpts or reproduce illustrations of their papers in other works without prior permission of Geologica Acta provided the source of the paper including the complete citation is fully acknowledged.
Papers are distributed under the Attribution-Share Alike Creative Commons License. This license allows others to alter, remix or build upon a paper and the resulting work may be distributed under the same or similar license to this one.