Genesis of self-organized zebra textures in burial dolomites: Displacive veins, induced stress, and dolomitization
Keywords:
Rhythmite, Zebra texture, Breccia texture, Displacive veins, Induced stress, Self-organitzations, Burial dolomititzation.
Abstract
The dolomite veins making up rhythmites common in burial dolomites are not cement infillings of supposed cavities, as in the prevailing view, but are instead displacive veins, veins that pushed aside the host dolostone as they grew. Evidence that the veins are displacive includes a) small transform-fault-like displacements that could not have taken place if the veins were passive cements, and b) stylolites in host rock that formed as the veins grew in order to compensate for the volume added by the veins. Each zebra vein consists of crystals that grow inward from both sides, and displaces its walls via the local induced stress generated by the crystal growth itself. The petrographic criterion used in recent literature to interpret zebra veins in dolomites as cements - namely, that euhedral crystals can grow only in a prior void - disregards evidence to the contrary. The idea that flat voids did form in dolostones is incompatible with the observed optical continuity between the saddle dolomite euhedra of a vein and the replacive dolomite crystals of the host. The induced stress is also the key to the self-organization of zebra veins: In a set of many incipient, randomly-spaced, parallel veins just starting to grow in a host dolostone, each vein's induced stress prevents too-close neighbor veins from nucleating, or redissolves them by pressure-solution. The veins that survive this triage are those just outside their neighbors's induced stress haloes, now forming a set of equidistant veins, as observed.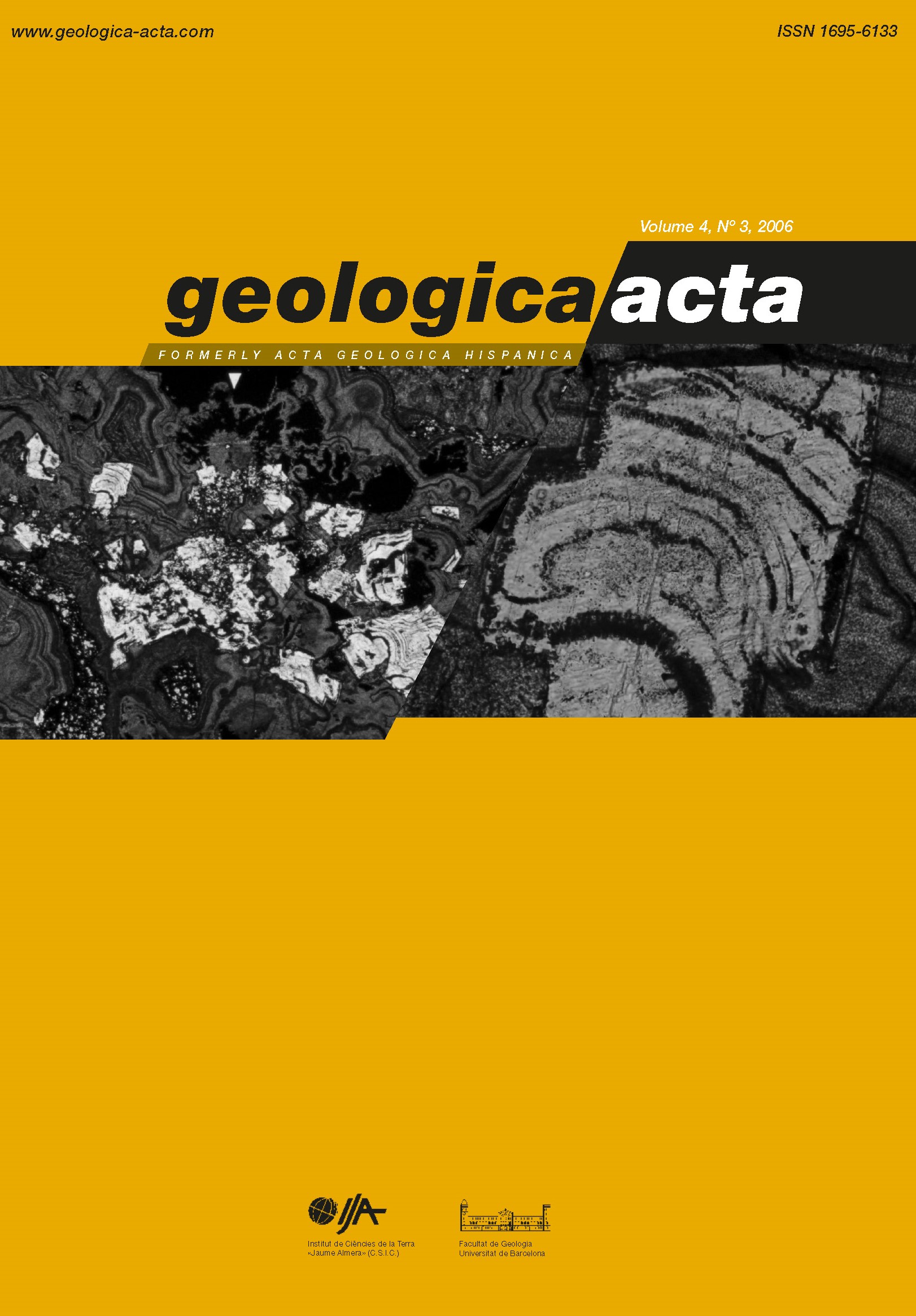 Downloads
License
This work is licensed under a Creative Commons Attribution-ShareAlike 4.0 International License.
Copyright
Geologica Acta is the property of the UB, GEO3BCN, IDAEA and UAB. Geologica Acta must be cited for any partial or full reproduction. Papers are distributed under the Attribution-Share Alike Creative Commons License. This license allows anyone to reproduce and disseminate the content of the journal and even make derivative works crediting authorship and provenance and distributing possible derivative works under the same or an equivalent license.
Author Rights
Authors retain the copyright on their papers and are authorized to post them on their own web pages or institutional repositories. The copyright was retained by the journal from the year 2003 until 2009. In all cases, the complete citation and a link to the Digital Object Identifier (DOI) of the article must be included. 
The authors can use excerpts or reproduce illustrations of their papers in other works without prior permission from Geologica Acta provided the source of the paper including the complete citation is fully acknowledged.