The Carboniferous System. Use of the new official names for the subsystems, series, and stages
Keywords:
Carboniferous, Chronostratigraphy, Stages, Series, Subsystem, System.
Abstract
As a result of votes by the Subcommission on Carboniferous Stratigraphy [SCCS] that were ratified by the International Commission on Stratigraphy [ICS] and the International Union of Geological Sciences [IUGS] over the period 1999-2004, the official subdivision of the Carboniferous System has been substantially modified. For subsystems, the terms Mississippian and Pennsylvanian should be used in all regions of the world to replace the more ambiguous and more awkward terms Lower and Upper Carboniferous. Regional geographic names for series and stages may continue to be used in those regions in which they developed, specifically in Western Europe, the USA, and China. However, their global equivalents should be denoted equally, particularly as they become better correlated, in order to facilitate global correlation in future work. The SCCS also voted to standardize the scale of all regional units termed stages at rough equivalency with the global stages now recognized in the Carboniferous (which are similar in scale to those in the adjacent Devonian and Permian Systems). Therefore, the up to 26 subdivisions of the Tournaisian, Visean, Namurian, Westphalian and Stephanian of the regional western European classification should now be ranked and termed only as substages.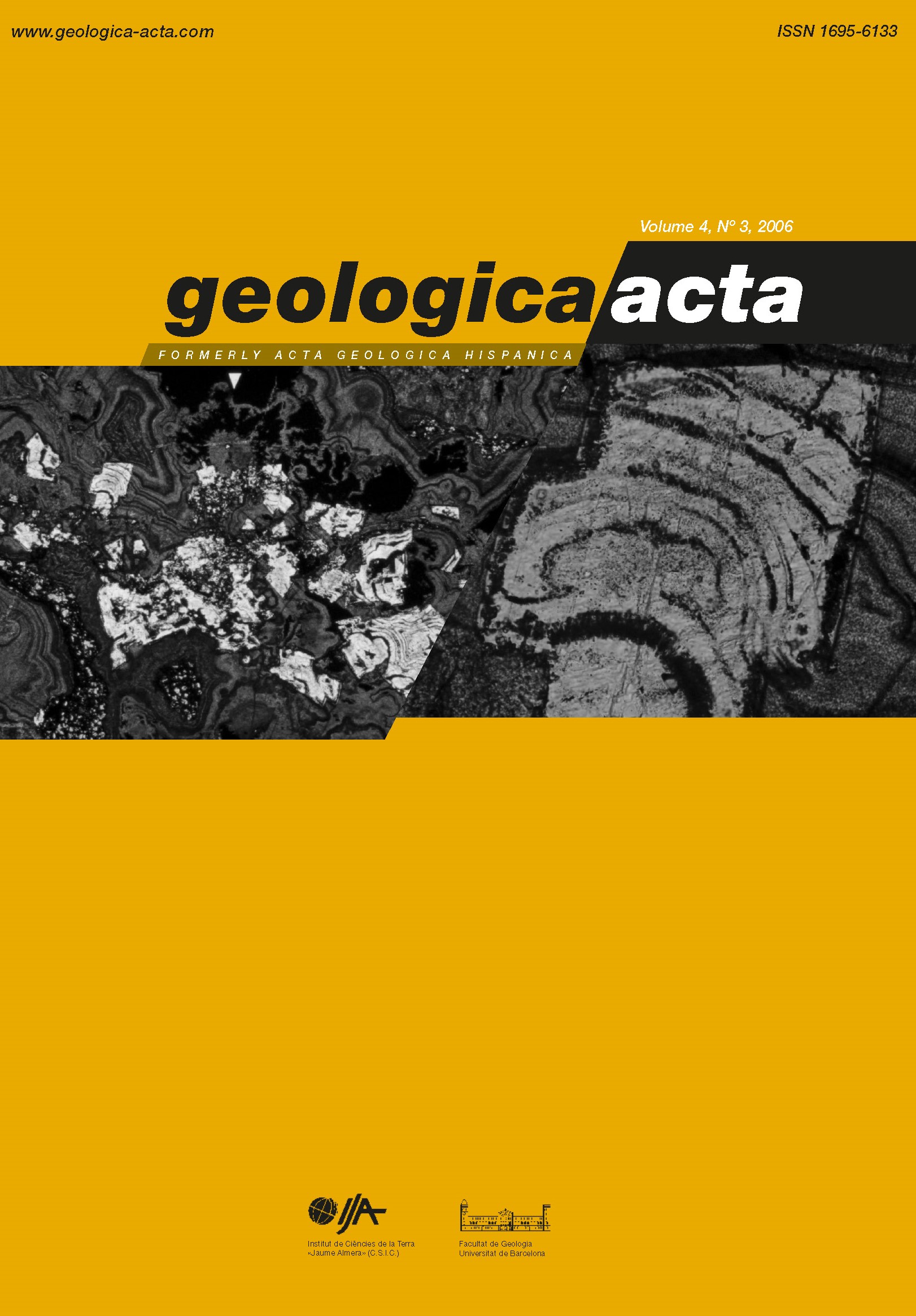 Downloads
License
This work is licensed under a Creative Commons Attribution-ShareAlike 4.0 International License.
Copyright
The commercial rights of the printed and online versions of Geologica Acta are property of the UB, ICTJA, IDAEA and UAB, and Geologica Acta must be cited for any partial or full reproduction.
The opinions and conclusions stated in each article are the exclusive responsability of the authors and do not necessarily coincide with those of the above mentioned institutions UB, ICTJA, IDAEA and UAB.
Author Rights
Authors retain the copyright on their papers (accepted manuscript, uncorrected proof and published paper) and are authorized to post them on their own Web page or their institutional repositories. In all cases, the complete citation and a link to the Digital Object Identifier (DOI) of the article must be included.
The authors can use excerpts or reproduce illustrations of their papers in other works without prior permission of Geologica Acta provided the source of the paper including the complete citation is fully acknowledged.
Papers are distributed under the Attribution-Share Alike Creative Commons License. This license allows others to alter, remix or build upon a paper and the resulting work may be distributed under the same or similar license to this one.