Analogue Modelling of Inverted Oblique Rift Systems
Keywords:
Analogue modelling, Oblique and offset rifts, Tectonic inversion, Atlas Mountains, Donbas Fold belt.
Abstract
The geometric evolution of brittle fault systems in inverted oblique and offset rift systems has been simulated using scaled sandbox analogue models. Dry fine-grained quartz sand was used to represent the brittle upper crust. Extensional faults geometries in the models were governed by the geometry and orientation of a stretching zone at the base of the models. Oblique rift models were characterized by segmented en-echelon border fault systems trending parallel to the rift axis and the underlying zone of basement stretching. Offset rift models promoted highly-segmented border faults as well as offset sub-basins within the rift. In both types of models, intra-rift fault arrays were oriented sub-perpendicular to the extension direction. Inversion of the oblique and offset extensional models was achieved by horizontal shortening. This resulted in partial inversion of the border and intra-rift faults as well as the formation of new reverse faults. The geometries, distribution, orientations and number of these new reverse faults were strongly controlled by the earlier-formed fault extensional architectures. At the margins of the rift zone, shortening was mainly accommodated by partial inversion of the border faults together with the formation of hanging-wall bypass faults and footwall shortcut thrusts. Inversion of the offset rift models produced reactivation of the extensional accommodation zones as soft-linked transfer zones between new thrust faults. The analogue model results have been compared with natural inversion structures in the Atlas Mountains of Morocco and the Ukrainian Donbas fold belt. The analogue modelling results suggest that the High Atlas formed as the result of oblique inversion of an oblique rift system, and the contractional structures in the Ukranian Donbas belt were generated by partial inversion of the earlier-formed Donbas extensional graben via two major newly developed short-cuts that uplifted and exhumed the basin.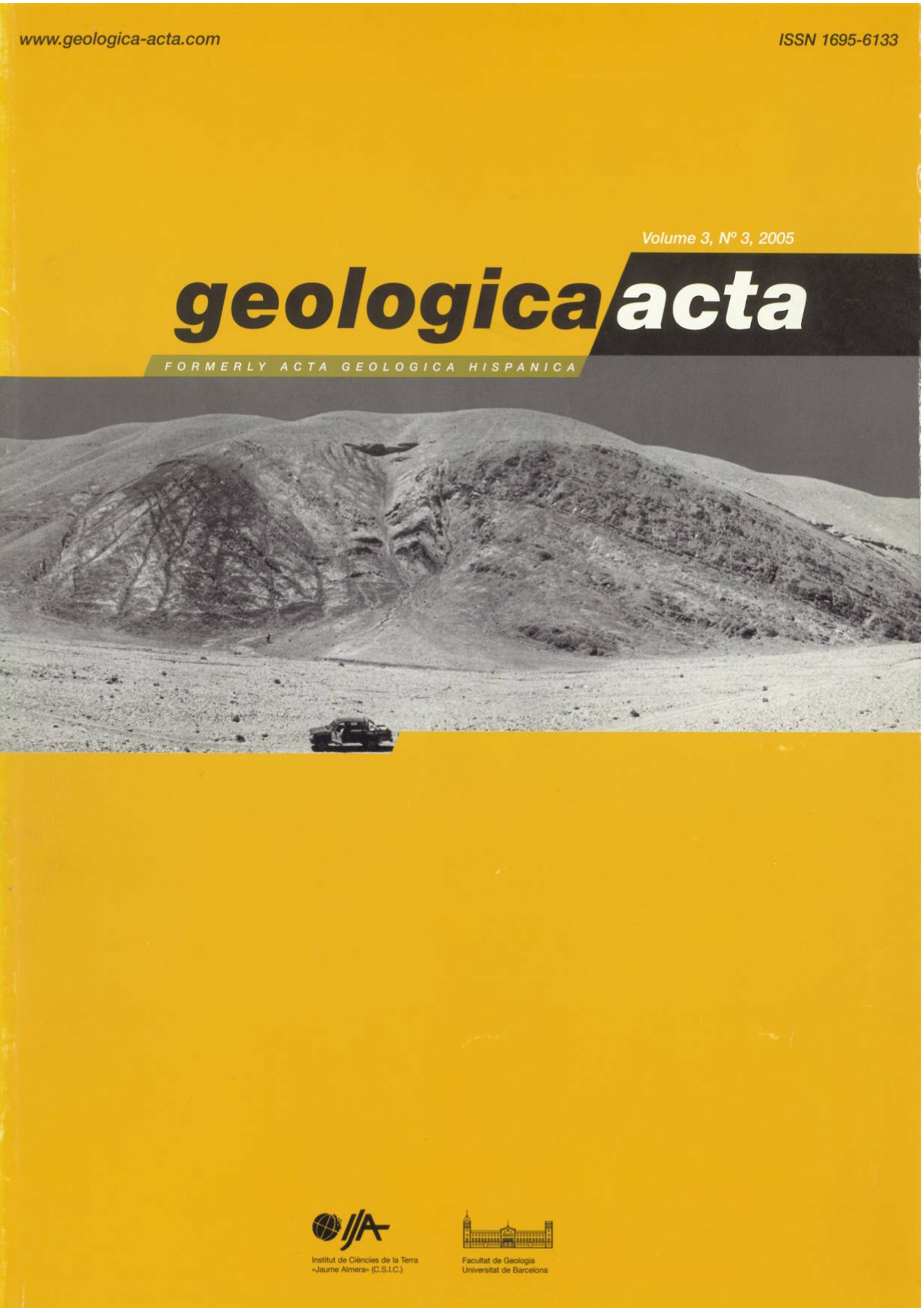 Downloads
License
This work is licensed under a Creative Commons Attribution-ShareAlike 4.0 International License.
Copyright
Geologica Acta is the property of the UB, GEO3BCN, IDAEA and UAB. Geologica Acta must be cited for any partial or full reproduction. Papers are distributed under the Attribution-Share Alike Creative Commons License. This license allows anyone to reproduce and disseminate the content of the journal and even make derivative works crediting authorship and provenance and distributing possible derivative works under the same license or an equivalent license.
Author Rights
Authors retain the copyright on their papers and are authorized to post them on their own web pages or institutional repositories. In all cases, the complete citation and a link to the Digital Object Identifier (DOI) of the article must be included.
The authors can use excerpts or reproduce illustrations of their papers in other works without prior permission from Geologica Acta provided the source of the paper including the complete citation is fully acknowledged.