Heterochrony in Middle Jurassic species of <i>Gryphaea</i> (Ostreoidea, Gryphaeidae) from southern South America
Keywords:
Heterochrony. Systematics, Oysters, Middle Jurassic, South America.
Abstract
Morphological changes along ontogeny, based on size, are analysed in five species of Gryphaea from the Middle Jurassic of southern South America. Three of these taxa are new: G. apiculata n. sp., G. varillasensis n. sp. and G. euteicha n. sp. All five species have thin radial striae on the left valve. They are regarded as closely related on the basis of the similar configuration of the main part of the left valve (especially during the first ontogenetic stages), the associated development of the posterior flange (and sulcus), the comparable variability and/or recurrent morphology of these and other structures, and their relative stratigraphic position or age. They show differences in the relative appearance time and development of several characters, and similar changes probably have also occurred stratigraphically, at least, in G. oxytropis philippi and G. euteicha n. sp. All these features allow the recognition of size (morphology)-based heterochronic processes (peramorphic and paedomorphic), either in the origin of most of these taxa or in morphologic changes which developed along time in some of them. This work provides preliminary evidence of the most remarkable iterative occurrence of heterochrony known to date in oysters.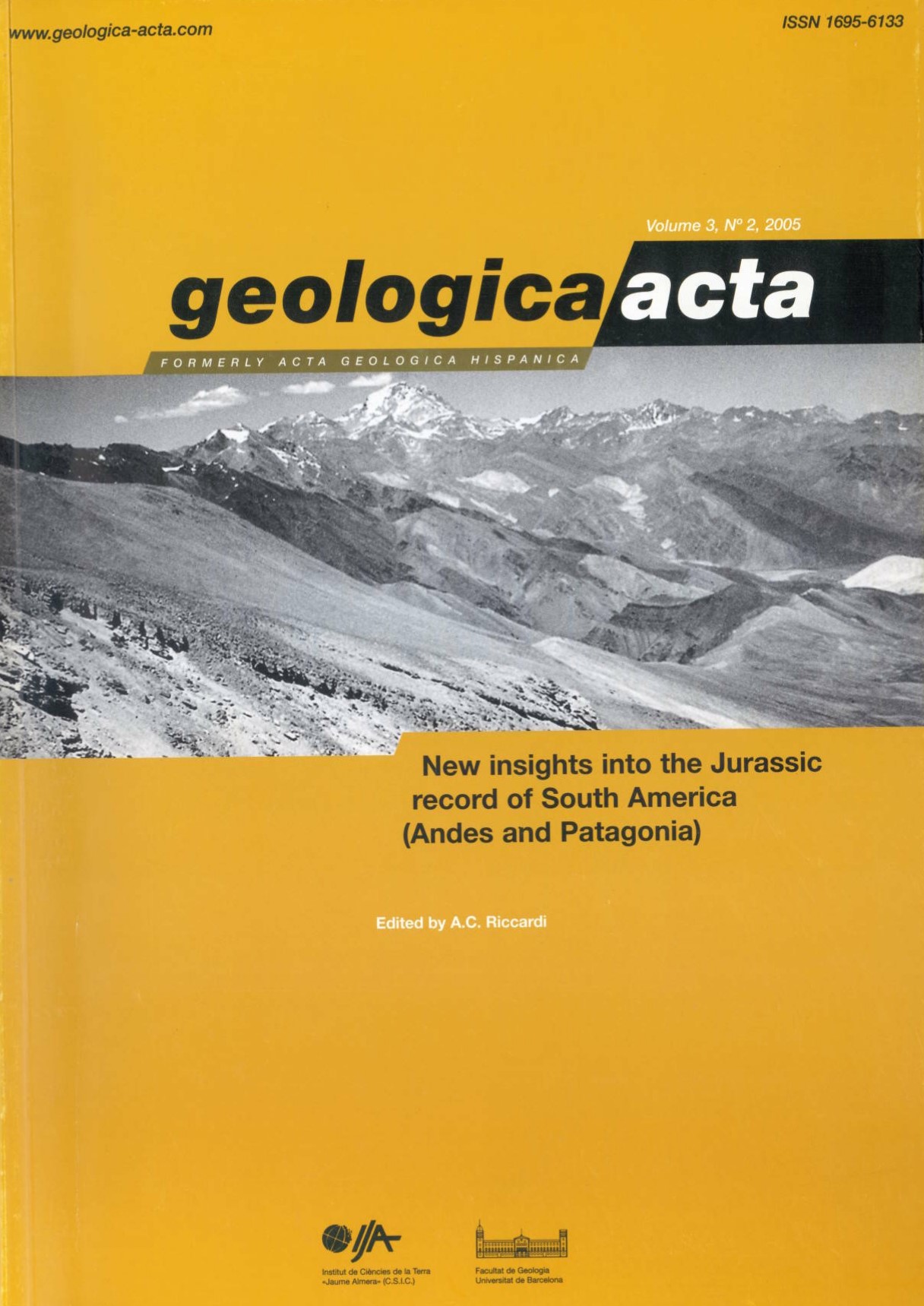 Downloads
License
This work is licensed under a Creative Commons Attribution-ShareAlike 4.0 International License.
Copyright
Geologica Acta is the property of the UB, GEO3BCN, IDAEA and UAB. Geologica Acta must be cited for any partial or full reproduction. Papers are distributed under the Attribution-Share Alike Creative Commons License. This license allows anyone to reproduce and disseminate the content of the journal and even make derivative works crediting authorship and provenance and distributing possible derivative works under the same or an equivalent license.
Author Rights
Authors retain the copyright on their papers and are authorized to post them on their own web pages or institutional repositories. The copyright was retained by the journal from the year 2003 until 2009. In all cases, the complete citation and a link to the Digital Object Identifier (DOI) of the article must be included. 
The authors can use excerpts or reproduce illustrations of their papers in other works without prior permission from Geologica Acta provided the source of the paper including the complete citation is fully acknowledged.