U-Pb dating of Ordovician felsic volcanism in the Schistose Domain of the Galicia-Trás-os-Montes Zone near Cabo Ortegal (NW Spain)
Keywords:
berian Massif, Schistose Domain, U-Pb dating, Ordovician.
Abstract
The northern termination of the Schistose Domain of the Galicia-Trás-os-Montes Zone is a tectonic slice named the Rio Baio Thrust Sheet, which is sandwiched between the Cabo Ortegal Complex and the Ollo de Sapo Domain of the Central-Iberian Zone. The Rio Baio Thrust Sheet is formed by two volcanosedimentary series, the Loiba and the Queiroga Series. The Loiba Series contains calc-alkaline dacite and rhyolite, while the overlying Queiroga Series has alkaline rhyolite. These series were considered to be in stratigraphically upwards continuity and believed to be Silurian in age. U-Pb dating of an alkaline rhyolite in the Queiroga Series provides an Arenig age of 475 ± 2 Ma. This age makes the Queiroga Series the oldest known stratigraphic unit in the Schistose Domain of the Galicia-Trás-os-Montes Zone, impeding correlation between the lithostratigraphic sequences of Ortegal and Central Galicia. As well as providing evidence of an unforeseen structural complexity within the Rio Baio Sheet, the new data supports the notion that the Schistose Domain is not parautochtonous, but a separate lithotectonic unit in thrust contact with the underlying Central-Iberian Zone.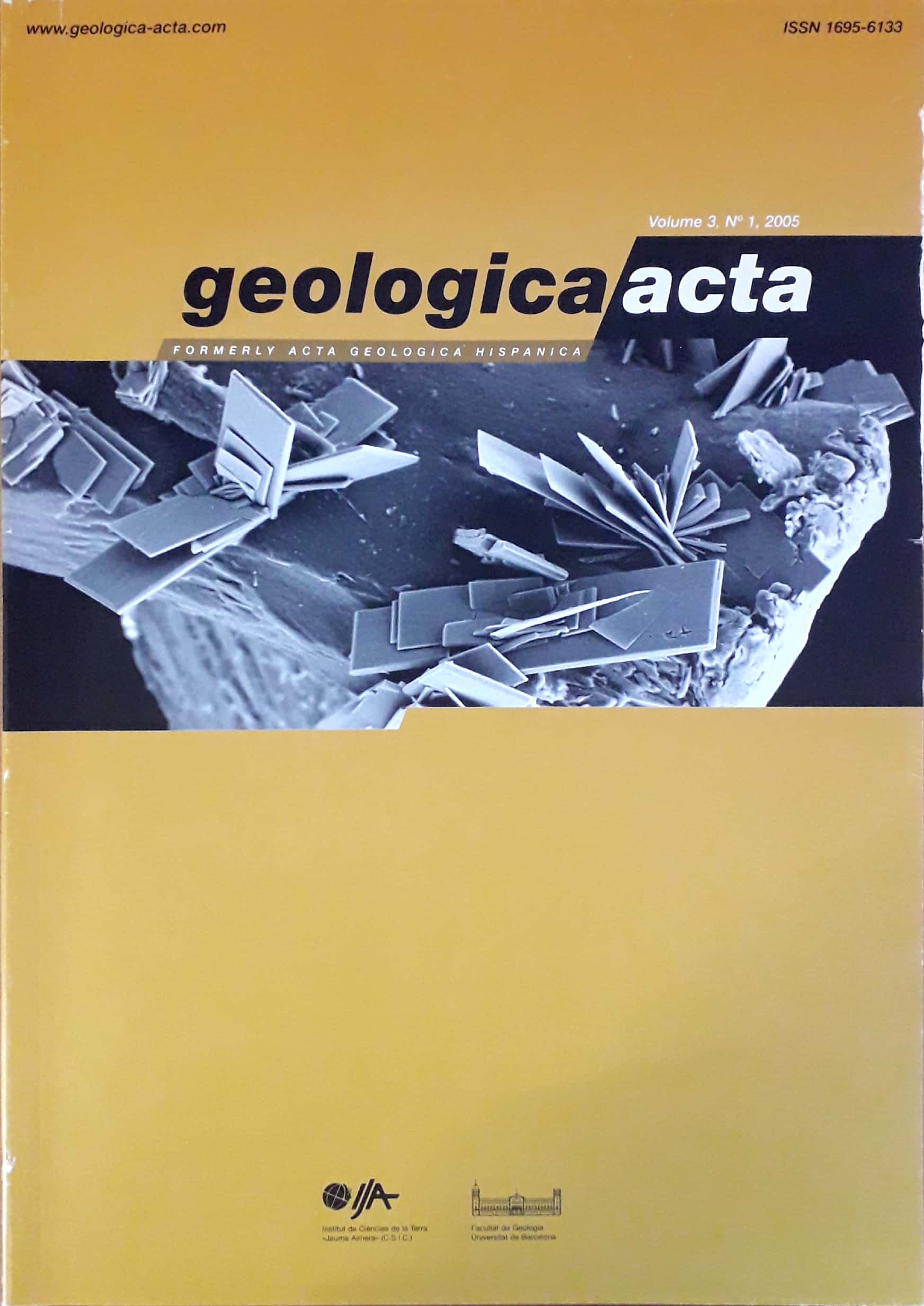 Downloads
License
This work is licensed under a Creative Commons Attribution-ShareAlike 4.0 International License.
Copyright
Geologica Acta is the property of the UB, GEO3BCN, IDAEA and UAB. Geologica Acta must be cited for any partial or full reproduction. Papers are distributed under the Attribution-Share Alike Creative Commons License. This license allows anyone to reproduce and disseminate the content of the journal and even make derivative works crediting authorship and provenance and distributing possible derivative works under the same license or an equivalent license.
Author Rights
Authors retain the copyright on their papers and are authorized to post them on their own web pages or institutional repositories. In all cases, the complete citation and a link to the Digital Object Identifier (DOI) of the article must be included.
The authors can use excerpts or reproduce illustrations of their papers in other works without prior permission from Geologica Acta provided the source of the paper including the complete citation is fully acknowledged.