RETRASO, a code for modeling reactive transport in saturated and unsaturated porous media
Abstract
The code RETRASO (REactive TRAnsport of SOlutes) simulates reactive transport of dissolved and gaseous species in non-isothermal saturated or unsaturated problems. Possible chemical reactions include aqueous complexation (including redox reactions), sorption, precipitation-dissolution of minerals and gas dissolution. Various models for sorption of solutes on solids are available, from experimental relationships (linear KD, Freundlich and Langmuir isotherms) to cation exchange and surface complexation models (constant capacitance, diffuse layer and triple layer models). Precipitation-dissolution and aqueous complexation can be modelled in equilibrium or according to kinetic laws. For the numerical solution of the reactive transport equations it uses the Direct Substitution Approach. The use of the code is demonstrated by three examples. The first example models various sorption processes in a smectite barrier. The second example models a complex chemical system in a two dimensional cross-section. The last example models pyrite weathering in an unsaturated medium.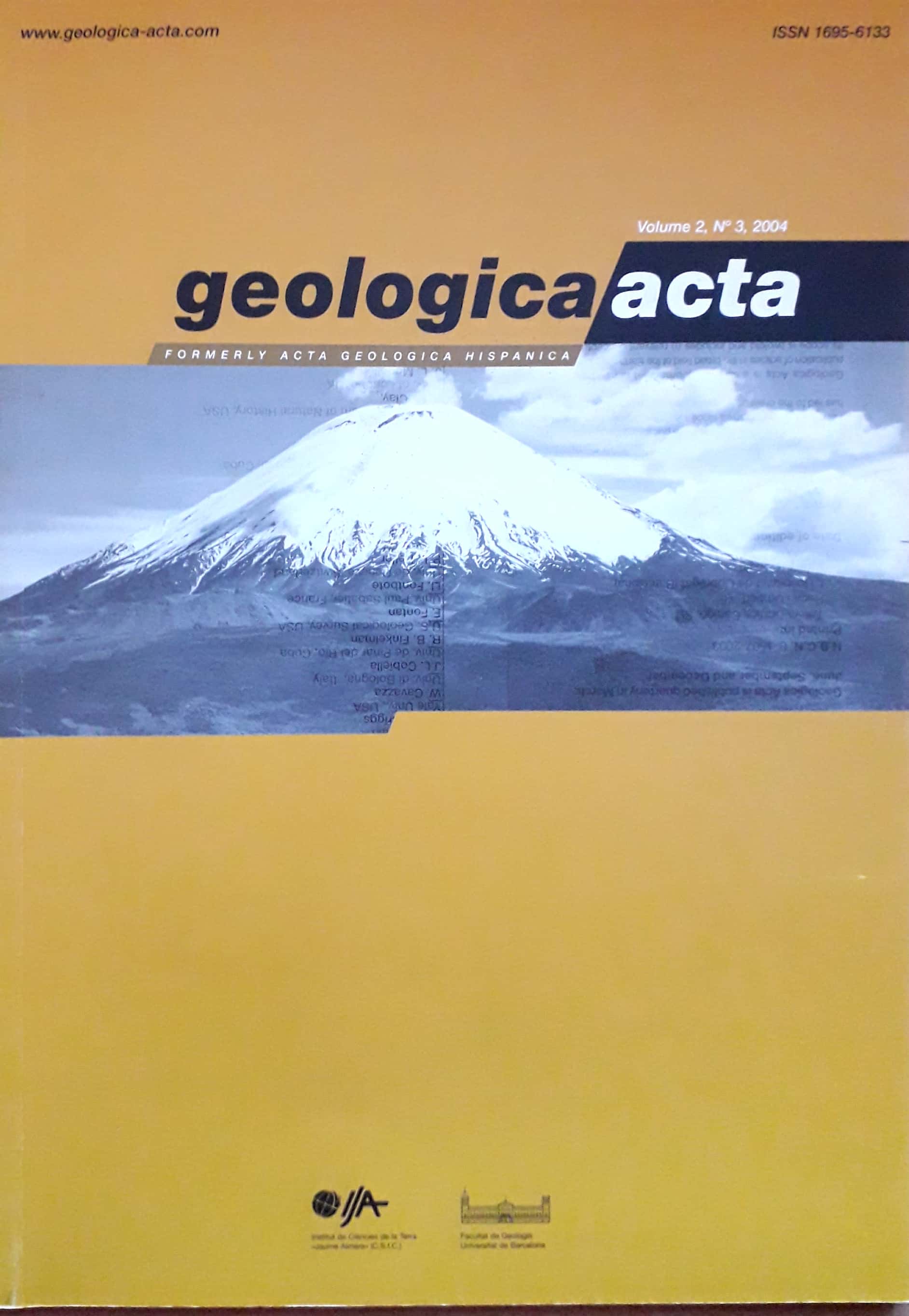 Downloads
License
This work is licensed under a Creative Commons Attribution-ShareAlike 4.0 International License.
Copyright
Geologica Acta is the property of the UB, GEO3BCN, IDAEA and UAB. Geologica Acta must be cited for any partial or full reproduction. Papers are distributed under the Attribution-Share Alike Creative Commons License. This license allows anyone to reproduce and disseminate the content of the journal and even make derivative works crediting authorship and provenance and distributing possible derivative works under the same license or an equivalent license.
Author Rights
Authors retain the copyright on their papers and are authorized to post them on their own web pages or institutional repositories. In all cases, the complete citation and a link to the Digital Object Identifier (DOI) of the article must be included.
The authors can use excerpts or reproduce illustrations of their papers in other works without prior permission from Geologica Acta provided the source of the paper including the complete citation is fully acknowledged.