Petrogenesis of highly fractionated I-type peraluminous granites: La Pedriza pluton (Spanish Central System)
Keywords:
Hercynian-Variscan orogeny. Peraluminous I-type granites. High field strength elements. Multiple intrusions.
Abstract
The La Pedriza pluton stands out as the most extensively fractionated granite (Rb lt; 629; Sr lt; 2 and Ba lt; 2 ppm) of the Spanish Central System Batholith. These granites show a strong enrichment in some rare metal contents (Nb = 44, Y = 136, Yb = 10.7, U = 17, Ta = 7, Sc = 15 ppm). The petrography and geochemistry (including Sr- Nd isotopes) reveal that the pluton is composed of at least four units. These are classified as I-type peraluminous leucogranites (A/CNK=1.03-1.17), P-poor (P2O5lt;0.2 wt%) and Na2O-rich (lt; 4.24 wt%) exhibiting differences in their HFSE and REE contents and εNd compositions. Moreover, the units of the La Pedriza granite display different trends of fractional crystallization. REE spectra of the two most fractionated units suggest the involvement of a fluorine-rich melt in the last stages favouring the crystallization of xenotime and niobotantalates. Intermediate meta-igneous granulite protoliths are proposed as source rocks. The most evolved units of the La Pedriza pluton show chemical features convergent to A-type granites; these are explained by extensive fractional crystallization of a P-poor, I-type granite magma.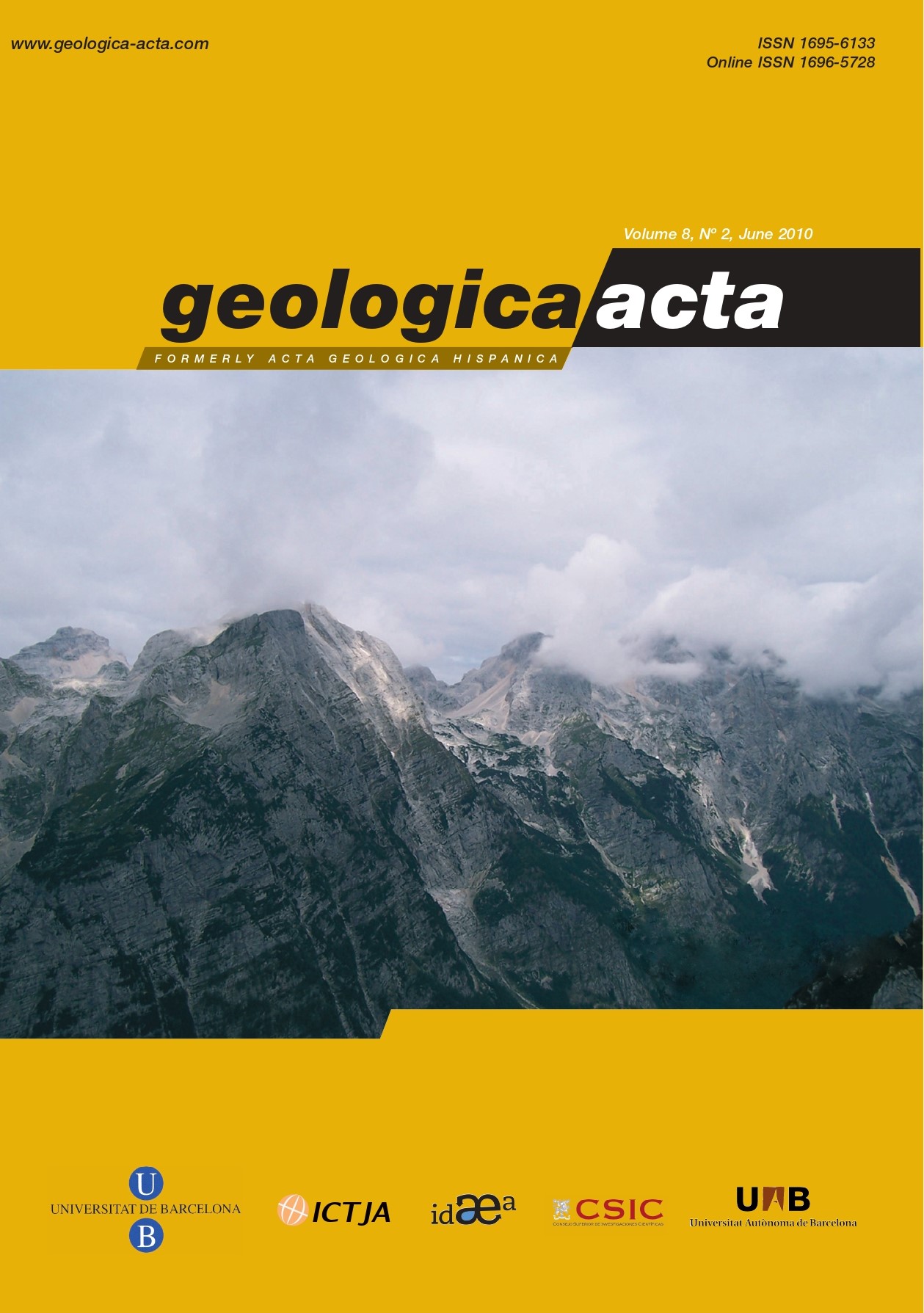 Downloads
License
Copyright
The commercial rights of the printed and online versions of Geologica Acta are property of the UB, ICTJA, IDAEA and UAB, and Geologica Acta must be cited for any partial or full reproduction.
The opinions and conclusions stated in each article are the exclusive responsability of the authors and do not necessarily coincide with those of the above mentioned institutions UB, ICTJA, IDAEA and UAB.
Author Rights
Authors retain the copyright on their papers (accepted manuscript, uncorrected proof and published paper) and are authorized to post them on their own Web page or their institutional repositories. In all cases, the complete citation and a link to the Digital Object Identifier (DOI) of the article must be included.
The authors can use excerpts or reproduce illustrations of their papers in other works without prior permission of Geologica Acta provided the source of the paper including the complete citation is fully acknowledged.
Papers are distributed under the Attribution-Share Alike Creative Commons License. This license allows others to alter, remix or build upon a paper and the resulting work may be distributed under the same or similar license to this one.