The fossil recordand evolution of freshwater plants: A review
Abstract
Palaeobotany applied to freshwater plants is an emerging field of palaeontology. Hydrophytic plants reveal evolutionary trends of their own, clearly distinct from those of the terrestrial and marine flora. During the Precambrian, two groups stand out in the fossil record of freshwater plants: the Cyanobacteria (stromatolites) in benthic environments and the prasinophytes (leiosphaeridian acritarchs) in transitional planktonic environments. During the Palaeozoic, green algae (Chlorococcales, Zygnematales, charophytes and some extinct groups) radiated and developed the widest range of morphostructural patterns known for these groups. Between the Permian and Early Cretaceous, charophytes dominated macrophytic associations, with the consequence that over tens of millions of years, freshwater flora bypassed the dominance of vascular plants on land. During the Early Cretaceous, global extension of the freshwater environments is associated with diversification of the flora, including new charophyte families and the appearance of aquatic angiosperms and ferns for the first time. Mesozoic planktonic assemblages retained their ancestral composition that was dominated by coenobial Chlorococcales, until the appearance of freshwater dinoflagellates in the Early Cretaceous. In the Late Cretaceous, freshwater angiosperms dominated almost all macrophytic communities worldwide. The Tertiary was characterised by the diversification of additional angiosperm and aquatic fern lineages, which resulted in the first differentiation of aquatic plant biogeoprovinces. hytoplankton also diversified during the Eocene with the development of freshwater diatoms and chrysophytes. Diatoms, which were exclusively marine during tens of millions of years, were dominant over the Chlorococcales during Neogene and in later assemblages. During the Quaternary, aquatic plant communities suffered from the effects of eutrophication, paludification and acidification, which were the result of the combined impact of glaciation and anthropogenic disturbance.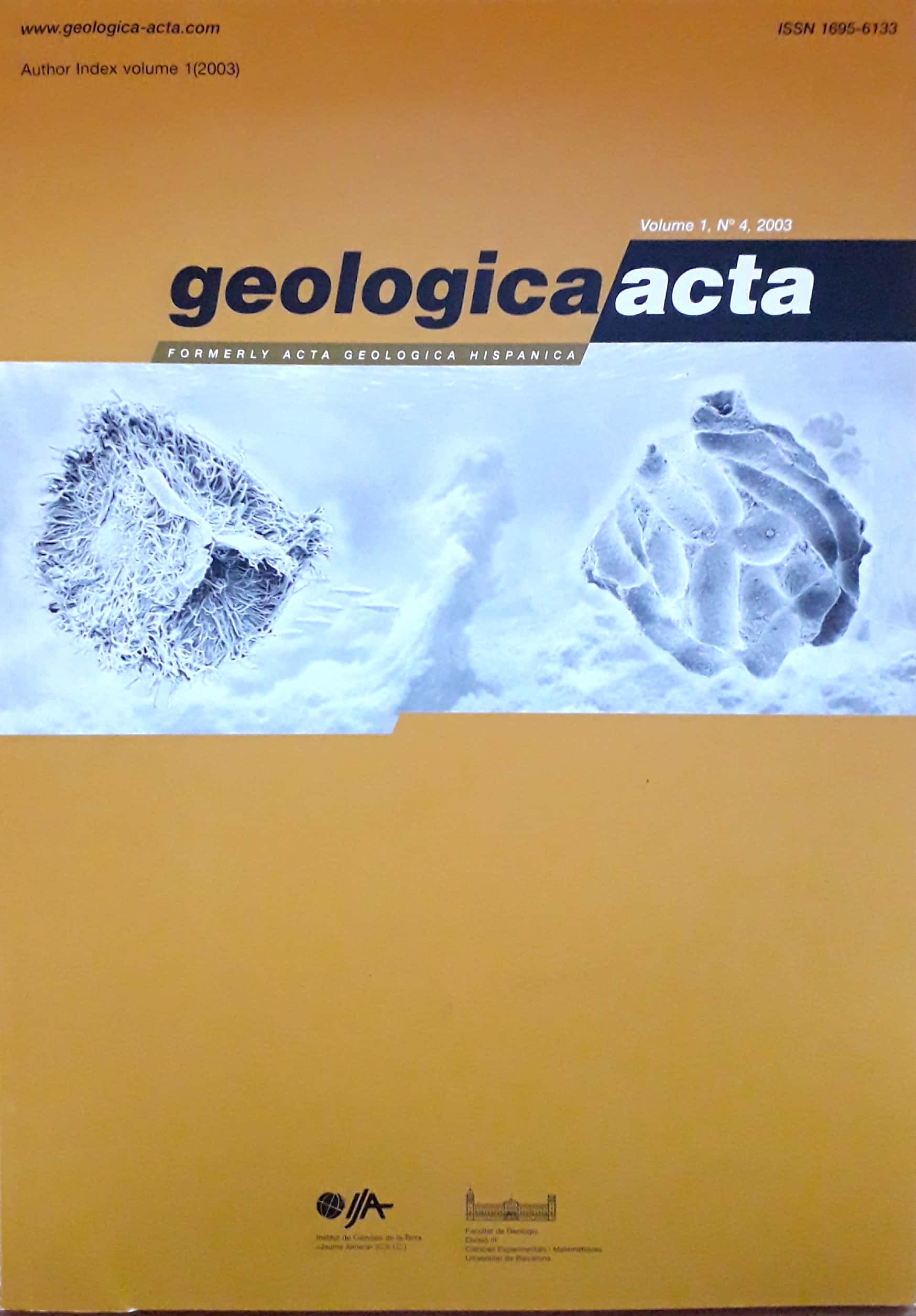 Downloads
License
This work is licensed under a Creative Commons Attribution-ShareAlike 4.0 International License.
Copyright
Geologica Acta is the property of the UB, GEO3BCN, IDAEA and UAB. Geologica Acta must be cited for any partial or full reproduction. Papers are distributed under the Attribution-Share Alike Creative Commons License. This license allows anyone to reproduce and disseminate the content of the journal and even make derivative works crediting authorship and provenance and distributing possible derivative works under the same license or an equivalent license.
Author Rights
Authors retain the copyright on their papers and are authorized to post them on their own web pages or institutional repositories. In all cases, the complete citation and a link to the Digital Object Identifier (DOI) of the article must be included.
The authors can use excerpts or reproduce illustrations of their papers in other works without prior permission from Geologica Acta provided the source of the paper including the complete citation is fully acknowledged.