Taxonomic revision of the Oligocene percoid fish Oligoserranoides budensis (Heckel, 1856), from the Paratethys and paleobiogeographic comments
Keywords:
Teleostei, Perciformes, Outer Carpathians, Poland, Menilite Formation
Abstract
Small perch-like fishes from the Oligocene of the Paratethys have been traditionally assigned to Serranus budensis (Heckel, 1856). A morphological revision of the holotype and specimens previously assigned to S. budensis from the Outer Carpathians, Poland, is provided herein. They are re-assigned to the species Oligoserranoides budensis (Heckel, 1856) — Percoidei incertae sedis. New specimens assigned to Ol. budensis from the Outer Carpathians, Poland, are introduced. Our results reveal that Ol. budensis is very similar to the species Caucasoserranoides morozkiensis, Carpathoserranoides brnoensis, Carpathoserranoides polonicus and Oligoserranoides comparabilis, and further studies are necessary to revise the validity of those species. Ol. budensis shares many characters with genera Lutjanus and Ocyurus of the superfamily Lutjanoidea. Ol. budensis differs from Lutjanoidea in having a toothless palatine. The palaeobiogeography of Oligocene small perch-like fishes in the Paratethys is presented and discussed.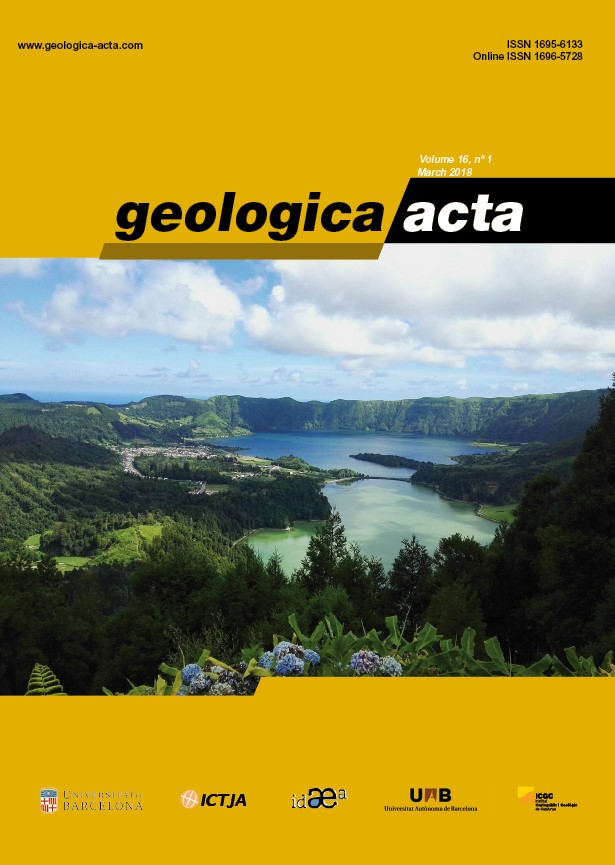 Downloads
License
Copyright
The commercial rights of the printed and online versions of Geologica Acta are property of the UB, ICTJA, IDAEA and UAB, and Geologica Acta must be cited for any partial or full reproduction.
The opinions and conclusions stated in each article are the exclusive responsability of the authors and do not necessarily coincide with those of the above mentioned institutions UB, ICTJA, IDAEA and UAB.
Author Rights
Authors retain the copyright on their papers (accepted manuscript, uncorrected proof and published paper) and are authorized to post them on their own Web page or their institutional repositories. In all cases, the complete citation and a link to the Digital Object Identifier (DOI) of the article must be included.
The authors can use excerpts or reproduce illustrations of their papers in other works without prior permission of Geologica Acta provided the source of the paper including the complete citation is fully acknowledged.
Papers are distributed under the Attribution-Share Alike Creative Commons License. This license allows others to alter, remix or build upon a paper and the resulting work may be distributed under the same or similar license to this one.