Paths of Technical Change: The Canarian Institute of Astrophysics as a Case Study
Abstract
Although science policies have for long been the subject of academic concern, there are many issues that still bewilder scholars of science and technology. This paper takes the Instituto de Astrofísica de Canarias (IAC) to probe into these issues. We have analyzed the innovation and development of two scientific instruments as a point-of-entry into the complexity of astrophysical research. This analysis has provided us with evidence: (a) to start mapping out the forces behind the technological trajectories that go from big science to instrument development; (b) to enquire into the appropriateness and potential negative side effects of the recent pressures made on public institutions to patent the results of their research. We end up underlining some policy issues brought out by our field work and with an agenda for further research.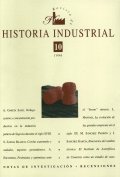 Downloads
License
El/la autor/a cede los derechos al/la editor/a. Creative Commons
El/la autor/a que publica en esta revista está de acuerdo con los términos siguientes:
El/la autor/a cede en exclusiva todos los derechos de propiedad intelectual al/la editor/a para todo el mundo y toda la duración de los derechos de propiedad intelectual vigentes aplicables.
El/la editor/a difundirá los textos con la licencia de reconocimiento de Creative Commons que permite compartir la obra con terceros, siempre que éstos reconozcan su autoría, su publicación inicial en esta revista y las condiciones de la licencia.