Beliefs in Progress: The Beguins of Languedoc and the Construction of a New Heretical Identity
Keywords:
Heresy, Beguins of Languedoc, Inquisitorial Records, Beliefs, Spiritual Franciscans
Abstract
In October 1319, the archbishop of Narbonne and the Dominican inquisitor Jean de Beaune surrendered to the secular arm the first members of the group of men and women known to historians as the Beguins of Languedoc. The execution that followed marked a turning point in the evolution of a religious movement that had legitimately developed for decades under the wing of the most radical branch of the Franciscan Order. In a matter of months, these individuals and their supporters where forced to adapt to clandestinity in order to survive. The aim of the present paper is to show that the Beguins of Languedoc were perceived by ecclesiastical authorities as a 'new heresy' whose novelty made it necessary to provide a working definition that helped to better prosecute it. It will also be discussed how some of the features of an alternative religious culture were built into the inquisitorial discourse and how the resulting 'heresy' was in fact co-constructed between inquisitors and religious dissenters.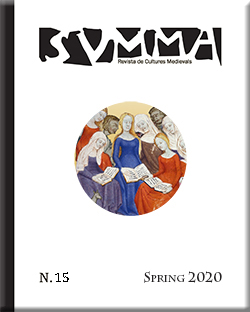 Downloads