The Life and Work of the Valencian Furniture Painter Antoni Micó (ca. 1440-1490)
Keywords:
Painters, Gothic Painting, Valencia, Rural Elites, Material Culture, Wills
Abstract
This paper analyses the personal and professional trajectory of Antoni Micó, a Valencian painter and decorator of furniture who lived in the second half of the fifteenth century, by drawing on the documentation edited by Sanchis Sivera and Luis Cerveró, so far unexplored, as well as on new documentary evidence. Special attention will be paid to Micó's contact network and his links with the peasantry. Furthermore, Micó's case will be presented as an example of the conflicts between furniture painters and carpenters, caused by the fact that the former's activity was somewhere between painting and carpentry. Finally, Antoni Micó's will will be examined in detail.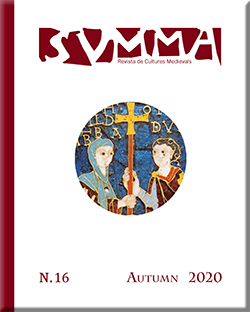 Downloads