An Immanent Critique of the Attention Economy
Palabras clave:
immanent critique, Foucault, attention economy, gaze, power
Resumen
The present article develops an immanent critique of the attention economy as a power apparatus. In particular, it contends that what Foucault (2009) defined as the passage from disciplinary societies to societies of security entails a transformation of the main function of human attention: whereas in disciplinary societies attention (or the gaze) was aimed at imposing continuous surveillance on each individual, societies of security conceive the gaze of each subject as a source of data which allows constructing a new object of power, i.e., the population. To illustrate this, the present article focuses on the specific case of the attention economy and the notions of 'dataveillance' and 'Big Data'.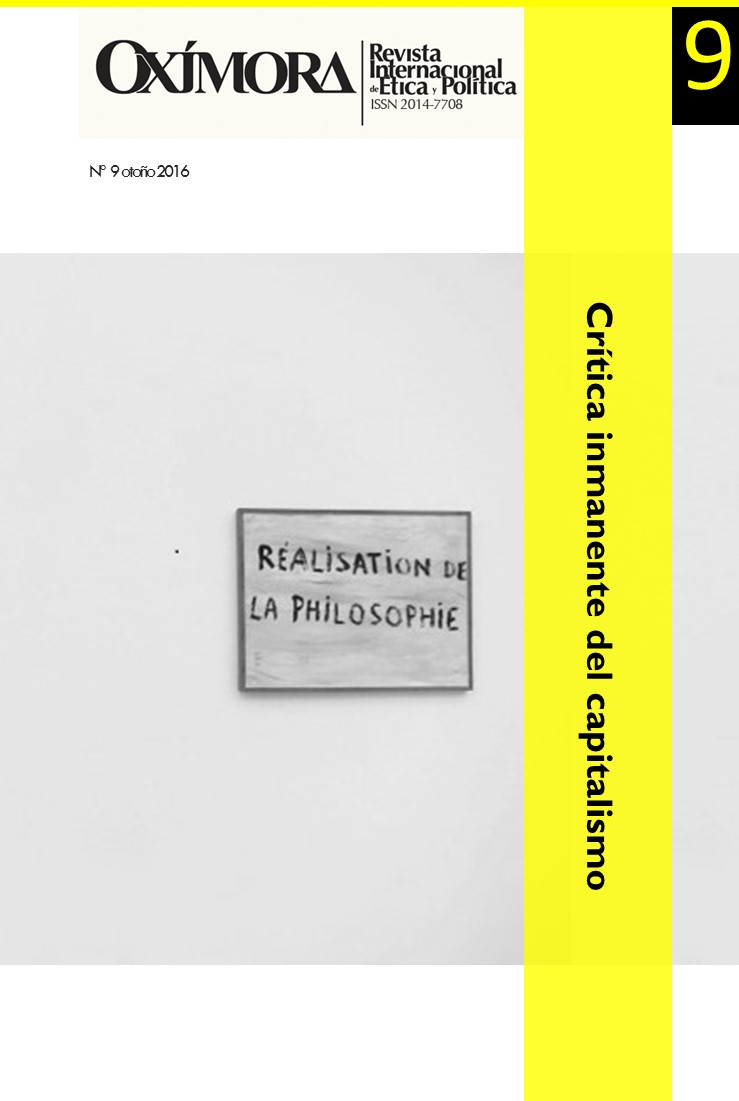 Descargas
Cómo citar
Celis Bueno, C. (2016). An Immanent Critique of the Attention Economy. Oxímora. Revista Internacional De Ética Y Política, (9), 105–125. Recuperado a partir de https://revistes.ub.edu/index.php/oximora/article/view/16734
Licencia
a) El/la autor/a conserva los derechos de autoría, otorgando a la revista el derecho de primera publicación de la obra.
b) Los textos se difundirán con la licencia de reconocimiento de Creative Commons (CC BY) que permite compartir la obra con terceros, siempre que estos reconozcan su autoría, su publicación inicial en esta revista y las condiciones de la licencia.