Beyond the nation: a journey through the poetic imaginaries of Eduardo White
Keywords:
Eduardo White, Mozambican Poetry, Island of Mozambique, Indian Ocean
Abstract
Eduardo White, a Mozambican poet who started publishing in the post-independence period, redefined the Mozambican cultural imaginary through the Indian Ocean route since his first work, Amar sobre o Índico (1984). In this pa per, we intend to analyze some aspects of White's poetics, giving special attention to the sea and water and their relationship with the semantics of erotism and love. We intend to demonstrate that the aquatic and insular imageries expand the cul tural and identity space beyond the borders of the nation, sailing towards the In dian Ocean. Thus, the author defines a path of searching for origins through an itinerary that, passing through the Island of Mozambique and the East, will take him to the "hundred horizons of the Indian Ocean" (Bose 2006).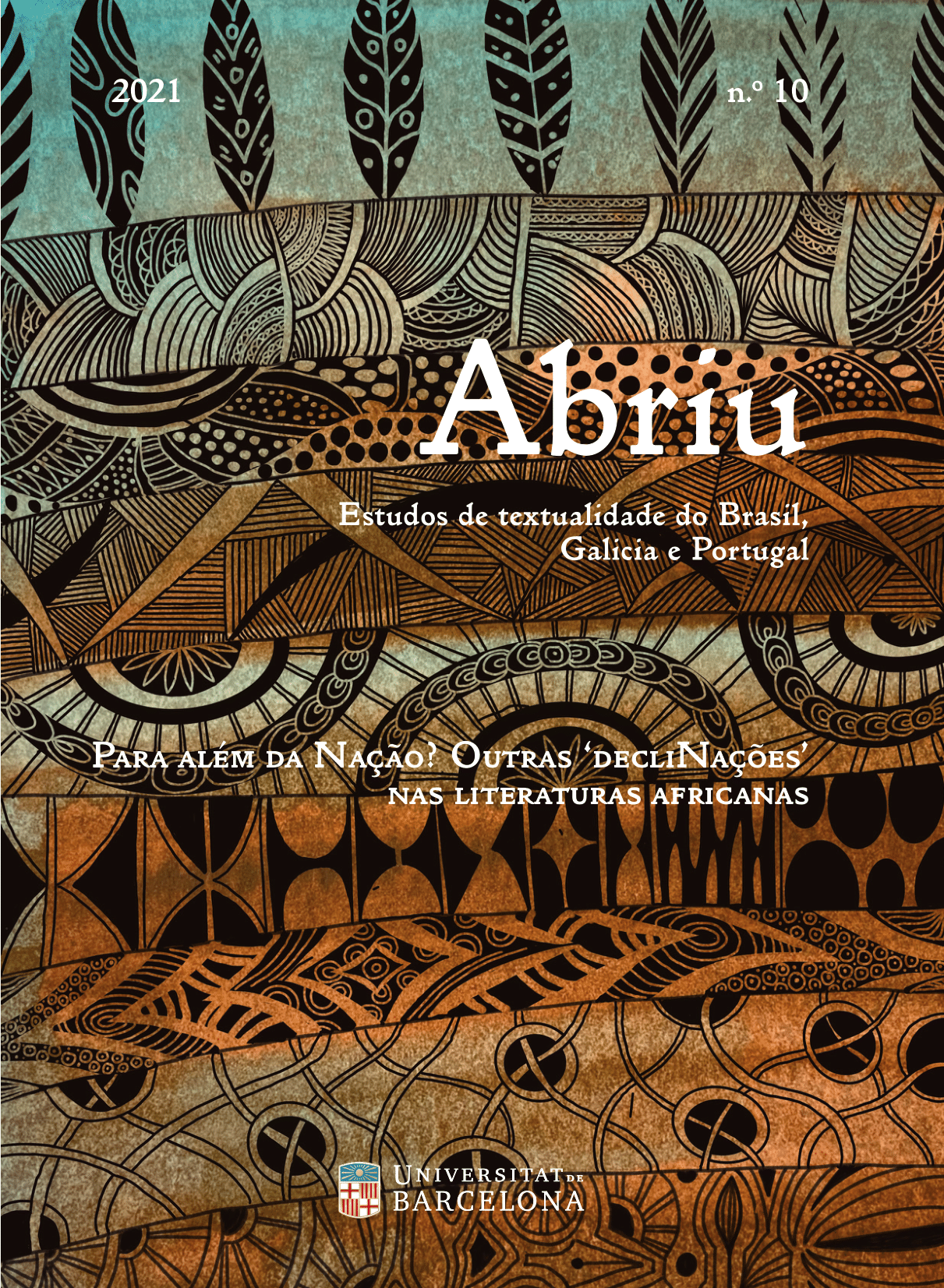 Downloads
How to Cite
Spinuzza, G. (2021). Beyond the nation: a journey through the poetic imaginaries of Eduardo White. Abriu: Estudos De Textualidade Do Brasil, Galicia E Portugal, (10), 99–116. https://doi.org/10.1344./abriu2021.10.5
License
Copyright (c) 2021 Giulia Spinuzza
This work is licensed under a Creative Commons Attribution-NonCommercial-NoDerivatives 4.0 International License.
The Author retains ownership of the copyright of the article, unless the contrary is stated, and all rights not expressly granted in this agreement, including the non-exclusive right to reproduce, distribute, perform, and display the article in print or electronic form, and grants to Abriu: estudos de textualidade do Brasil, Galicia e Portugal the exclusive rights to first publication of the Article. The work will be available under a Creative Commons Attribution-Noncommercial-No Derivative Works license, by which the article must be credited to the Author and the Journal must be credited as first place of publication.