Rosalia, lieu de mémoire
Keywords:
Memory, Emotion, Subversion, Tradition, Space
Abstract
This article documents and analyzes several systemic and textual prac tices that showcase the changes involved in the process of turning Rosalía de Cas tro, her figure and work, into a lieu de mémoire. Thus, the change from a vertical
authorial genealogy to another, horizontal and communal in nature, reveals itself as the first essential step for the emergence of new commemorative practices that bring new values to the resignification of the lieu de mémoire Rosalía, in a process that becomes accelerated starting in 2013 with the commemoration of Cantares gallegos' 150th anniversary. These new practices, on the one hand, allow for an ex ploitation of the subversive power of memory and, on the other, confirm the extent to which the Rosalian tradition can integrate diversity. It is precisely this capabil ity that constitutes its strongest guarantee of continuity.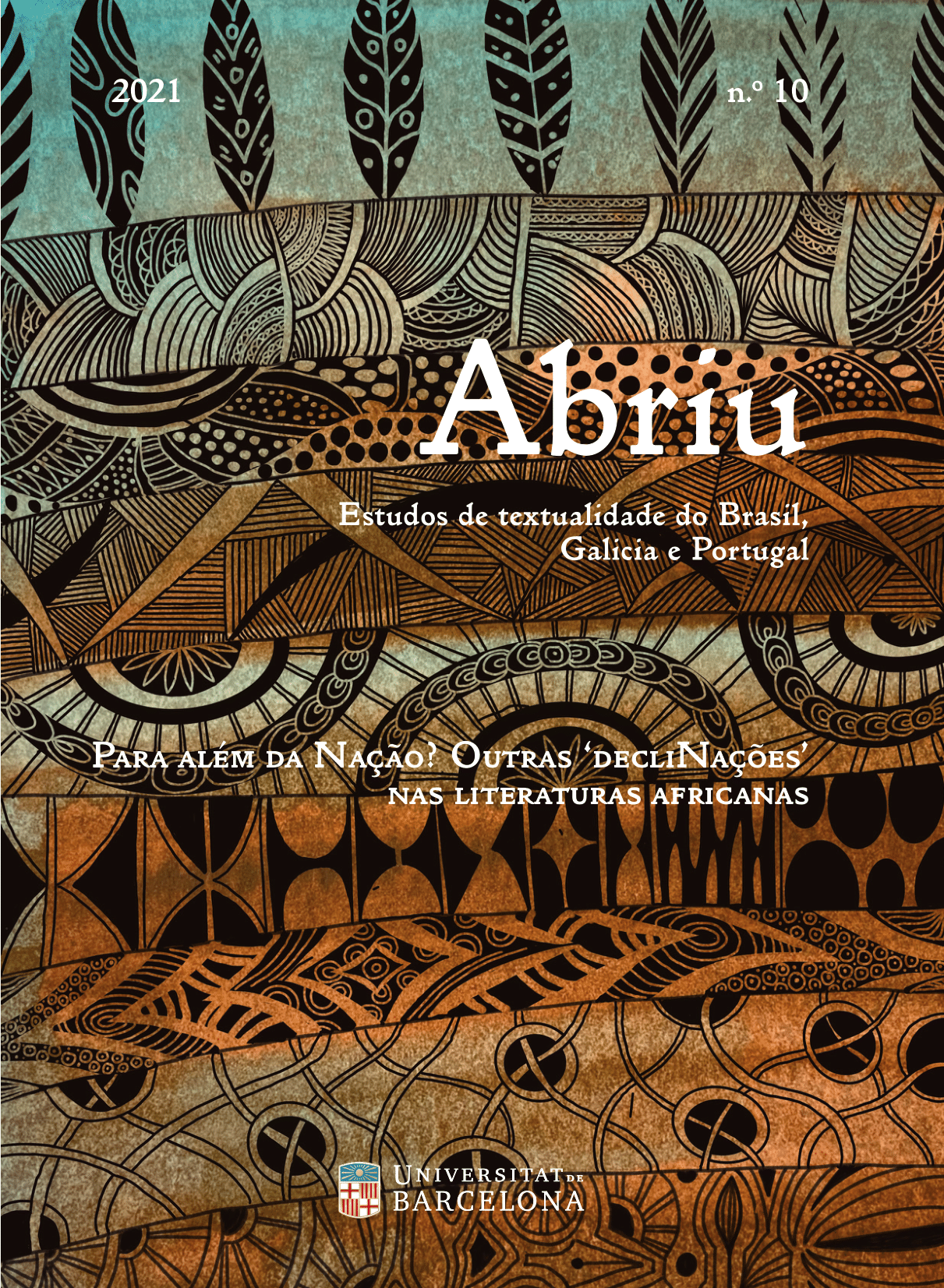 Downloads
How to Cite
Vilavedra Fernández, D. (2021). Rosalia, lieu de mémoire. Abriu: Estudos De Textualidade Do Brasil, Galicia E Portugal, (10), 143–166. https://doi.org/10.1344./abriu2021.10.7
License
Copyright (c) 2021 Dolores Vilavedra Fernández
This work is licensed under a Creative Commons Attribution-NonCommercial-NoDerivatives 4.0 International License.
The Author retains ownership of the copyright of the article, unless the contrary is stated, and all rights not expressly granted in this agreement, including the non-exclusive right to reproduce, distribute, perform, and display the article in print or electronic form, and grants to Abriu: estudos de textualidade do Brasil, Galicia e Portugal the exclusive rights to first publication of the Article. The work will be available under a Creative Commons Attribution-Noncommercial-No Derivative Works license, by which the article must be credited to the Author and the Journal must be credited as first place of publication.