Literary festivals and new tendencies in the Portuguese literary field
Keywords:
Literary Festivals, Literary Field, Literary Tourism, Material Turn, Literary Places, Portugal
Abstract
The new dynamics affecting the literary field today require new or lit tle-explored approaches and objects of analysis. This article uses the Portuguese context to reflect on an innovative format, the literary festival, from various angles:
how it is linked to the process of literature materialization, how it intersects with tourism, what are its (dis)connections to previous models, or the changes it fosters regarding the way the literary field works. By means of a significant mapping of lit erary festivals in Portugal, some reflections and relevant data about these tenden cies are provided.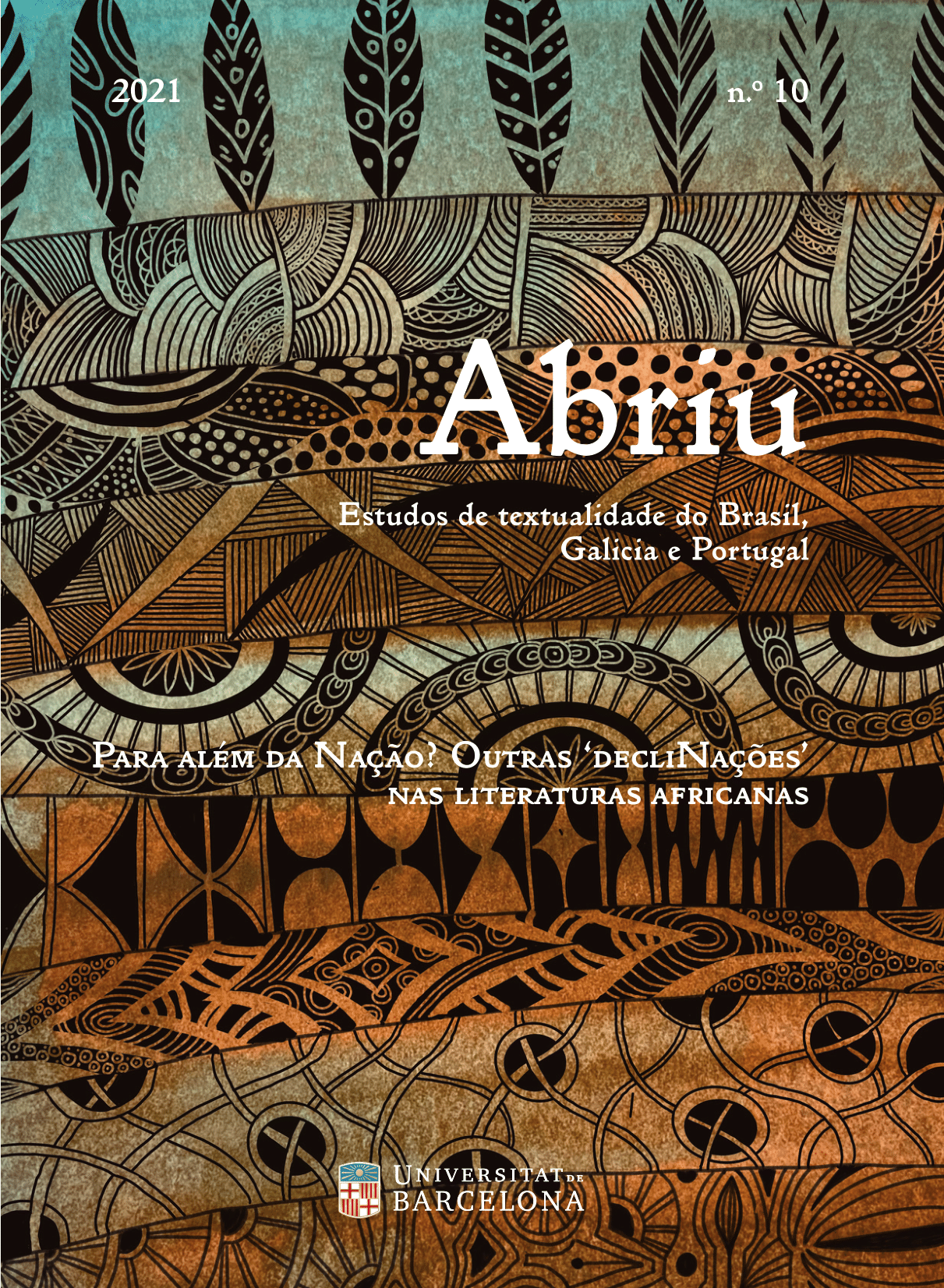 Downloads
How to Cite
Martínez Tejero, C. (2021). Literary festivals and new tendencies in the Portuguese literary field. Abriu: Estudos De Textualidade Do Brasil, Galicia E Portugal, (10), 195–220. https://doi.org/10.1344./abriu2021.10.9
License
Copyright (c) 2021 Cristina Martínez Tejero
This work is licensed under a Creative Commons Attribution-NonCommercial-NoDerivatives 4.0 International License.
The Author retains ownership of the copyright of the article, unless the contrary is stated, and all rights not expressly granted in this agreement, including the non-exclusive right to reproduce, distribute, perform, and display the article in print or electronic form, and grants to Abriu: estudos de textualidade do Brasil, Galicia e Portugal the exclusive rights to first publication of the Article. The work will be available under a Creative Commons Attribution-Noncommercial-No Derivative Works license, by which the article must be credited to the Author and the Journal must be credited as first place of publication.