Some uncollected translations by Ramón Cabanillas
Keywords:
Cabanillas, Translation, Poetry
Abstract
We present the Galician version of seven poems of "Lírica inglesa" published by Cabanillas in three issues of La Temporada de Mondariz in 1924 under pseudonyms. Two of them were included by the author in Versos de alleas terras e de tempos idos (Paráfrasis galegas) (1955) and, after comparison with this previous version, the changes are noted. The other five remained unidentified and do not appear in successive editions of his complete works.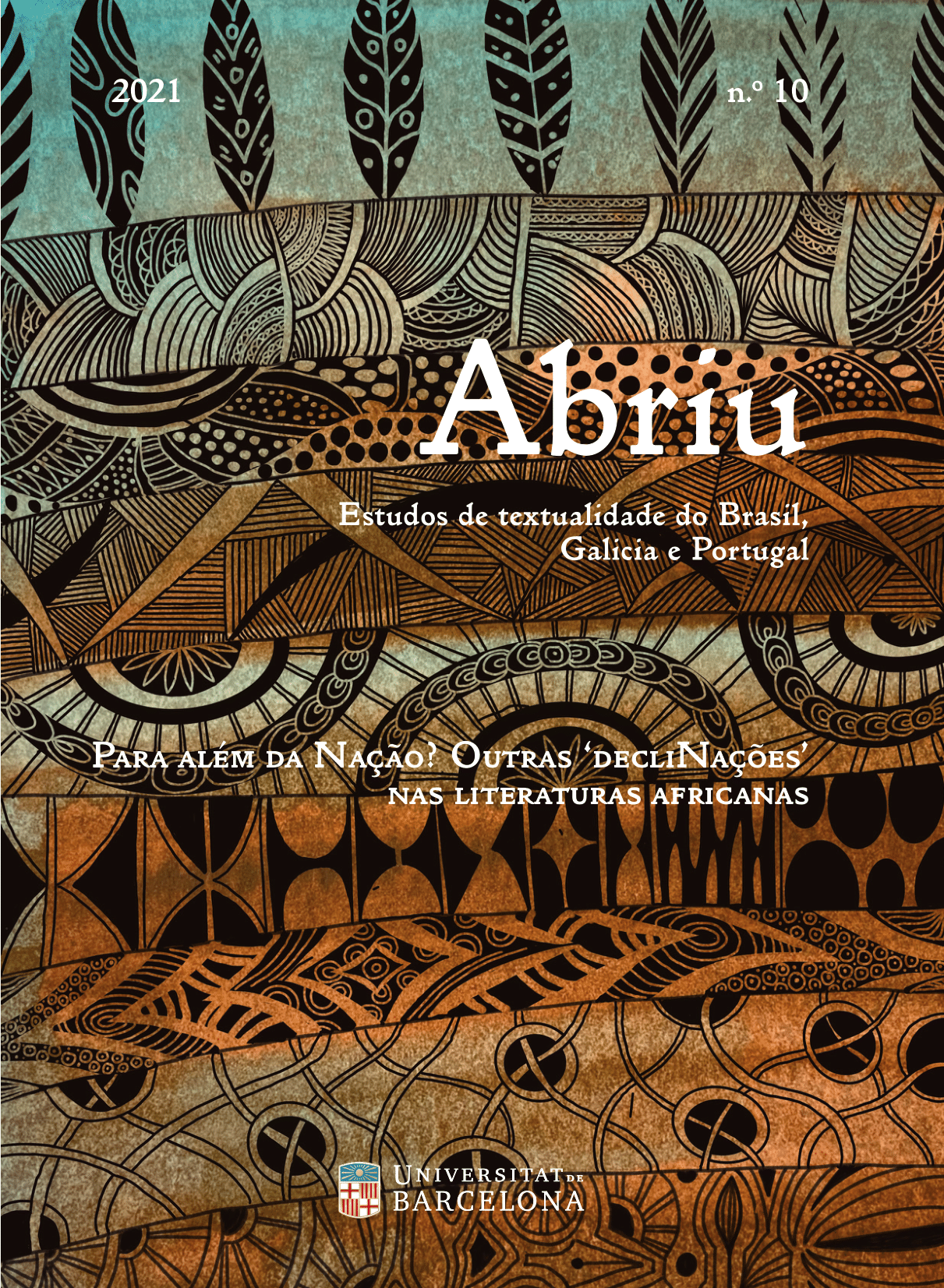 Downloads
How to Cite
González Gómez, X. (2021). Some uncollected translations by Ramón Cabanillas. Abriu: Estudos De Textualidade Do Brasil, Galicia E Portugal, (10), 247–262. https://doi.org/10.1344./abriu2021.10.11
License
Copyright (c) 2021 Xesús González G´ómez
This work is licensed under a Creative Commons Attribution-NonCommercial-NoDerivatives 4.0 International License.
The Author retains ownership of the copyright of the article, unless the contrary is stated, and all rights not expressly granted in this agreement, including the non-exclusive right to reproduce, distribute, perform, and display the article in print or electronic form, and grants to Abriu: estudos de textualidade do Brasil, Galicia e Portugal the exclusive rights to first publication of the Article. The work will be available under a Creative Commons Attribution-Noncommercial-No Derivative Works license, by which the article must be credited to the Author and the Journal must be credited as first place of publication.