The Disrupted Balance. The I and the Other in Xela Arias's Poetry
Keywords:
Xela Arias, contemporary Galician poetry, literature and gender, poetic voice
Abstract
This article offers an overview of the configuration of the I in Xela Arias's work and its complex relationship with the Other in her four poetry books, published between 1986 and 2003. My aim is to analyse Arias's work from this perspective, to discuss several key factors that situate the author in her context, and to assess both the originality of her work and her contribution to modernizing Galician poetry. Some final notes on the re- ception of Arias's poetry at the time of publication and in subsequent years are also offered.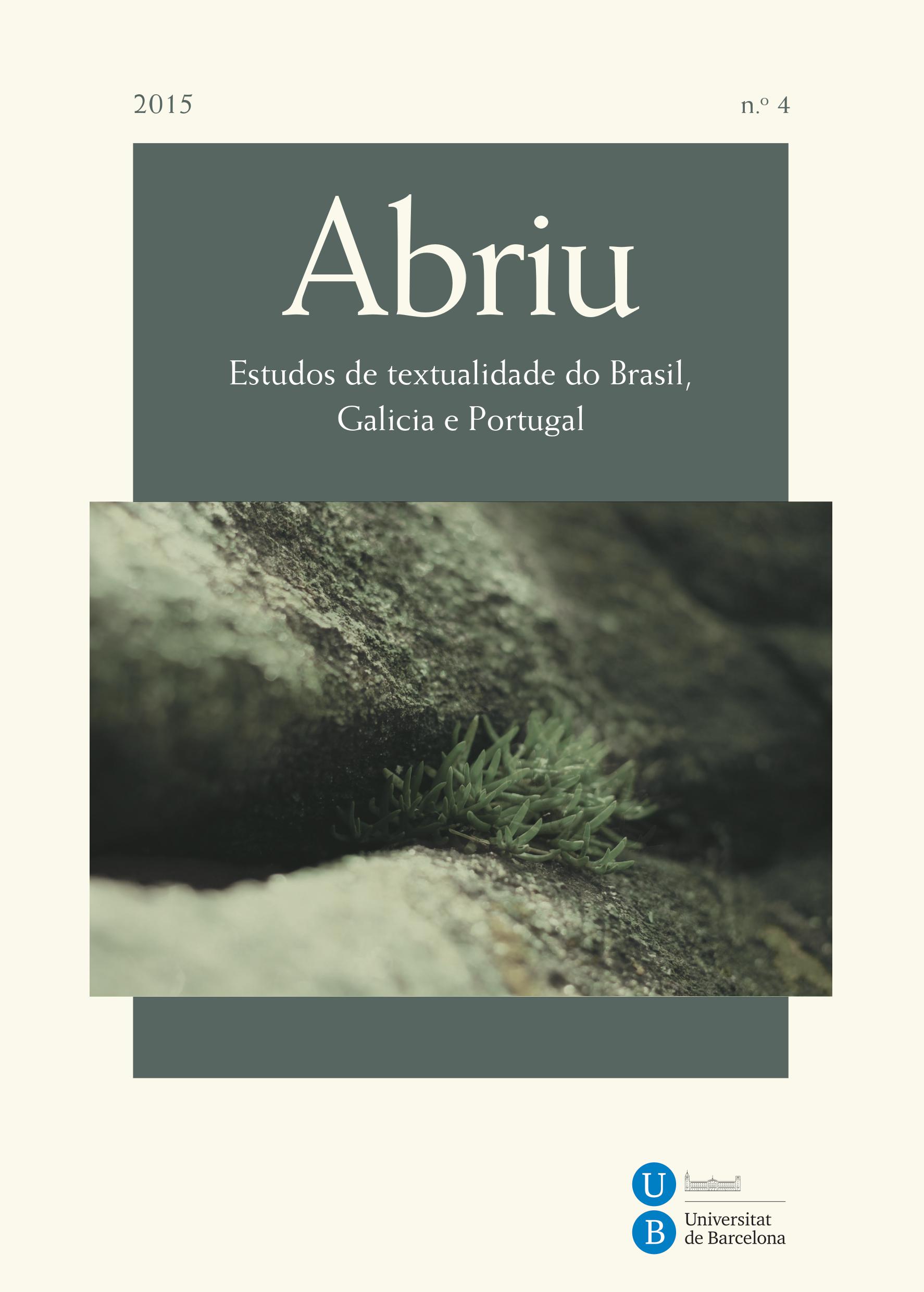 Downloads
How to Cite
Nogueira Pereira, M. X. (2015). The Disrupted Balance. The I and the Other in Xela Arias's Poetry. Abriu: Estudos De Textualidade Do Brasil, Galicia E Portugal, (4), 29–43. https://doi.org/10.1344/abriu2015.4.2
License
The Author retains ownership of the copyright of the article, unless the contrary is stated, and all rights not expressly granted in this agreement, including the non-exclusive right to reproduce, distribute, perform, and display the article in print or electronic form, and grants to Abriu: estudos de textualidade do Brasil, Galicia e Portugal the exclusive rights to first publication of the Article. The work will be available under a Creative Commons Attribution-Noncommercial-No Derivative Works license, by which the article must be credited to the Author and the Journal must be credited as first place of publication.