Far from the Family Tree: Queering Genealogies and Literary Archives in Outono aquí by Mario Regueira
Keywords:
Sexuality, intertextuality, migration, language, violence
Abstract
This article offers an analysis of the ways in which Mario Regueira's novel, Outono aquí, and its characters challenge the silence imposed upon non-hegemonic national and sexual identities and narratives. Outono aquí establishes—through a series of intertextual references—a literary genealogy that exceeds the limits of sexuality, language, and nation, to offer a queer Galician literary aesthetic that, far from marginal, can only be understood in a transnational and transhistoric context.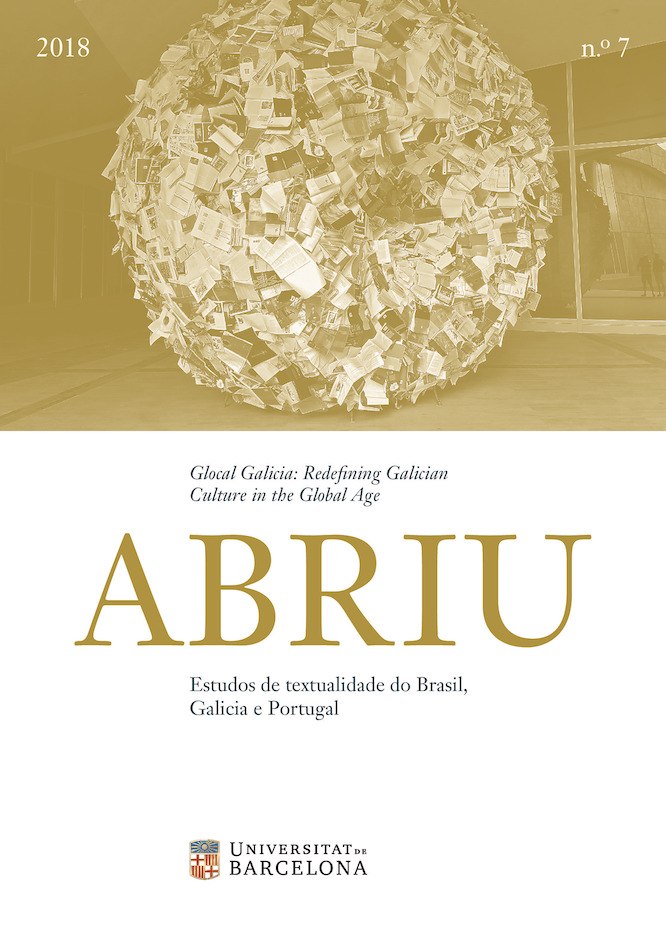 Downloads
License
The Author retains ownership of the copyright of the article, unless the contrary is stated, and all rights not expressly granted in this agreement, including the non-exclusive right to reproduce, distribute, perform, and display the article in print or electronic form, and grants to Abriu: estudos de textualidade do Brasil, Galicia e Portugal the exclusive rights to first publication of the Article. The work will be available under a Creative Commons Attribution-Noncommercial-No Derivative Works license, by which the article must be credited to the Author and the Journal must be credited as first place of publication.