Local Landscapes, Global Cinemascapes, and the New Galician Documentary
Keywords:
Space, place, documentary, Novo Cinema Galego, experimental film, digital cinema
Abstract
This essay analyzes recent experimental documentaries by Lois Patiño and Xurxo González (aka Xurxo Chirro) within the context of the Novo Cinema Galego, its dig­ital modes of production, its geographical aesthetics, and the ways in which it visualizes ever-evolving notions of Galician identity and point of view. While these directors' films problematize formal barriers, boundaries, and distinctions, they also draw special attention to national and regional geographies, cultures, identities, languages, in order to make the Galician Worldview visible on screen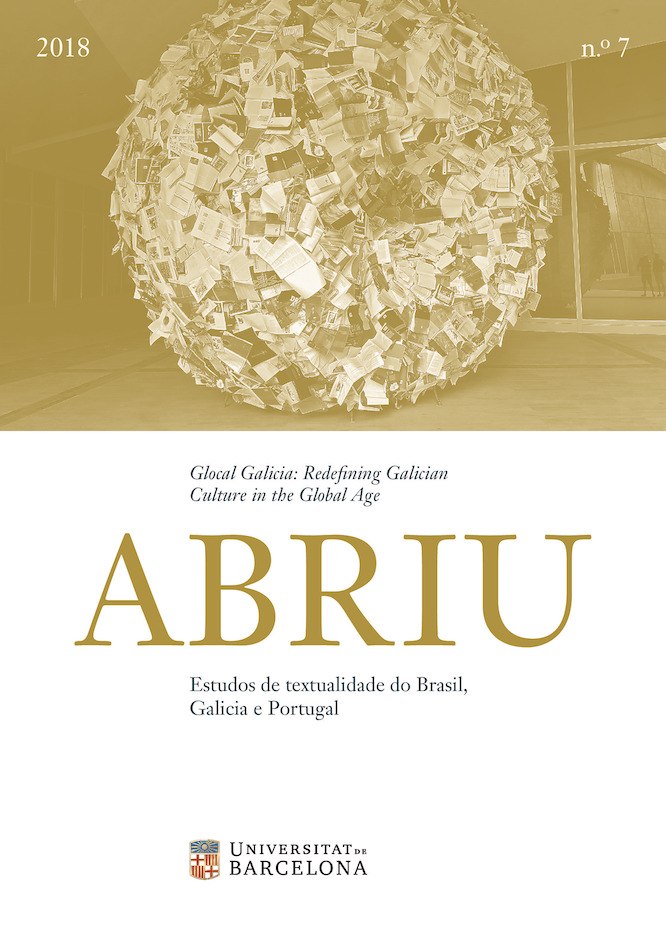 Downloads
How to Cite
Amago, S. (2019). Local Landscapes, Global Cinemascapes, and the New Galician Documentary. Abriu: Estudos De Textualidade Do Brasil, Galicia E Portugal, (7), 81–99. https://doi.org/10.1344/abriu2018.7.4
License
The Author retains ownership of the copyright of the article, unless the contrary is stated, and all rights not expressly granted in this agreement, including the non-exclusive right to reproduce, distribute, perform, and display the article in print or electronic form, and grants to Abriu: estudos de textualidade do Brasil, Galicia e Portugal the exclusive rights to first publication of the Article. The work will be available under a Creative Commons Attribution-Noncommercial-No Derivative Works license, by which the article must be credited to the Author and the Journal must be credited as first place of publication.