Fiction writers, university students and the restrictions of Brazil's literary field today
Keywords:
Brazilian contemporary fiction, Brazilian contemporary criticism, literary field
Abstract
The article discusses aspects of the contemporary Brazilian literary field, focusing on the most recent tendencies and positions of writers and critics. Arguably, substantial changes have occurred in the way writers relate to the public sphere as well in the way cultural and scholarly capital is acquired. In the field of criticism, the problem of its discursive restrictions, in relation to what happens with writers, is considered.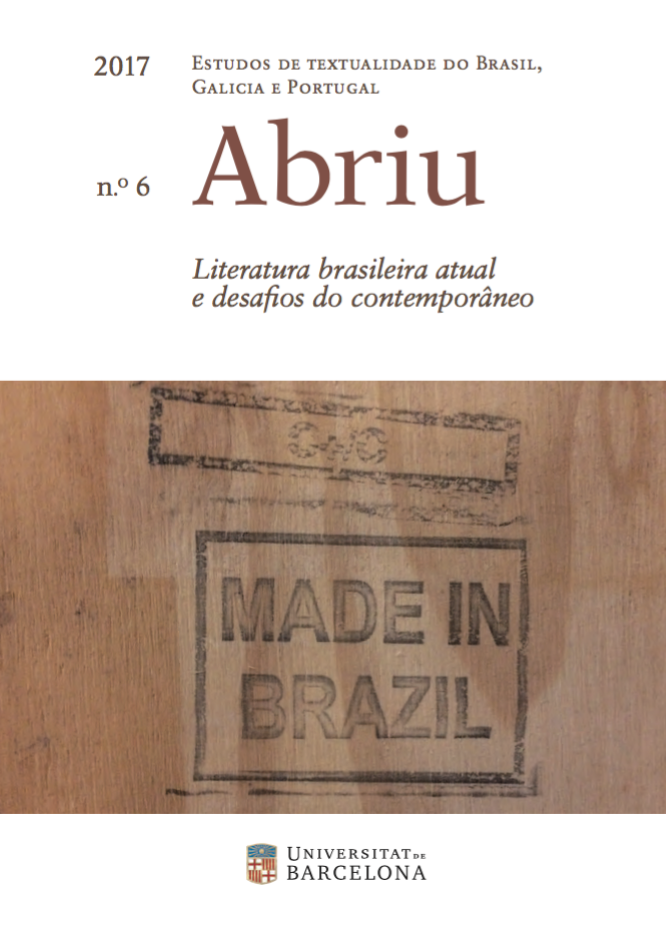 Downloads
License
The Author retains ownership of the copyright of the article, unless the contrary is stated, and all rights not expressly granted in this agreement, including the non-exclusive right to reproduce, distribute, perform, and display the article in print or electronic form, and grants to Abriu: estudos de textualidade do Brasil, Galicia e Portugal the exclusive rights to first publication of the Article. The work will be available under a Creative Commons Attribution-Noncommercial-No Derivative Works license, by which the article must be credited to the Author and the Journal must be credited as first place of publication.