Literature and the Sarau: Political Implications
Keywords:
periphery, literature and politics, common culture, sharing sensibilities
Abstract
This paper discusses the phenomenon of the cultural gatherings that currently take place in the urban peripheries of Brazil's larger cities, such as, for example, Sarau da Cooperifa, organized by Sérgio Vaz, and Sarau Suburbano, managed by Alessandro Buzo, both in São Paulo. We attempt to understand how they are organized and the cultural functions they perform in the context of a debate on literature as a cultural practice (Williams 1977; 2015) with aesthetic and political implications (Rancière 1996; 2009).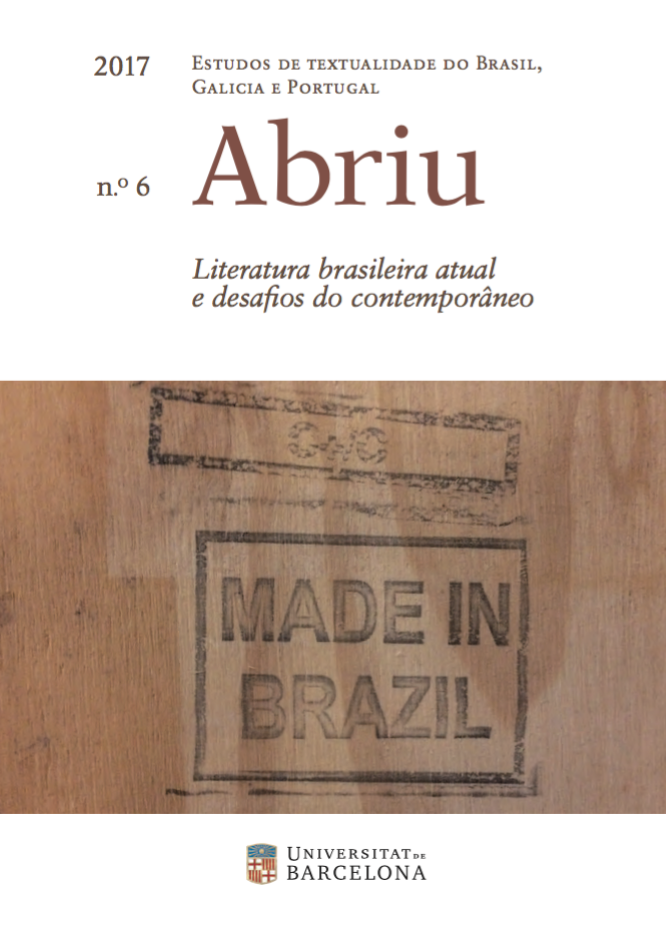 Downloads
How to Cite
Oliveira, R. P. de, & Pellizzaro, T. (2017). Literature and the Sarau: Political Implications. Abriu: Estudos De Textualidade Do Brasil, Galicia E Portugal, (6), 65–83. https://doi.org/10.1344/abriu2017.6.4
License
The Author retains ownership of the copyright of the article, unless the contrary is stated, and all rights not expressly granted in this agreement, including the non-exclusive right to reproduce, distribute, perform, and display the article in print or electronic form, and grants to Abriu: estudos de textualidade do Brasil, Galicia e Portugal the exclusive rights to first publication of the Article. The work will be available under a Creative Commons Attribution-Noncommercial-No Derivative Works license, by which the article must be credited to the Author and the Journal must be credited as first place of publication.