Abel Neves' Inter-Rail as a Political Play
Keywords:
social-political theater, April 25th, Portugal, Abel Neves, Inter-Rail
Abstract
In Inter-Rail (1999), Abel Neves (1956) approaches April 25th, 1974 through two opposing generations: those who lived the transition from dictatorship to democracy; and their children, who view it from a distance and without any nostalgia. Neves was commissioned to write this work by the company A Comuna. Teatro de Pesquisa to commemorate the 25th anniversary of the Carnation Revolution. This article proposes a political interpretation from an innovative pattern of analysis to look at the degree of social engagement that the theatrical text presents.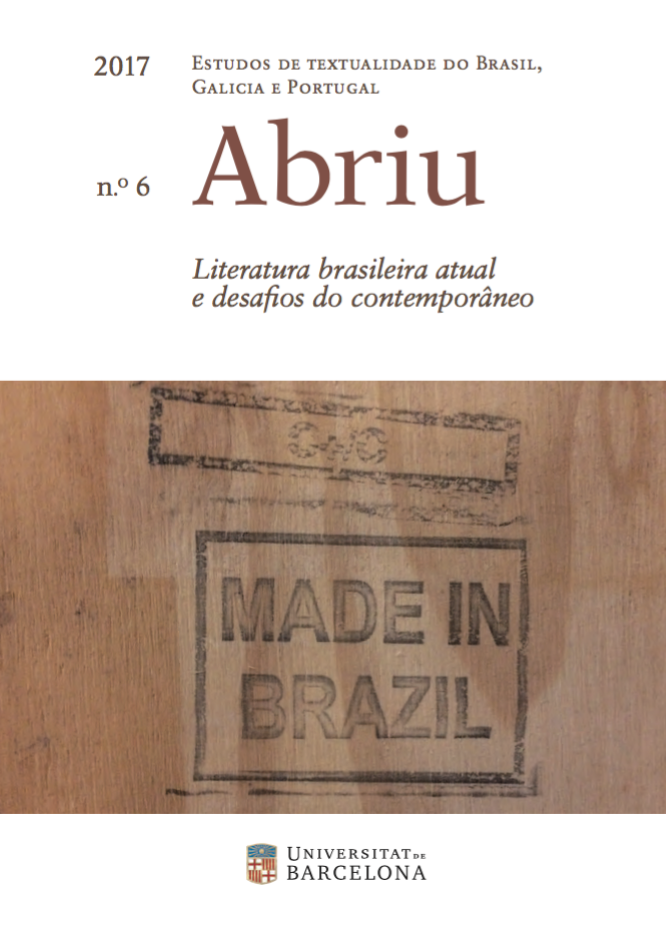 Downloads
How to Cite
Garcia i Ibáñez, J. R. (2017). Abel Neves' Inter-Rail as a Political Play. Abriu: Estudos De Textualidade Do Brasil, Galicia E Portugal, (6), 173–187. https://doi.org/10.1344/abriu2017.6.9
License
The Author retains ownership of the copyright of the article, unless the contrary is stated, and all rights not expressly granted in this agreement, including the non-exclusive right to reproduce, distribute, perform, and display the article in print or electronic form, and grants to Abriu: estudos de textualidade do Brasil, Galicia e Portugal the exclusive rights to first publication of the Article. The work will be available under a Creative Commons Attribution-Noncommercial-No Derivative Works license, by which the article must be credited to the Author and the Journal must be credited as first place of publication.