Where are the Readers? Social Networks and LGBTQI+ Literature
Keywords:
Reading, social media, Brazilian literature, LGBTQI literature.
Abstract
It is usual to come across complaints about the poor habits of reading in Brazil. Such statements are supported by researches, such as the "Retratos da leitura no Brasil" by Pró-Livro Institute, which points to the scarce number of readers. However, the reading situation among young people does not deserve such an apocalyptic analysis. One may ask where the readers are, as well as what and how they have been reading. A privileged space to nd traces of this reading is social medias, especially those focused speci cally toward readers of ction, and the "interpretive communities" that emerge from it. Our proposal here, then, is to investigate how to build literary analysis in social media for readers, while noting its limitations, in a specific niche of works, which circulate mainly in digital media: literature for young LGBTQI+ people. Not forgetting unknown the context of adversity that these readers go through, even negotiating with books whether they are in or out the closet, we may quire, after all, what these readers are looking for, and what they nd in books by Brazilian authors completely ignored by the critics.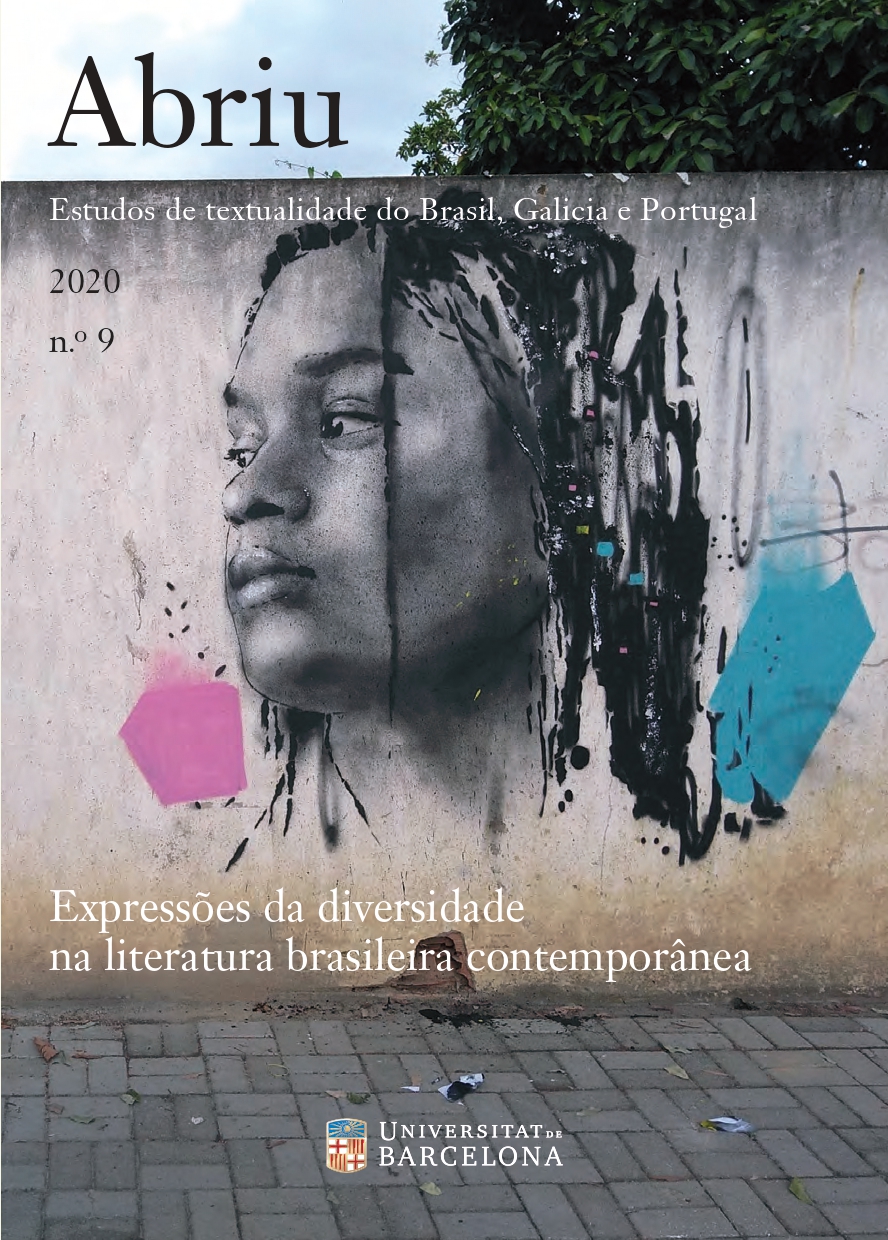 Downloads
License
The Author retains ownership of the copyright of the article, unless the contrary is stated, and all rights not expressly granted in this agreement, including the non-exclusive right to reproduce, distribute, perform, and display the article in print or electronic form, and grants to Abriu: estudos de textualidade do Brasil, Galicia e Portugal the exclusive rights to first publication of the Article. The work will be available under a Creative Commons Attribution-Noncommercial-No Derivative Works license, by which the article must be credited to the Author and the Journal must be credited as first place of publication.