No. 9 (2020): Expressions of Diversity in Contemporary Brazilian Literature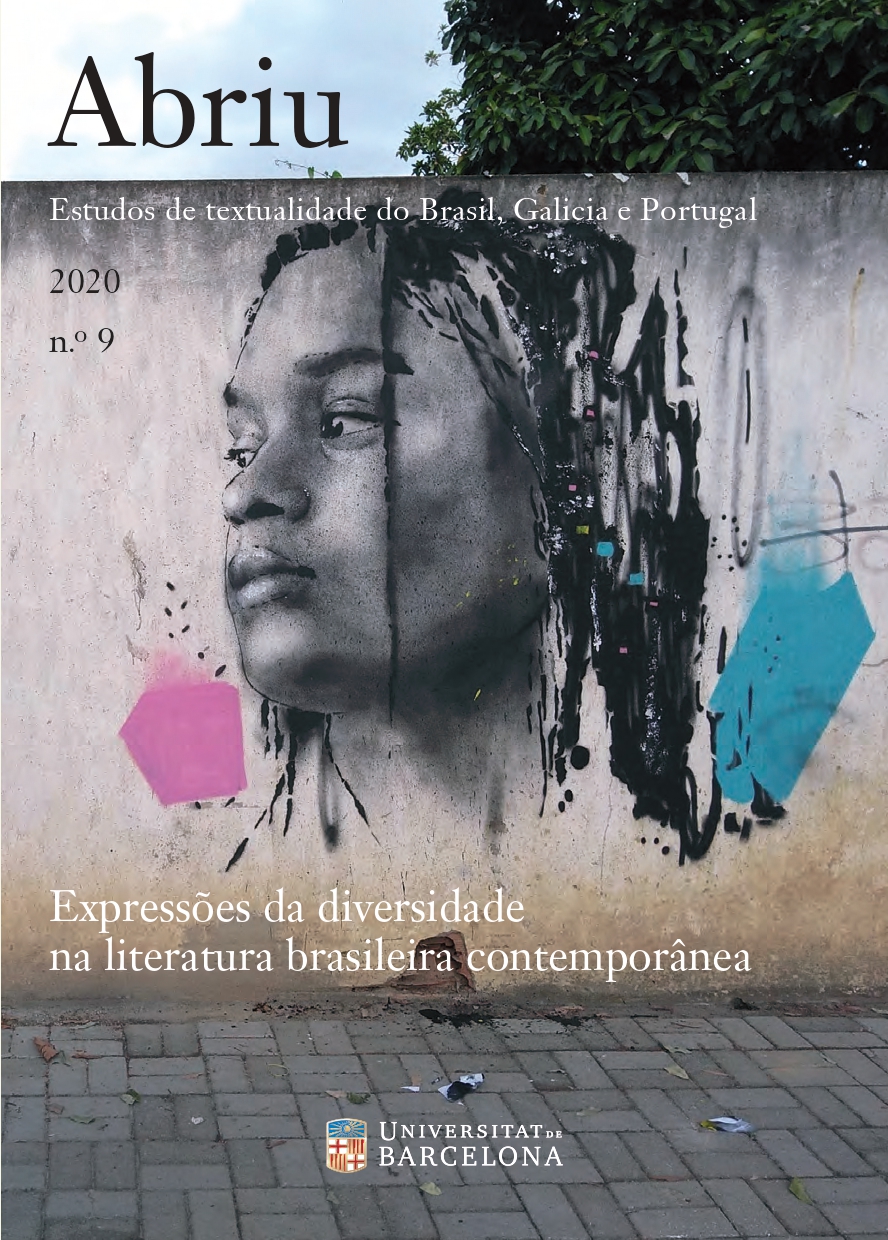 Virgínia Maria Vasconcelos Leal (ed.)
Volume 9 of Abriu opens with a monograph called "Expressions of Diversity in Contemporary Brazilian Literature" directed by Professor Virgínia Maria Vasconcelos Leal. This monograph highlights the relationship between expressions of diversity and contemporary Brazilian literary production, which allows us to value both non-conventional literary objects and innovative formulations.
The Miscellaneous section combines contributions such as the one devoted to the concept of "blackness" in medieval Galician-Portuguese lyric,  a paper on the imaginary built by French and English travellers about Portuguese culture in Brazil during the modern period and also a reading of Antón e os inocentes by Méndez Ferrín. It also includes an approach from the identity perspective of the novels A Veiga e como un tempo distinto (2011) by Eva Moreda and Las mujeres inglesas destrozan los tacones al andar (2007) by Almudena Solana and, finally, a review of the Galician Studies in the recent social and political context of Galicia.
The Open Space section contains two unpublished letters by Concepción Arenal, some considerations on the attribution of some articles to Rosalía de Castro and, last but not least, the journal Abriu pays tribute to Perfecto E. Cuadrado, on his retirement as Professor of Portuguese Philology at the University of the Balearic Islands.
In the reviews section, we analyse the commemorative edition of Horácio Costa's work, a volume on Galician Studies that has been made outside Galicia, the translation into Catalan of Samuel Usque's messianic text Consolació de les tribulacions d'Israel  and, lastly, a compilation of texts that will surely be a boost to feminist studies in Brazil.
Volume 9 of Abriu is published both in paper and electronically as an e-book (see Edicions de la Universitat de Barcelona). Further information: http://revistes.ub.edu/Abriu.