Megalodon, mako shark and planktonic foraminifera from the continental shelf off Portugal and their age
Keywords:
Megalodont, Mako shark, Planktic foraminifera, Continental shelf, Age
Abstract
Turbidite fragments collected by a fishing net off the central Portuguese coast (Peniche) present some fossils. The matrix is phosphatized and iron-rich with small quantities of manganese, zinc and copper. The occurrence of Megaselachus megalodon most probably excludes an age older than Middle Miocene. Its very advanced evolution stage is consistent with a Pliocene age. Based on planktonic foraminifera in depressions of cetacean skulls recovered in the same way, from the same area, the age of sharks and cetaceans is likely to range from latest Messinian to Early Pliocene. Condensed sedimentation is revealed by the co-occurrence of typical Late Pliocene and Quaternary foraminifera. Lack of benthic foraminifera suggests more or less deep environments, while a scallop, Mimachlamys varia, indicates nearby rocky substrate. The mako shark Isurus cf. oxyrhinchus is recorded in the area for the first time. The shark association represents a moderately warm environment as M. megalodon and Isurus are essentially temperate water dwellers, while no warm water form is known. Early Pliocene planktonic foraminifera point out to temperate to subtropical waters. Hence temperate to moderately warm conditions seem to have prevailed.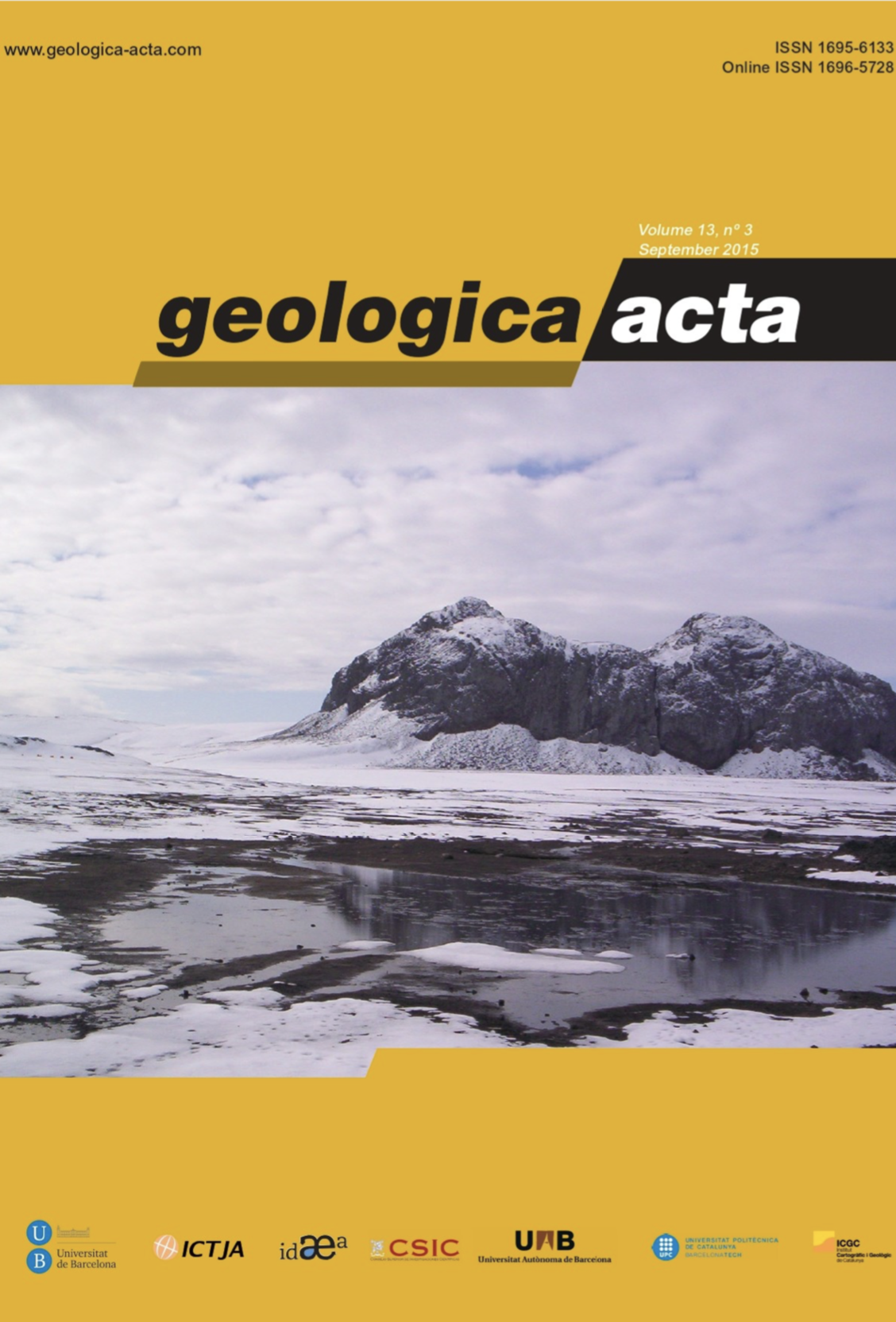 Downloads
License
Copyright
The commercial rights of the printed and online versions of Geologica Acta are property of the UB, ICTJA, IDAEA and UAB, and Geologica Acta must be cited for any partial or full reproduction.
The opinions and conclusions stated in each article are the exclusive responsability of the authors and do not necessarily coincide with those of the above mentioned institutions UB, ICTJA, IDAEA and UAB.
Author Rights
Authors retain the copyright on their papers (accepted manuscript, uncorrected proof and published paper) and are authorized to post them on their own Web page or their institutional repositories. In all cases, the complete citation and a link to the Digital Object Identifier (DOI) of the article must be included.
The authors can use excerpts or reproduce illustrations of their papers in other works without prior permission of Geologica Acta provided the source of the paper including the complete citation is fully acknowledged.
Papers are distributed under the Attribution-Share Alike Creative Commons License. This license allows others to alter, remix or build upon a paper and the resulting work may be distributed under the same or similar license to this one.