The Pliocene Mediterranean infilling of the Messinian Erosional Surface: New biostratigraphic data based on calcareous nannofossils (Bajo Segura Basin, SE Spain)
Keywords:
Pliocene, Messinian Erosional Surface, Messinian Salinity Crisis, Zanclean, Calcareous nannofossils
Abstract
The Bajo Segura Basin (eastern Betic Cordillera) is a Mediterranean marginal basin where the Messinian Erosional Surface (MES), formed during the Messinian Salinity Crisis sea-level fall, is well developed. Overlying this major discontinuity the lower Pliocene transgressive sediments record the reflooding of the Mediterranean and the return to an open marine environment, the continental shelf being rebuilt after the Messinian erosion. The stratigraphic and biostratigraphic study of seven sections allow two transgressive-regressive sequences filling the MES to be distinguished, correlated with the previously distinguished Mediterranean offshore seismic units. Ten calcareous nannofossil bioevents have been identified. The lower sequence can be dated according to nannofossil biozones NN12 to NN14 and the upper sequence by NN15 to NN16. The boundary between both lower Pliocene sedimentary sequences is dated by the First Common Occurrence (FCO) of Discoaster asymmetricus in the uppermost sediment of the lower sequence and the First Occurrence (FO) of Discoaster tamalis in the lowermost part of the upper sequence. This discontinuity can be calibrated at between 4.1 and 4.0 Ma ago.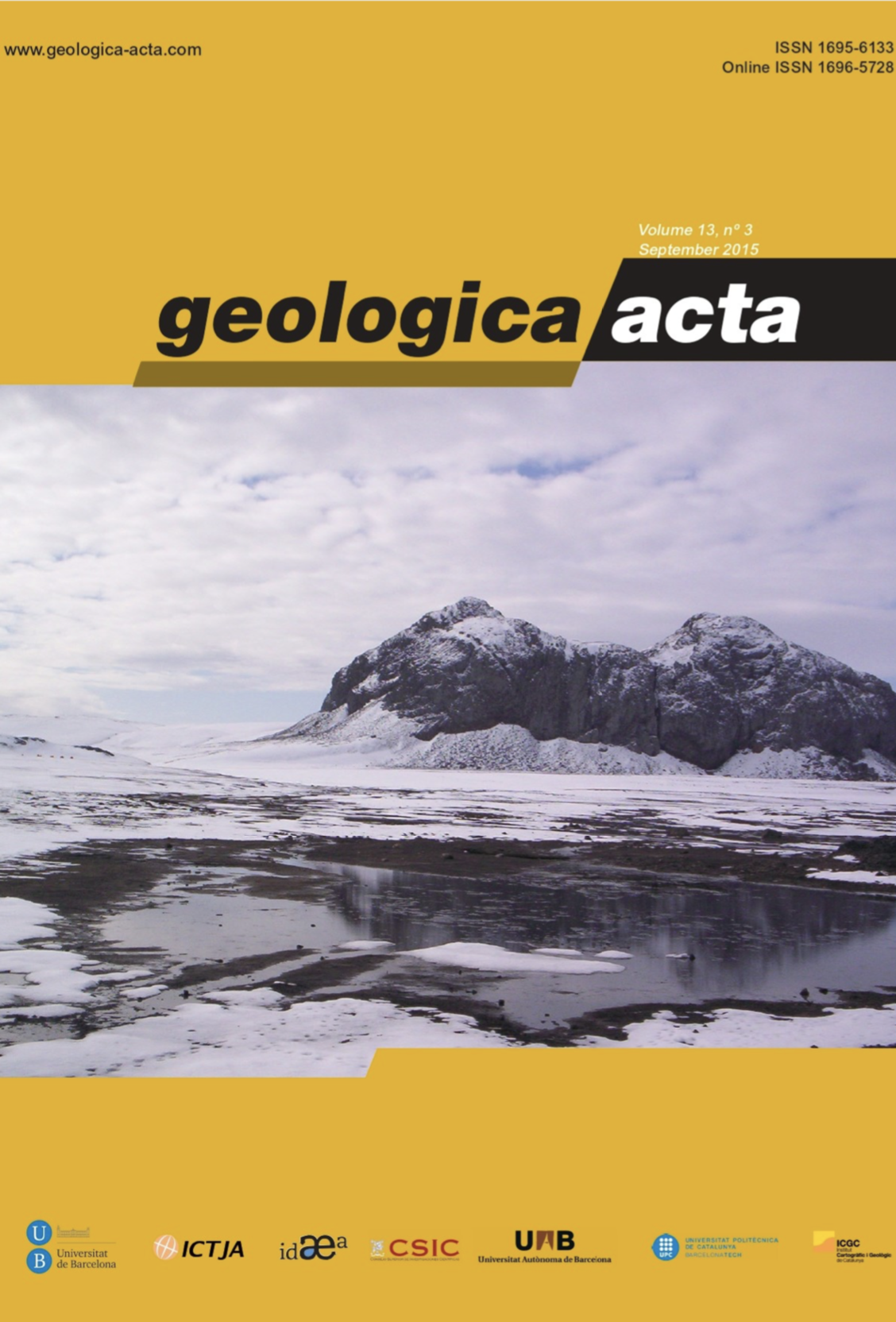 Downloads
License
Copyright
The commercial rights of the printed and online versions of Geologica Acta are property of the UB, ICTJA, IDAEA and UAB, and Geologica Acta must be cited for any partial or full reproduction.
The opinions and conclusions stated in each article are the exclusive responsability of the authors and do not necessarily coincide with those of the above mentioned institutions UB, ICTJA, IDAEA and UAB.
Author Rights
Authors retain the copyright on their papers (accepted manuscript, uncorrected proof and published paper) and are authorized to post them on their own Web page or their institutional repositories. In all cases, the complete citation and a link to the Digital Object Identifier (DOI) of the article must be included.
The authors can use excerpts or reproduce illustrations of their papers in other works without prior permission of Geologica Acta provided the source of the paper including the complete citation is fully acknowledged.
Papers are distributed under the Attribution-Share Alike Creative Commons License. This license allows others to alter, remix or build upon a paper and the resulting work may be distributed under the same or similar license to this one.