The Unborn Castelao's Sempre en Galiza in Librouro (1975
Keywords:
Castelao, Censorship, Editorial History, Francoism, Political Essay
Abstract
Documents of the censorship of June 1975 and January 1976 are presented, in which Castelao's political essay Sempre en Galiza (Buenos Aires, 1944) was banned. From the study of the censorship report, this note traces the editorial history of Castelao's work during Franco's regime and proposes a complex analysis of the logic and contexts of book censorship in Spain at the end of the dictatorship.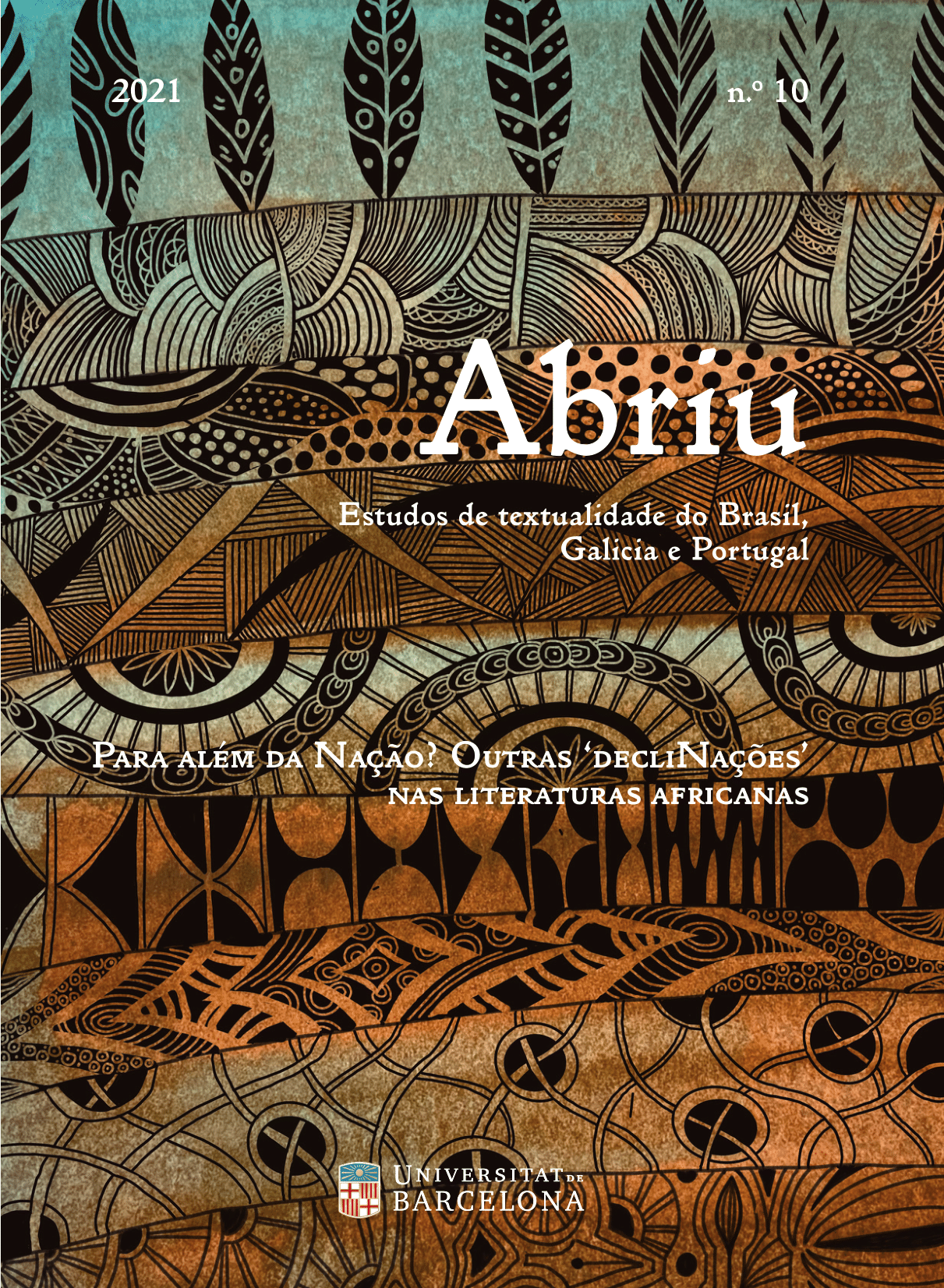 Downloads
How to Cite
Alonso Nogueira, Álex. (2021). The Unborn Castelao's Sempre en Galiza in Librouro (1975. Abriu: Estudos De Textualidade Do Brasil, Galicia E Portugal, (10), 263–288. https://doi.org/10.1344./abriu2021.10.12
License
Copyright (c) 2021 Álex Alonso Nogueira
This work is licensed under a Creative Commons Attribution-NonCommercial-NoDerivatives 4.0 International License.
The Author retains ownership of the copyright of the article, unless the contrary is stated, and all rights not expressly granted in this agreement, including the non-exclusive right to reproduce, distribute, perform, and display the article in print or electronic form, and grants to Abriu: estudos de textualidade do Brasil, Galicia e Portugal the exclusive rights to first publication of the Article. The work will be available under a Creative Commons Attribution-Noncommercial-No Derivative Works license, by which the article must be credited to the Author and the Journal must be credited as first place of publication.