The Silences of O Silencio Redimido
Keywords:
censorship, Galician novel, Francoism, memory novels, Silvio Santiago, Camilo José Cela
Abstract
This article reviews the editorial history of Silvio Santiago's novel O silencio redimido, released in 1976, but first submitted to the Spanish censorship in 1964. After situating the author in Galician Literature in the early 1960s, the article examines public and private documentation, and analyzes the cultural quarrel surrounding the manuscript of the novel. This hidden history is a case study that will contribute to descriptions of the history of Galician literary and political life during Francoism. Finally, this research also aims to explore a genealogy of Galician novels of memory.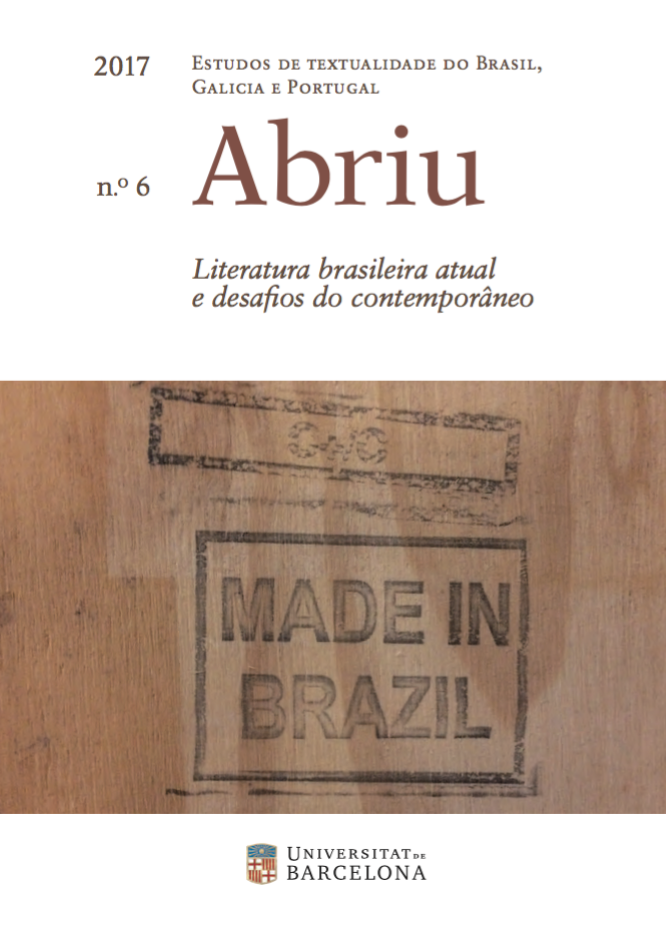 Downloads
How to Cite
Alonso Nogueira, Álex. (2017). The Silences of O Silencio Redimido. Abriu: Estudos De Textualidade Do Brasil, Galicia E Portugal, (6), 135–159. https://doi.org/10.1344/abriu2017.6.7
License
The Author retains ownership of the copyright of the article, unless the contrary is stated, and all rights not expressly granted in this agreement, including the non-exclusive right to reproduce, distribute, perform, and display the article in print or electronic form, and grants to Abriu: estudos de textualidade do Brasil, Galicia e Portugal the exclusive rights to first publication of the Article. The work will be available under a Creative Commons Attribution-Noncommercial-No Derivative Works license, by which the article must be credited to the Author and the Journal must be credited as first place of publication.