Mulherio das Letras: Writing, Resisting, Existing
Keywords:
Mulherio das Letras. female writers, silencing, resistance, right of expression,
Abstract
Published to mark the rst edition of Mulherio das Letras, a movement of women who are committed to the valuing and visibility of women's literature, the collection that is named after the movement and was craftily edited comprises around one hundred short narratives which reveal multiple female perspectives. Women who write and (re)write themselves, evidencing political stances, defending viewpoints, emphasizing the sorrows that permeate their (non)existence. It is a striking manifestation against silencing and interdictions by the publishing market and the literary eld towards female literature: they write in order to both resist and exist. Exploring the dominant features of such "literatures" is the main goal of this paper.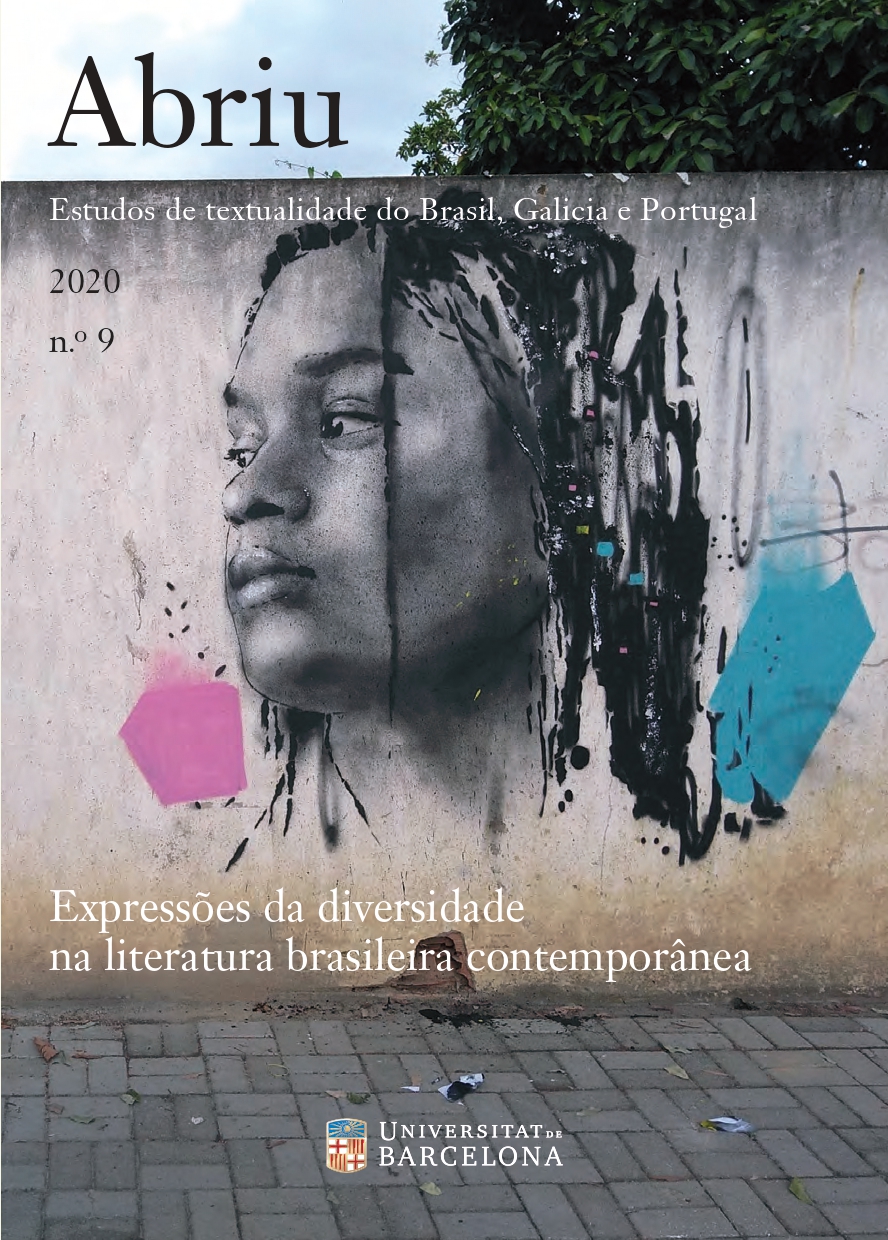 Downloads
How to Cite
Zolin, L. O. (2020). Mulherio das Letras: Writing, Resisting, Existing. Abriu: Estudos De Textualidade Do Brasil, Galicia E Portugal, (9), 57–72. https://doi.org/10.1344/abriu2020.9.4
License
The Author retains ownership of the copyright of the article, unless the contrary is stated, and all rights not expressly granted in this agreement, including the non-exclusive right to reproduce, distribute, perform, and display the article in print or electronic form, and grants to Abriu: estudos de textualidade do Brasil, Galicia e Portugal the exclusive rights to first publication of the Article. The work will be available under a Creative Commons Attribution-Noncommercial-No Derivative Works license, by which the article must be credited to the Author and the Journal must be credited as first place of publication.