"At the End, All that's left are the Teeth": the Desecration of Death in Carvão Animal, by Ana Paula Maia
Keywords:
Contemporary Brazilian literature, Ana Paula Maia, death.
Abstract
In Carvão Animal (2011), the work of Brazilian writer Ana Paula Maia, death permeates the plot and the environment where the characters live and work. Using crude and synaesthetic language, the author builds a narrative in which death rites lose their sacred character and come to be seen as part of a capitalist process of recycling and pro t. This article proposes a possibility of reading the work focusing on the way death is represented in order to subvert contemporary paradoxes about this theme.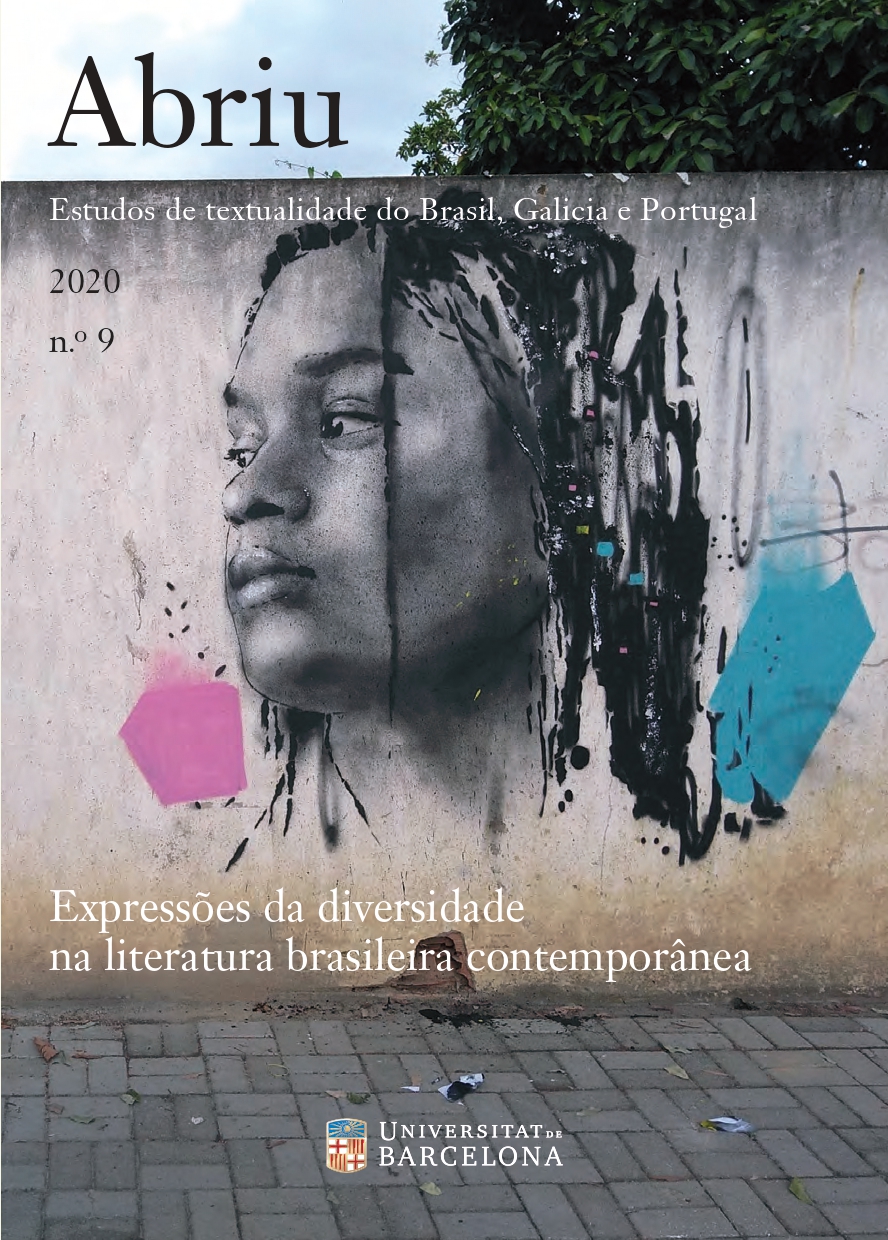 Downloads
License
The Author retains ownership of the copyright of the article, unless the contrary is stated, and all rights not expressly granted in this agreement, including the non-exclusive right to reproduce, distribute, perform, and display the article in print or electronic form, and grants to Abriu: estudos de textualidade do Brasil, Galicia e Portugal the exclusive rights to first publication of the Article. The work will be available under a Creative Commons Attribution-Noncommercial-No Derivative Works license, by which the article must be credited to the Author and the Journal must be credited as first place of publication.