On Maria Negra's "Blackness": Notes on Three Satirical Cantigas by Pero Garcia Burgalês
Keywords:
cantigas de escárnio e maldizer, soldadeiras, Galician-Portuguese troubadourism, race, gender.
Abstract
In the Galician-Portuguese satiric songs, the soldadeira Maria Negra is mentioned in three cantigas attributed to Pero Garcia Burgalês: "Maria Negra vi eu, em outro dia" (B 1382, V 990); "Dona Maria Negra, bem talhada" (B 1383bis, V 992); and "Maria Negra, des[a]ventuirada!" (B 1384, V 993). Through an analysis of these cantigas, this article aims to examine in what sense "blackness" is represented as a distinctive characteristic of the soldadeira.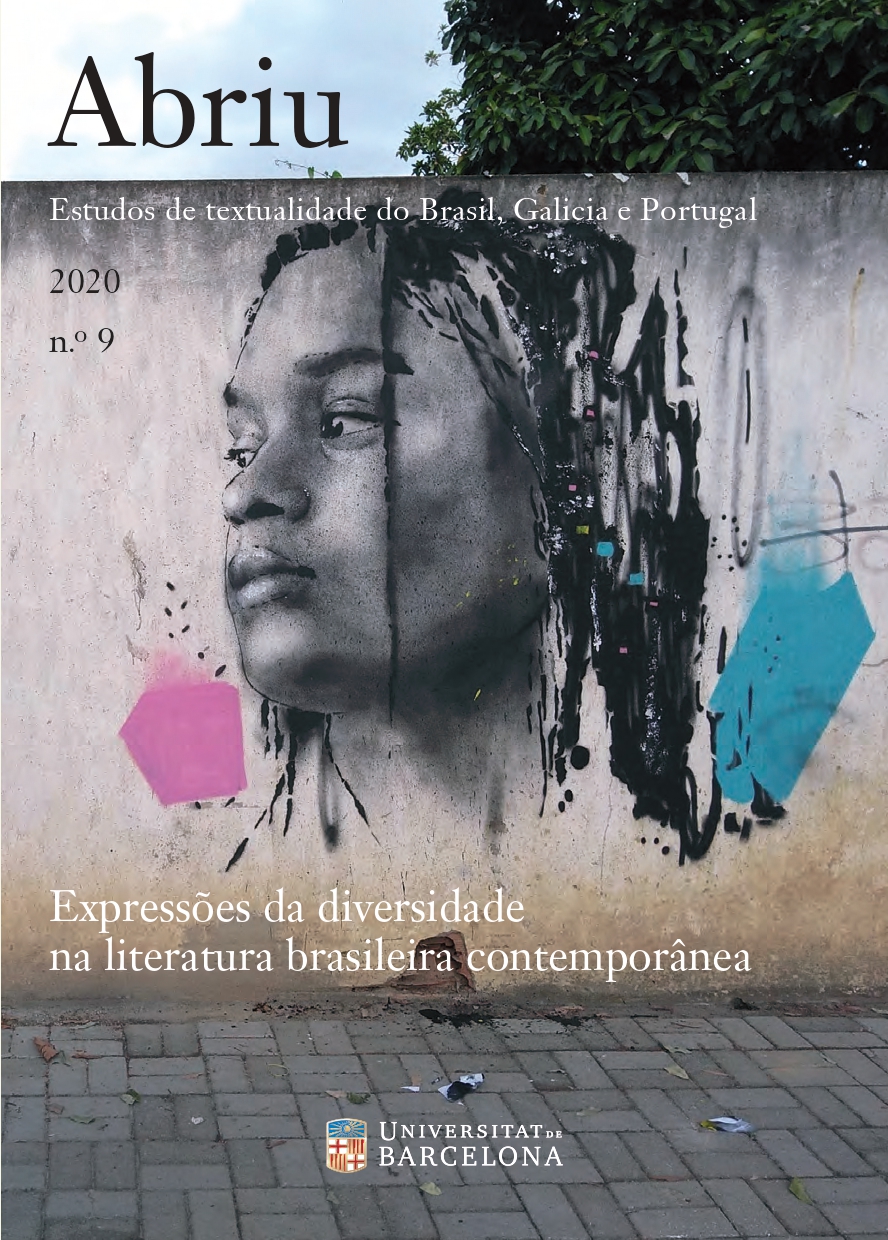 Downloads
How to Cite
Samyn, H. M. (2020). On Maria Negra's "Blackness": Notes on Three Satirical Cantigas by Pero Garcia Burgalês. Abriu: Estudos De Textualidade Do Brasil, Galicia E Portugal, (9), 125–142. https://doi.org/10.1344/abriu2020.9.8
License
The Author retains ownership of the copyright of the article, unless the contrary is stated, and all rights not expressly granted in this agreement, including the non-exclusive right to reproduce, distribute, perform, and display the article in print or electronic form, and grants to Abriu: estudos de textualidade do Brasil, Galicia e Portugal the exclusive rights to first publication of the Article. The work will be available under a Creative Commons Attribution-Noncommercial-No Derivative Works license, by which the article must be credited to the Author and the Journal must be credited as first place of publication.