Appraisal of intra reservoir barriers in the Permo-Triassic successions of the Central Persian Gulf, Offshore Iran
Keywords:
Intra reservoir barriers, Reservoir compartmentalization, Flow unit, Permo-Triassic, Dalan Formation, Kangan Formation, Iran
Abstract
Owing to their tightness, intra reservoir barriers have the potential to prevent homogenization of reservoir fluids and so cause compartmentalization. Identification of these barriers is an important step during reservoir evaluation. In order to achieve this, three main approaches: i) detailed petrographic and core analysis, ii) petrophysical studies (flow unit concept) and iii) geochemical analysis (strontium residual salt analysis) were applied systematically in the Permo-Triassic carbonate reservoirs (Dalan and Kangan formations) of a supergiant gas reservoir located in the Central Persian Gulf. Integration of these approaches has led to a full clarification of the intra reservoir barriers. Petrographic examinations revealed the potential stratigraphic barriers to fluids flow created by various depositional/diagenetic characteristics. Petrophysical data such as poroperm values, pore throat size distribution and scanning electron microscopy (SEM) analysis were used to differentiate the reservoir flow units from non-reservoir rock. According to different trends in 87Sr/86Sr ratios of residual salts, the existence of flow barriers was evaluated and proved. Finally, by integrating these approaches, three intra reservoir barriers were introduced in the studied reservoir interval. These intra reservoir barriers are depositional and diagenetic in nature and are located in stratal positions with sequence stratigraphic significance. The possibility of reservoir compartmentalization was evaluated in the studied wells, and then their existence was predicted at the adjacent fields. As shown in this study, integration of petrographic examinations with flow unit determination in a sequence stratigraphic framework has the potential for recognizing intra reservoir barriers and predicting compartmentalization of the studied Permo-Triassic reservoirs.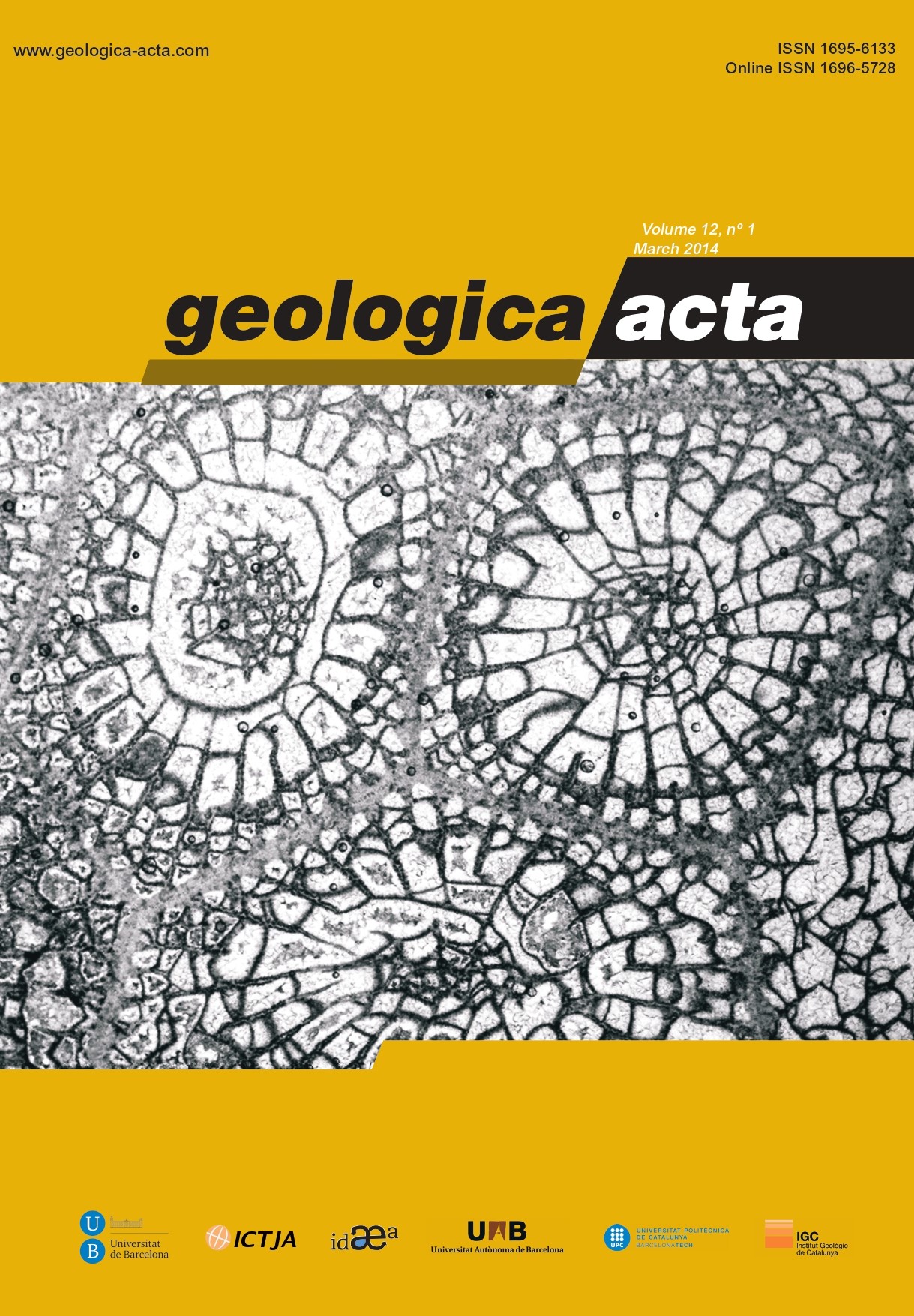 Downloads
License
Copyright (c) 2023 H. RAHIMPOUR-BONAB, A.H. ENAYATI-BIDGOLI, A. NAVIDTALAB, H. MEHRABI
This work is licensed under a Creative Commons Attribution-ShareAlike 4.0 International License.
Copyright
Geologica Acta is the property of the UB, GEO3BCN, IDAEA and UAB. Geologica Acta must be cited for any partial or full reproduction. Papers are distributed under the Attribution-Share Alike Creative Commons License. This license allows anyone to reproduce and disseminate the content of the journal and even make derivative works crediting authorship and provenance and distributing possible derivative works under the same or an equivalent license.
Author Rights
Authors retain the copyright on their papers and are authorized to post them on their own web pages or institutional repositories. The copyright was retained by the journal from the year 2003 until 2009. In all cases, the complete citation and a link to the Digital Object Identifier (DOI) of the article must be included. 
The authors can use excerpts or reproduce illustrations of their papers in other works without prior permission from Geologica Acta provided the source of the paper including the complete citation is fully acknowledged.