European ornithomimosaurs (Dinosauria, Theropoda): an undetected record
Keywords:
Dinosauria, Theropoda, Ornithomimosauria, Early Cretaceous, Europe, Palaeogeography
Abstract
Early Cretaceous ornithomimosaurian theropod dinosaurs have been reported from various localities in Asia, whereas they remain poorly represented and extremely rare in North America, Africa and Europe. So far, the only known European ornithomimosaur is Pelecanimimus from the Barremian of Spain. The recent discovery in southwestern France of the Angeac bone bed, which has yielded several hundred ornithomimosaur bones, sheds new light on the ornithomimosaurian fossil record. Based on this new material, we re-evaluate here the systematic position of various isolated theropod bones from the Wealden of England, including historical taxa of uncertain affinities. Based on a unique combination of derived characters, Thecocoelurus and Valdoraptor are linked to the Angeac taxon but are considered to be nomina dubia. Valdoraptor from the Valanginian of West Sussex appears to be the oldest known ornithomimosaur together with the contemporaneous Nqwebasaurus from South Africa. Ornithomimosaurs were a common component of the Early Cretaceous European dinosaur fauna. Their presence in Spain, France and England further strengthens the palaeobiogeographic affinities of the European fossil biota with that of Asia during this period.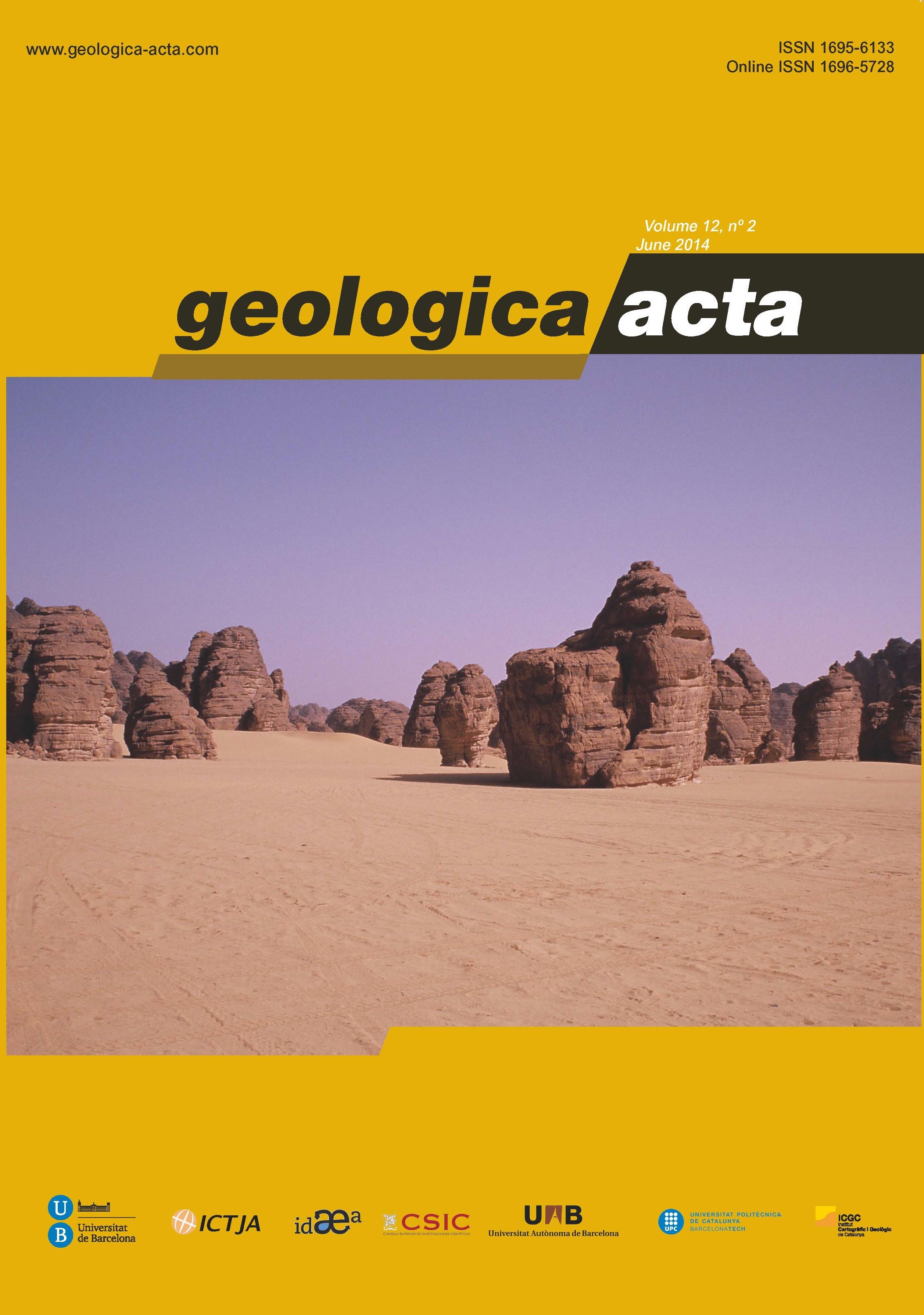 Downloads
License
Copyright
The commercial rights of the printed and online versions of Geologica Acta are property of the UB, ICTJA, IDAEA and UAB, and Geologica Acta must be cited for any partial or full reproduction.
The opinions and conclusions stated in each article are the exclusive responsability of the authors and do not necessarily coincide with those of the above mentioned institutions UB, ICTJA, IDAEA and UAB.
Author Rights
Authors retain the copyright on their papers (accepted manuscript, uncorrected proof and published paper) and are authorized to post them on their own Web page or their institutional repositories. In all cases, the complete citation and a link to the Digital Object Identifier (DOI) of the article must be included.
The authors can use excerpts or reproduce illustrations of their papers in other works without prior permission of Geologica Acta provided the source of the paper including the complete citation is fully acknowledged.
Papers are distributed under the Attribution-Share Alike Creative Commons License. This license allows others to alter, remix or build upon a paper and the resulting work may be distributed under the same or similar license to this one.