The Early Cretaceous coastal lake Konservat-Lagerstätte of La Pedrera de Meià (Southern Pyrenees)
Keywords:
Barremian, Konservat-Lagerstätte, Pyrenees, Lithographic limestone, Paleobiota
Abstract
A state of the art of the Barremian Konservat-Lagerstätte of la Pedrera de Meià site (Southern Pyrenees) is compiled here including the acquisition of new geological data. The relevance of this site, together with the nearby la Cabroa site, is due to its paleobiotic richness and the fact that 113 holotypes and paratypes of flora and fauna have already been defined. Since its discovery at the end of the 19th century and its exploitation as a lithographic limestone quarry, the site has been the object of paleontological interest by national and foreign research teams that are summarized here (including the catalogue of 224 publications). A survey of the existing type specimens in collections all over Europe is also provided, being France and Germany, the countries where more fossils are hosted other than Spain. The geological frame of this site is also reviewed, by revisiting unpublished geological mappings (mainly that of Krusat, 1966) and integrating it in a comprehensive map that includes 4 revisited outcrops of lithographic limestone which could be potential paleontological sites. Previous stratigraphic sections did allow the precise framing of paleontological data and findings, that now can be allocated in new stratigraphic sections accounting for 50m and that contain a minimum of 40.000 laminae, being a minimum estimation of the years represented in the la Pedrera de Meià site.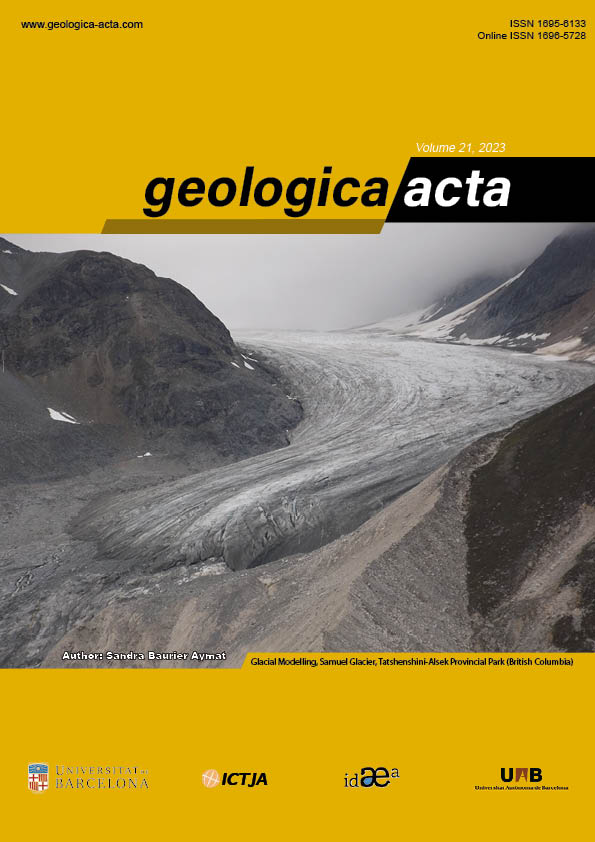 Downloads
License
Copyright (c) 2023 Geologica Acta
This work is licensed under a Creative Commons Attribution-ShareAlike 4.0 International License.
Copyright
Geologica Acta is the property of the UB, GEO3BCN, IDAEA and UAB. Geologica Acta must be cited for any partial or full reproduction. Papers are distributed under the Attribution-Share Alike Creative Commons License. This license allows anyone to reproduce and disseminate the content of the journal and even make derivative works crediting authorship and provenance and distributing possible derivative works under the same license or an equivalent license.
Author Rights
Authors retain the copyright on their papers and are authorized to post them on their own web pages or institutional repositories. In all cases, the complete citation and a link to the Digital Object Identifier (DOI) of the article must be included.
The authors can use excerpts or reproduce illustrations of their papers in other works without prior permission from Geologica Acta provided the source of the paper including the complete citation is fully acknowledged.