Vol. 18(2): Compilation volume of articles from different years (2019-2022) about biochronology of the south Pyrenean Cenozoic, in memoriam Josep Serra-Kiel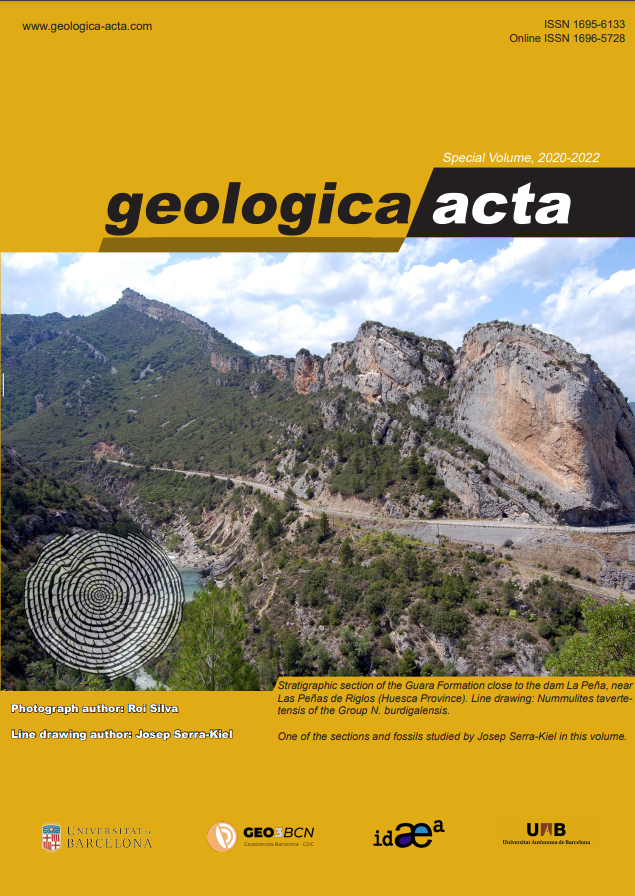 Edited by: Carles Martín-Closas, Alejandro Gallardo and Xavier Delclòs.
Cover caption: Stratigraphic section of the Guara Formation close to the dam La Peña, near Las Peñas de Riglos (Huesca Province). Line drawing: Nummulites tavertetensis of the Group N. burdigalensis. One of the sections and fossils studied by Josep Serra-Kiel in this volume.
Photograph author: Roi Silva // Line drawing author: Josep Serra-Kiel