Vol. 1 No. 1 (2003): Advances in the knowledge of the Cambrian System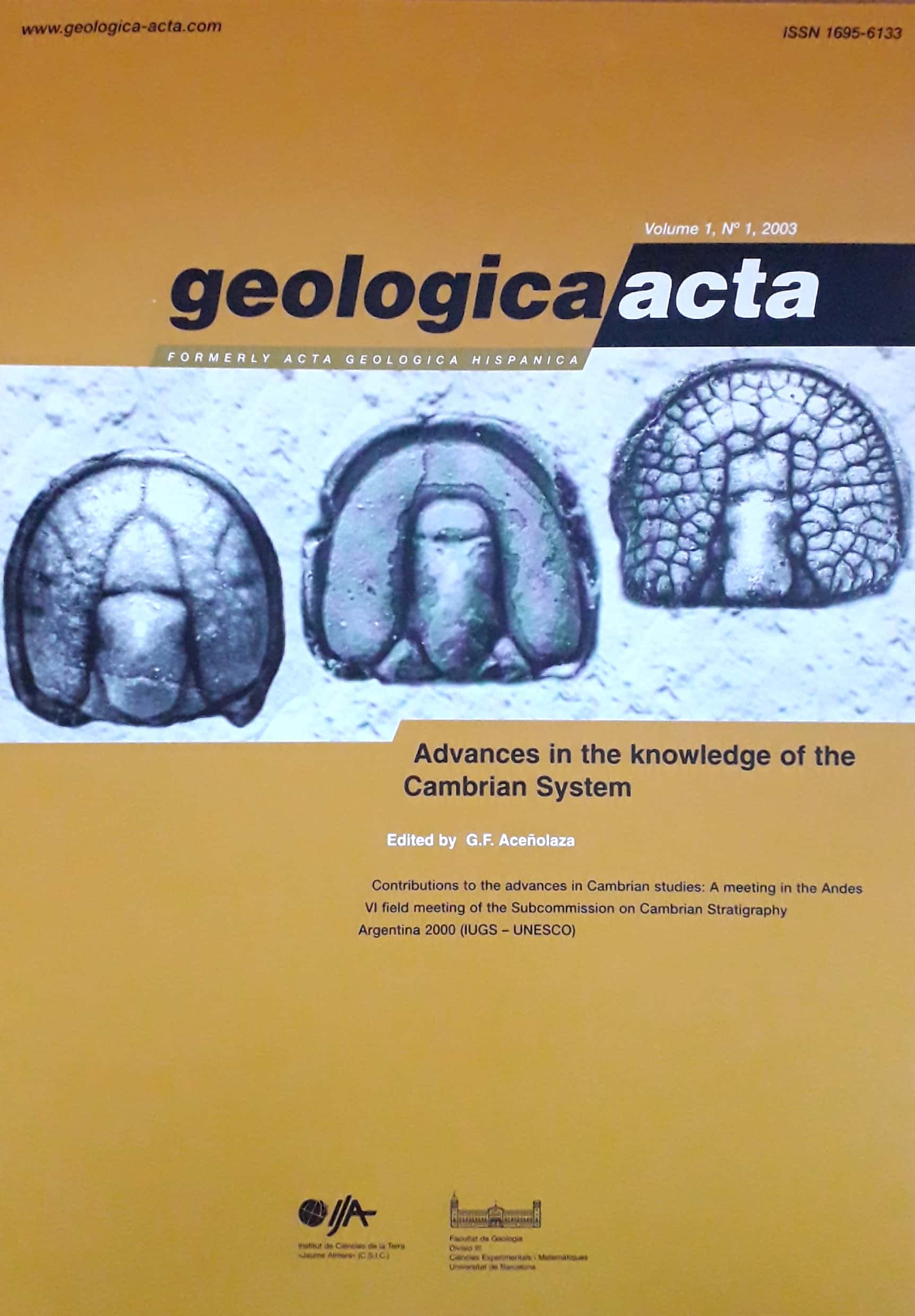 Cover caption: Cephalons of some Agnostoid species that characterize the lower boundaries of three Cambrian stages of South China. From left to right:
   Ptychagnostus punctuosus (Angelin) for the lower boundary of the Wangcunian (x30.4);
   Linguagnostus reconditus Poletaeva and Romanenko which characterizes the Youshuian (28.5);
   Glyptagnostus reticulatus (Angelin) which defines the lower boundary of the Waergangian (x11.4).
See paper by S. Peng in this issue.