Manuel Colmeiro and the doctrinaire liberal justification of the public charity
Keywords:
Charities, Social assistance, Social rights of citizens
Abstract
The central objective is to explain how Spanish liberalism justifies the social services as administration duties that are not born of citizens' rights. One of the main ideologists of the liberal justification of Charities, defended as a public service, was the Galician economist and specialist in administrative law Manuel Colmeiro. His thought has an added value in this respect, in its ideological evolution from a relatively critical Catholic social liberalism until 1848 toward a liberalism that, from 1850 onwards, can be described as individualistic and doctrinaire. Colmeiro evolved from an integral concern for poverty and pauperism caused by industrialization until the disappearance of this moral concern about the distributional problems of industrialization, to focus on the groups of the helpless, the object of the narrow liberal healthcare system.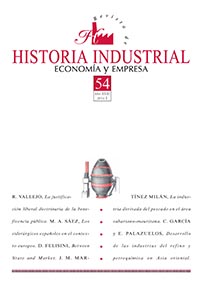 Downloads
License
El/la autor/a cede los derechos al/la editor/a. Creative Commons
El/la autor/a que publica en esta revista está de acuerdo con los términos siguientes:
El/la autor/a cede en exclusiva todos los derechos de propiedad intelectual al/la editor/a para todo el mundo y toda la duración de los derechos de propiedad intelectual vigentes aplicables.
El/la editor/a difundirá los textos con la licencia de reconocimiento de Creative Commons que permite compartir la obra con terceros, siempre que éstos reconozcan su autoría, su publicación inicial en esta revista y las condiciones de la licencia.