Andalusian wool and American cotton. Prolegomena to the industrialisation process in Andalusia
Keywords:
Cotton Industry, Wool Industry, Colonial Trade, Technology
Abstract
The aim of this article is to explore, using bibliographic sources, the role played by raw materials – wool and cotton, mainly – in the failure of the first steps of the Andalucia industrialisation process at the end of the 18th century. Andalucia having access to high quality wool and Cadiz being the arrival port in Spain of raw cotton coming from America, the question that emerges is why did the textile factories created in this region have not success? Concerning the wool industry, we can find the answer for its decline in the massive exports favoured by the government for fiscal reasons. In the case of the cotton industry, the reason for the lack of success came from the high prices of American raw cotton in Cadiz due to the high transport costs and a disadvantageous exchange rate, and its low quality coming from a lack of technical preparation.
Downloads
Download data is not yet available.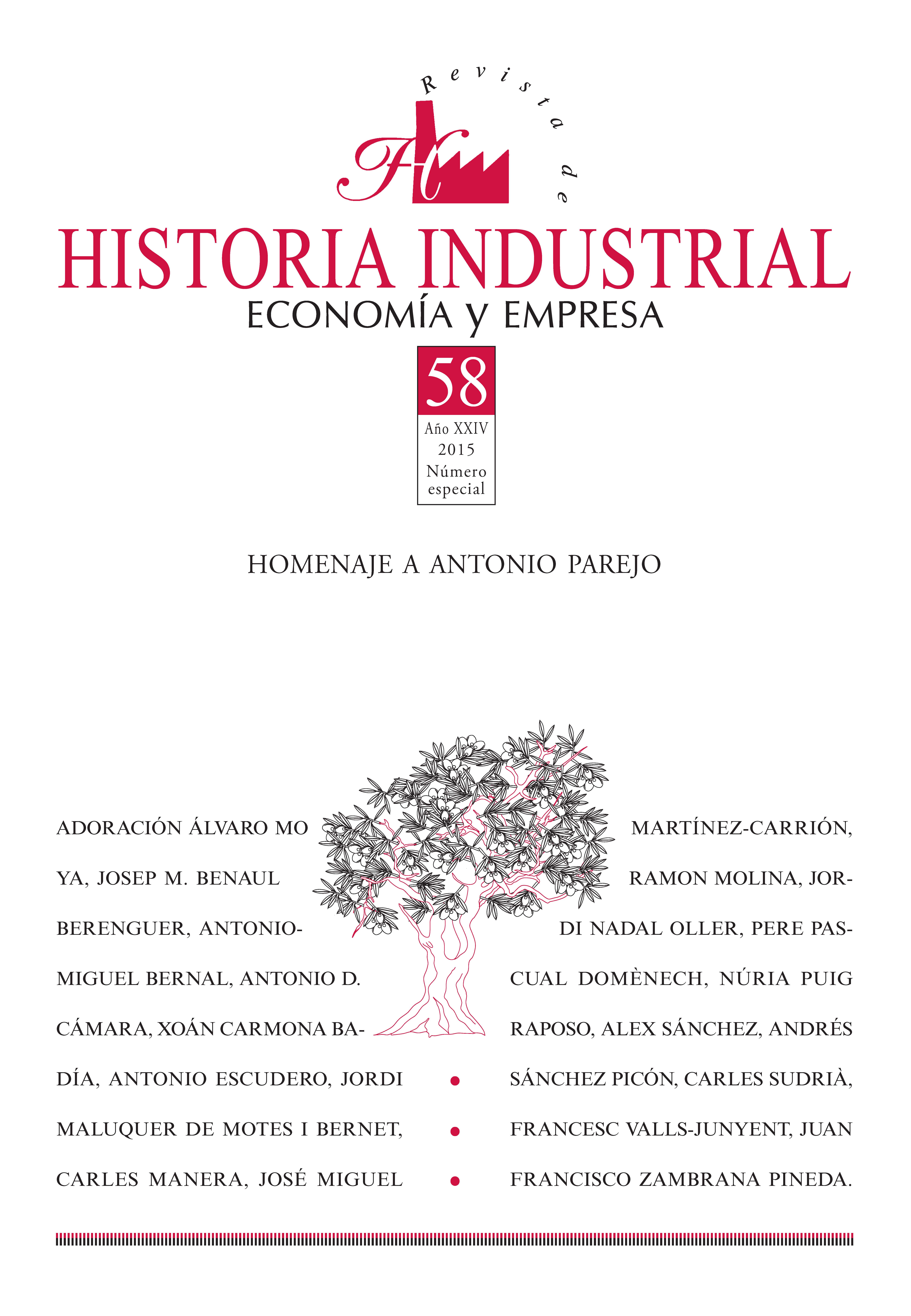 Downloads
License
El/la autor/a cede los derechos al/la editor/a. Creative Commons
El/la autor/a que publica en esta revista está de acuerdo con los términos siguientes:
El/la autor/a cede en exclusiva todos los derechos de propiedad intelectual al/la editor/a para todo el mundo y toda la duración de los derechos de propiedad intelectual vigentes aplicables.
El/la editor/a difundirá los textos con la licencia de reconocimiento de Creative Commons que permite compartir la obra con terceros, siempre que éstos reconozcan su autoría, su publicación inicial en esta revista y las condiciones de la licencia.