The cotton market in Barcelona during the crisis of the Ancien Régime (1790- 1840)
Keywords:
Comercio de algodón, Mercado mayorista, Crisis del Antiguo Régimen, Industria algodonera
Abstract
This article explains the changes in the Barcelona cotton market during the period of the Ancient Régime crisis in Spain, focusing on the way the emergent Catalan cotton industry managed to get this fundamental raw material. The paper shows how Catalan cotton textile producers faced the hard and changing circumstances that the country went through during the period 1780-1840. Three different periods have been established according the origins of the raw cotton marked in Barcelona. First, during the last two decades of the 18th century, spun cotton coming from Malta was progressively substituted by raw cotton coming from the American Spanish Colonies. The second one lasted from 1797-1814 and in this period a diversification process took place with the arrival of Brazilian and Motril cottons. Finally, after the Spanish War against Napoleon, raw cotton coming from the USA gradually became the main sort traded on the Barcelona market, especially after 1830.
Downloads
Download data is not yet available.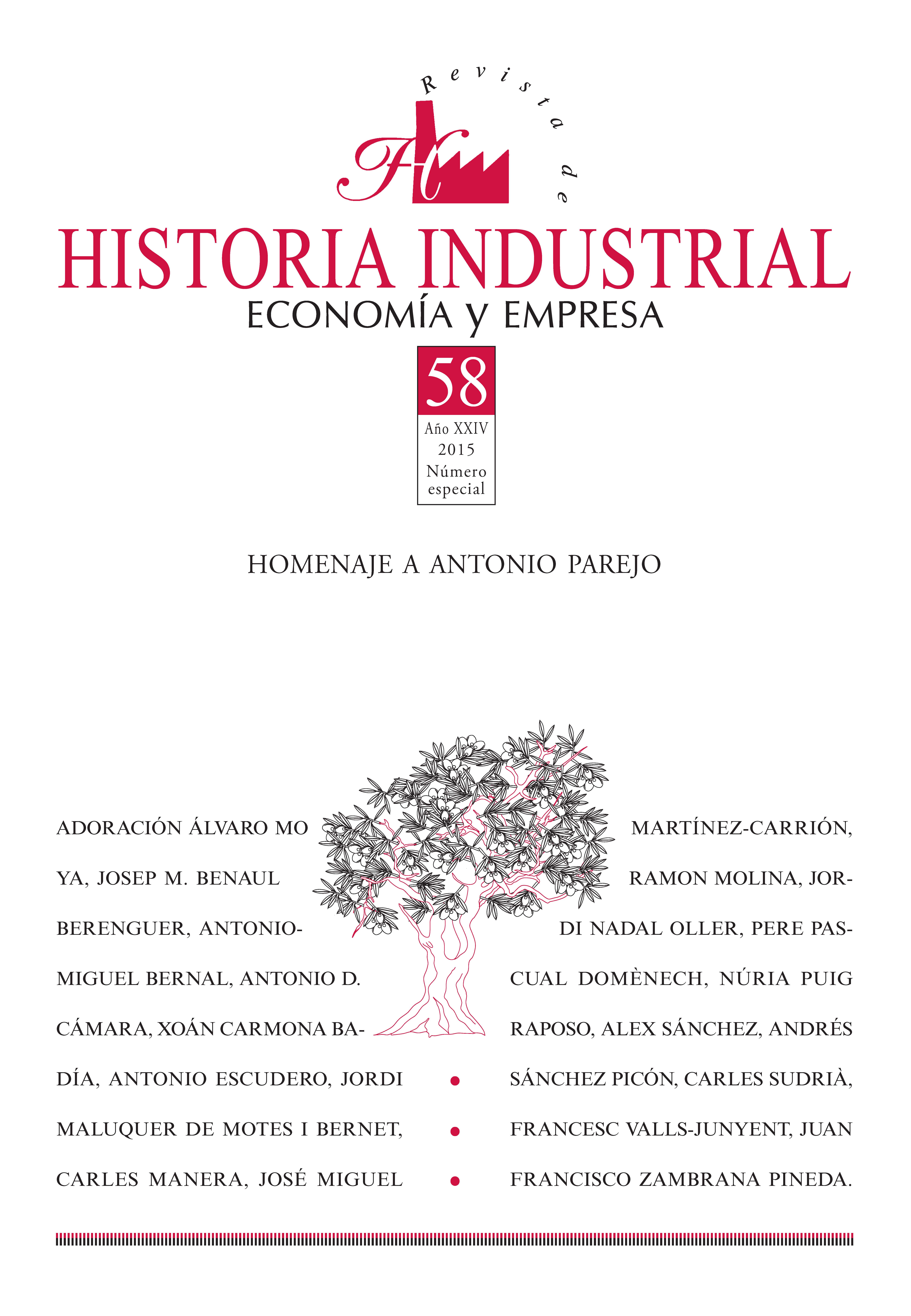 Downloads
License
El/la autor/a cede los derechos al/la editor/a. Creative Commons
El/la autor/a que publica en esta revista está de acuerdo con los términos siguientes:
El/la autor/a cede en exclusiva todos los derechos de propiedad intelectual al/la editor/a para todo el mundo y toda la duración de los derechos de propiedad intelectual vigentes aplicables.
El/la editor/a difundirá los textos con la licencia de reconocimiento de Creative Commons que permite compartir la obra con terceros, siempre que éstos reconozcan su autoría, su publicación inicial en esta revista y las condiciones de la licencia.